Brúarárfoss (Brúarfoss) waterfall hiking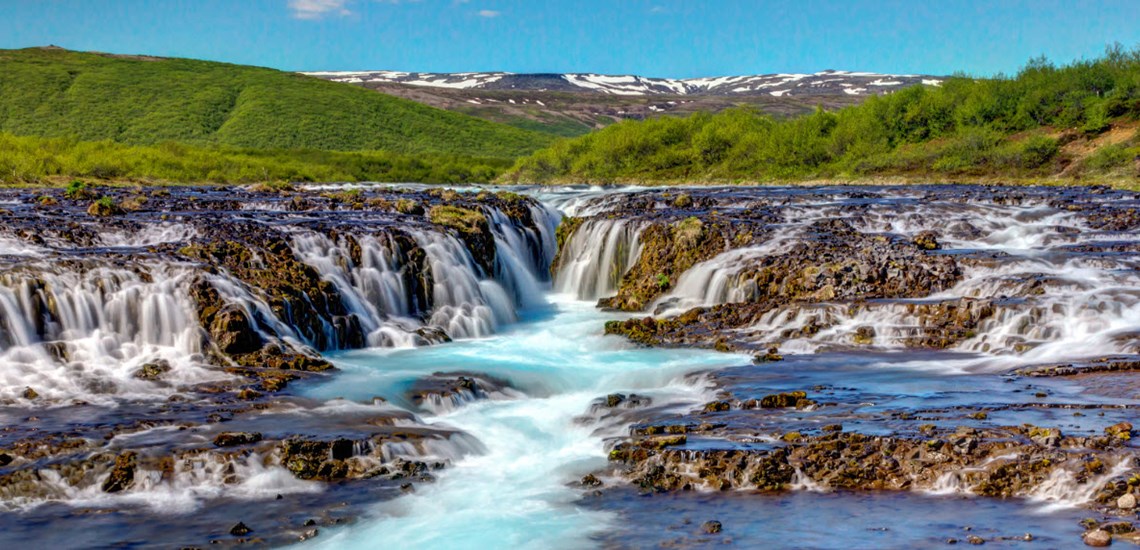 Brúarárfoss (Brúarfoss) waterfall is like many other waterfalls in Iceland, something you should not miss. The waterfall is located between the hot spring area of Geysir (around 15 km away), and the village Laugarvatn (about 14 km away) on Laugarvatnsvegur road number 37. 
There is a small parking lot by the river Brúará, the parking is not too big so it can be hard to find a place for your car there. The best time to be there is probably early in the morning.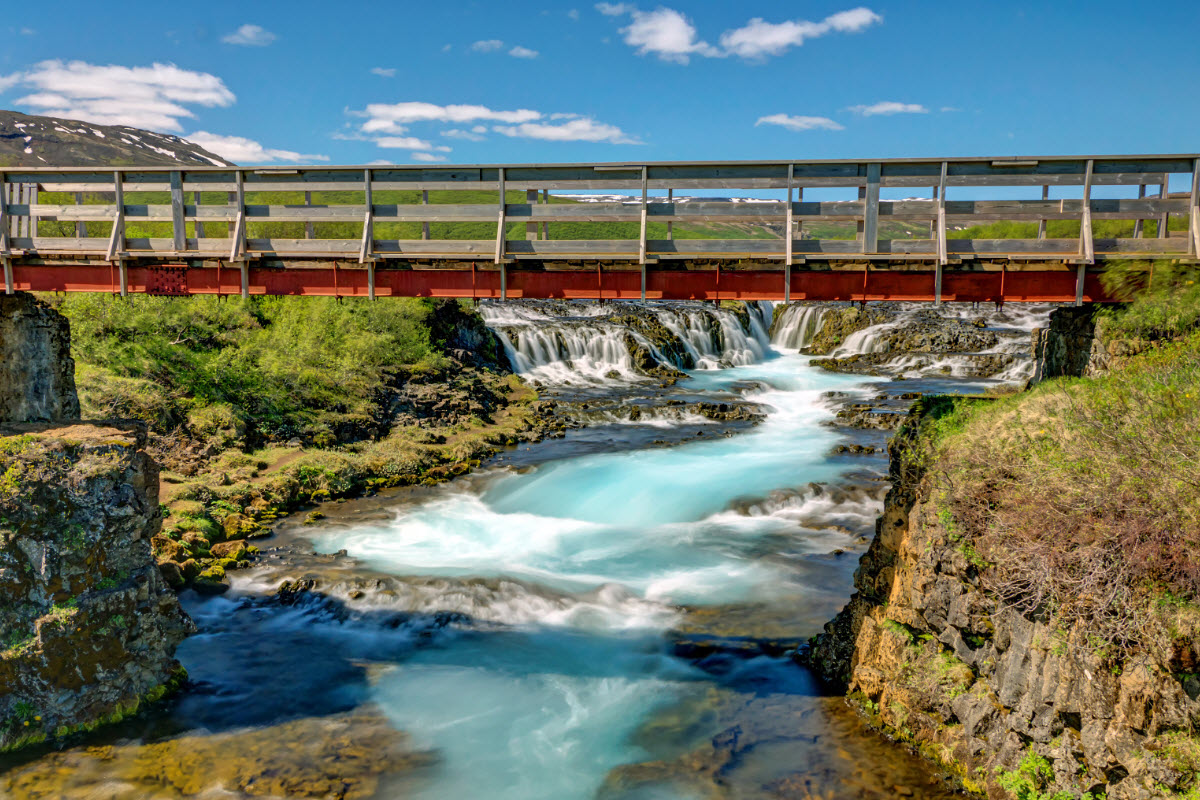 The waterfall Brúarárfoss is in many ways very different from many other waterfalls in Iceland. The river Brúará runs wide above the waterfall and then the water falls into a narrow crack in the middle of the riverbed, the crack goes a little bit wider further down until it takes in almost all the water coming down the river. This makes the water white and blue, making the colour and the movement of the water dynamic, just perfect for photographing.
The waterfall is only about 5 meters high and narrow but there are many good places for photographing both from the bridge and also from both sides of the waterfall.
The Hike
The hike starts from the parking by the river and the distance from the parking to the Brúarárfoss waterfall is around 3,2 km (one way). With stops, the hike takes around 1 hour, 2 to 2,5 hours round trip. 
After following the river for a short while you will come to private property, just before the private property sign you take a right turn and walk to the road (Gunnarsbraut) leading to the summerhouse area. From there you follow the road for about 900 meters towards the Brúarárfoss. There you make a left turn towards the river again and from there you follow the river more or less for about 700 meters until you reach the waterfall Brúarárfoss. 
The hiking is rather easy and the ascending is only about 50 to 100 meters. Half of the time you are hiking along the river Brúará, therefore you get a good view of the river and on the way, you can see rapids.
Overall a great hike, not too hard and in beautiful surrounding, and the Brúarárfoss waterfall is a one of a kind. We recommend it for people who love taking good pictures. Bring hiking boots and something warm and waterproof to wear, as well as something to eat and some water or hot drink during winter.
Please respect signs and stay out of the private property Ártunga on your way to the waterfall.