Kvernufoss Waterfall Hiking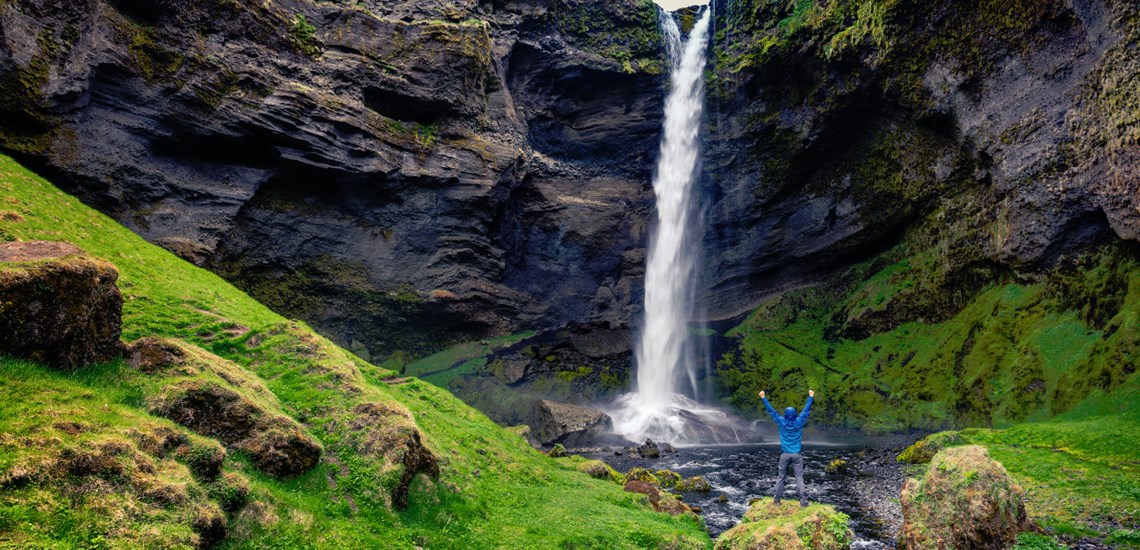 Kvernufoss is becoming one of the main tourist attraction in South Iceland. A place that the locals have known about for years and where many, who lived around Skógar village grew up playing and fishing. The ravine to the Kvernufoss waterfall is very beautiful, with nice rock formations and grassy hills, meaning the perfect surrounding for the waterfall with the bird Fulmar flying in circle over the visitors head.
Going behind the waterfall Kvernufoss is always a risk, keep in mind that the rock around the waterfall is week and soft meaning that there can be a big pieces of rock falling from the mountain right above your head. It's easier to go the shortest way through and even walk fast or run the last part going underneath the mountain.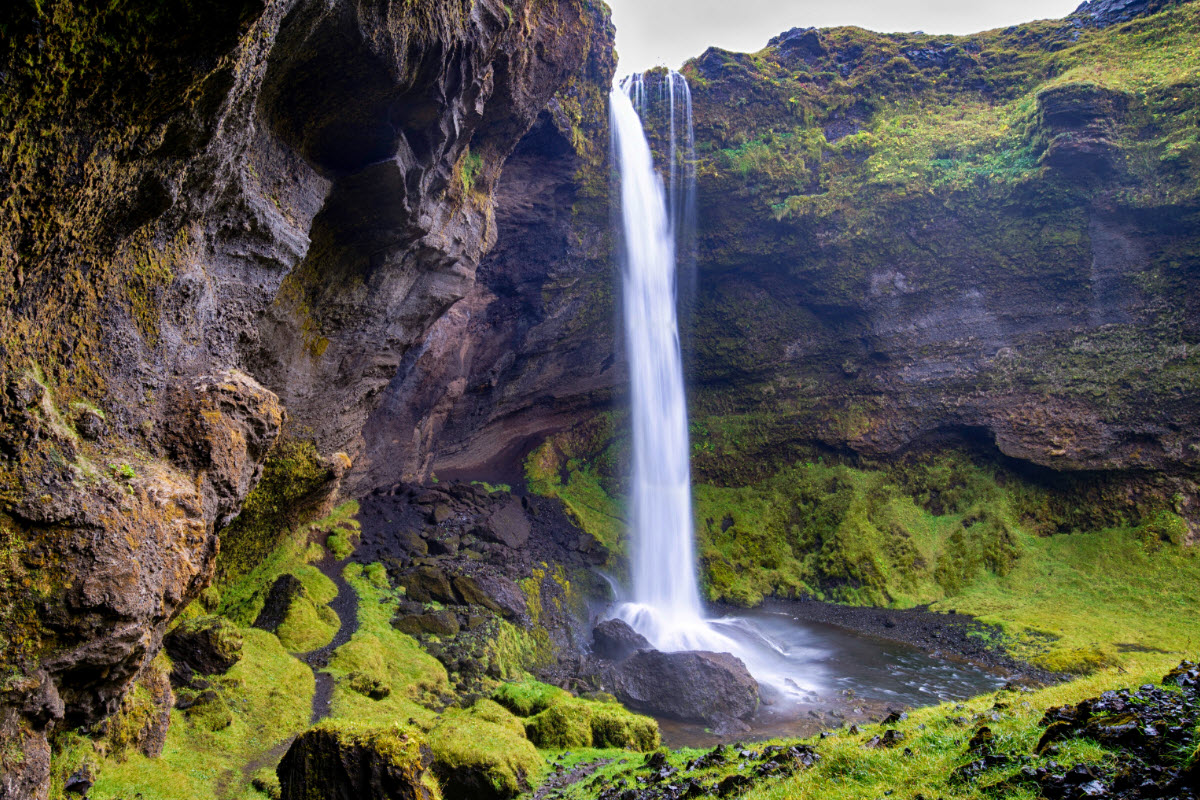 Hiking idea along the Kvernufoss ravine
But there is more to it, the ravine above Kvernufoss waterfall is very beautiful. The best way to get there is to walk up the hill in the beginning of the ravine and follow the ravine.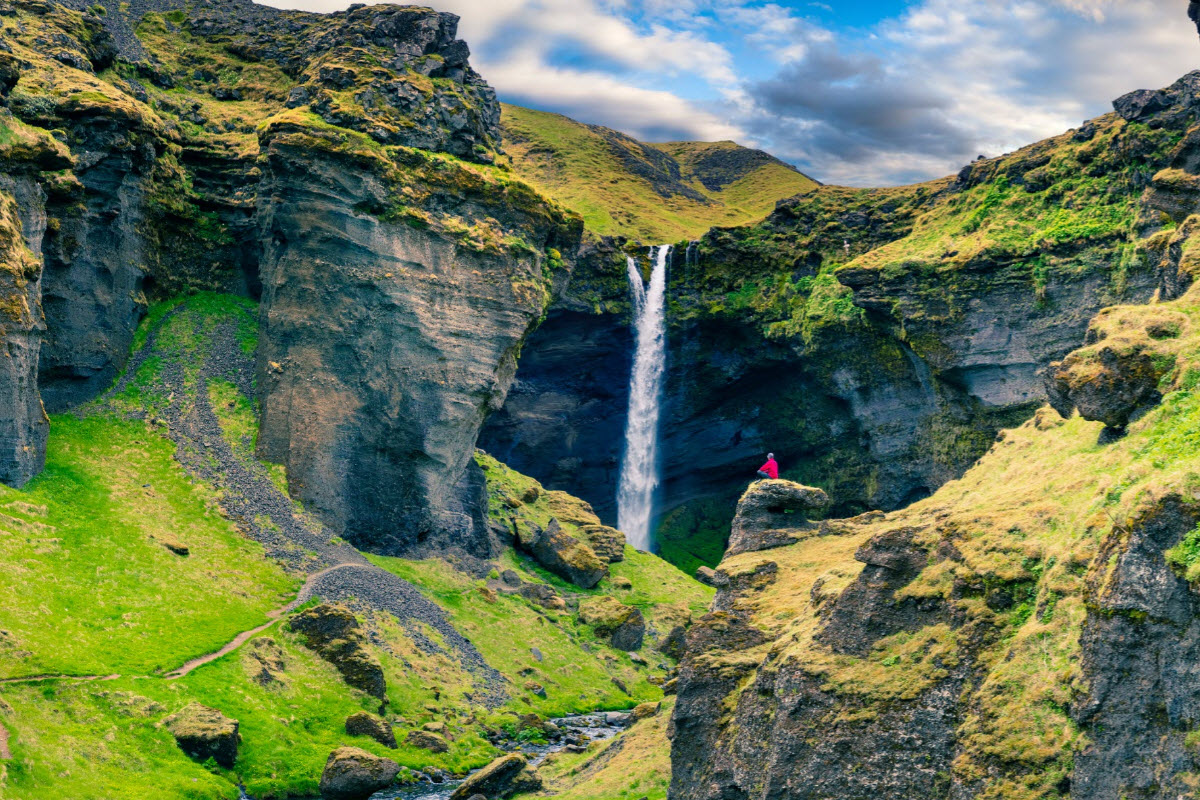 Walking for few kilometers you will come across another ravine on your left hand side (west). There you will find another beautiful waterfall called Selvaðsfoss about 40 meters high, following the Kverna river further you will see a smaller waterfall that is a nice one as well.
From this point you have the option to walk across to the Skógá ravine and explore some more waterfalls down by Skógá until you reach Skógafoss waterfall.
This hike will take you around 4 hours (distance around 7 km) and you will see a lot of waterfalls on the way, some that very few people know about.
Kvernufoss Waterfall is also very beautiful during winter.