The first Viking settlers arrived in Iceland in the late 9th century when the Norsemen migrated around the North Atlantic and discovered Iceland by accident. The settlement period of Iceland is believed to have lasted for about 60 years from around 870 to 930. Records from the early history of Iceland can be found in old literary sources, Íslendingabók - The Book of Icelanders and Landnámabók - The Book of Settlement.
Most of the first settlers came from Norway but also from Denmark, Sweden and from the Viking settlements around the British Isles. Prior to the arrival of the Vikings it is actually believed that Iceland was not uninhabited as some Irish monks were already living there but they left soon after the Nordic settlers arrived.
Learn about some of the most prominent historical characters and the role they played in the settlement of Iceland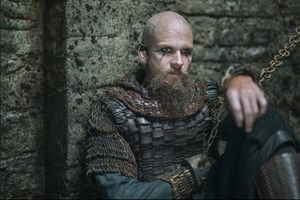 favorite_border
Flóki Vilgerðarson or Hrafna-Flóki (Ravens-Floki) was the second Norwegian Viking to arrive in Iceland.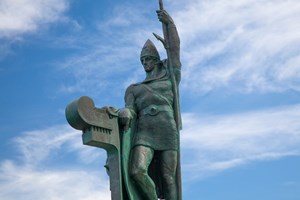 favorite_border
Ingólfr Arnarson is known for being the first permanent settler in Iceland and the founder of the capital Reykjavík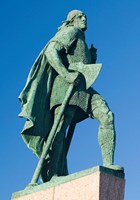 favorite_border
Leifur Eiríksson, the Viking explorer who was born in Iceland, is considered the first European to reach the shores of North Ameri...