Floki Vilgerdarson - Ravens-Floki
Flóki Vilgerðarson or Hrafna-Flóki (Ravens-Floki) was the second Norwegian Viking to arrive in Iceland, he had heard about the island from the Swedish Viking Garðar Svavarsson. He was called Ravens-Floki because according to Landnáma (The Book of Settlement) he brought three ravens with him on the journey to help him find Iceland. He released the ravens as he sailed, one of the ravens flew to Faroe Islands, one flew up in the air and back to the ship but the third one didn't return so he followed the raven's course until the he came to land.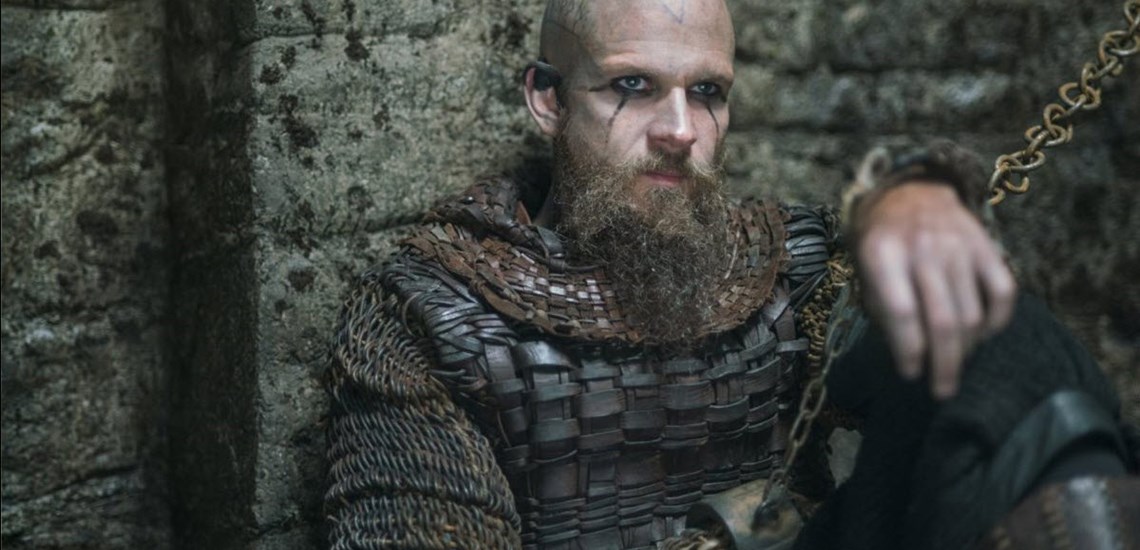 Floki spent two winters in Iceland with his family in Vatnsfjörður fjord in the Westfjords. The winters in Iceland can be harsh and cold and unfortunately Floki and his family failed to gather sufficient feed for their animals for the winter so they lost their livestock. Despite those difficulties they decided to stay for another year in Borgarfjörður fjord in West Iceland but the next summer they went back to Norway.
Flókalundur
Flókalundur in Vatnsdalur valley in the southern part of the Westfjords is named after Floki. There is a good accommodation, camping ground, information center and a geothermal pool called Hellulaug. It is believed that Floki might have used the pool to bath and relax back in the days.
Flóki called the island The Land of Ice
"There was a man by the name Flóki Vilgerðarson. He was a great Viking. He left to find Garðarshólmur." - Landnáma
According to Landnáma (The Book of Settlements) it was Flóki who gave the name to Iceland. During the spring he climbed to one of the mountain in Vatnsfjörður and looked North where he saw nothing but snow and a great fjord full of ice. Flóki then decided to call the new land Iceland or the land of ice.
The Vikings TV show
Floki is one of the main characters in the Irish-Canadian TV show Vikings and the character is probably partly based on Flóki Vilgerðarson or Ravens-Floki. The TV show is inspired by the sagas of Danish/Swedish Viking Ragnar Lothbrok and Floki happens to be Ragnar's eccentric and closest friend.
A scene with Flóki filmed by Skógarfoss Waterfall in South Iceland
Returns to Iceland
Floki later returned to Iceland and settled to live in Skagafjörður fjord in North Iceland and he lived there to his death. His land was called Mór in Flókadal which later divided into Ysta-Mó, Mið-Mó and Syðsta-Mó. Today there is a memorial about Floki located near Ysta-Mó in Skagafjörður fjord in North Iceland.