YouTube Star Patrick Starr in Iceland
The twenty-nine-year old Youtube star Patrick Starr is visiting Iceland. Patrick is best known for his love of makeup and his youtube empire know has about 4.1 million subscribers. Patrick is visiting Iceland with people from the cosmetics brand e.l.f Cosmetics and they have been travelling around the South part of the country.
Patrick posted a photo on Instagram and wrote; "Iceland is a dream, Now I need an Icelandic Husband..They cute out here. Lol." 
The group visited Þingvellir National Park, ION Hotel and Þríhnjúkagígur volcano, the group also did a Buggy Tour to Gullfoss Waterfall and a Helicopter Tour.
Both Patrick and e.l.f. cosmetics are sharing their trip in Iceland on Instagram.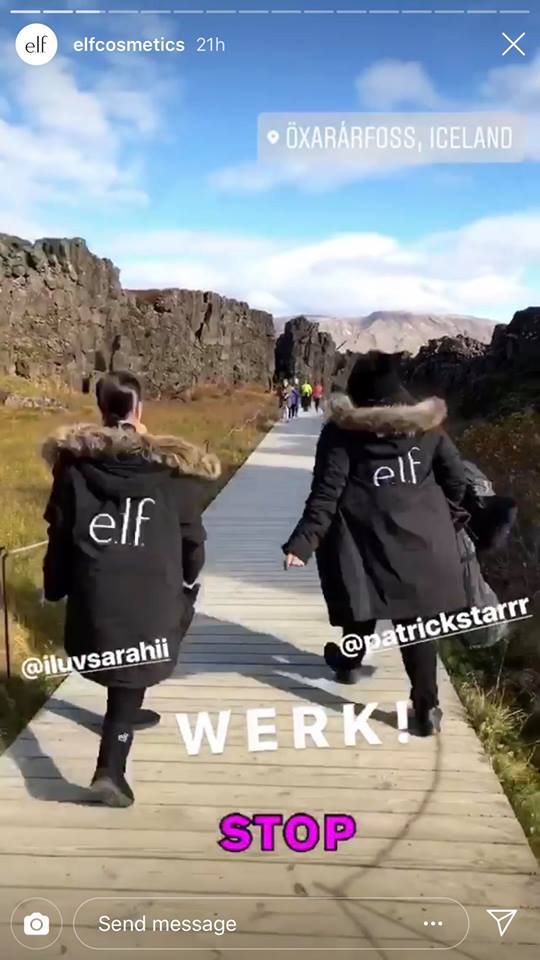 Screenshot from Instagram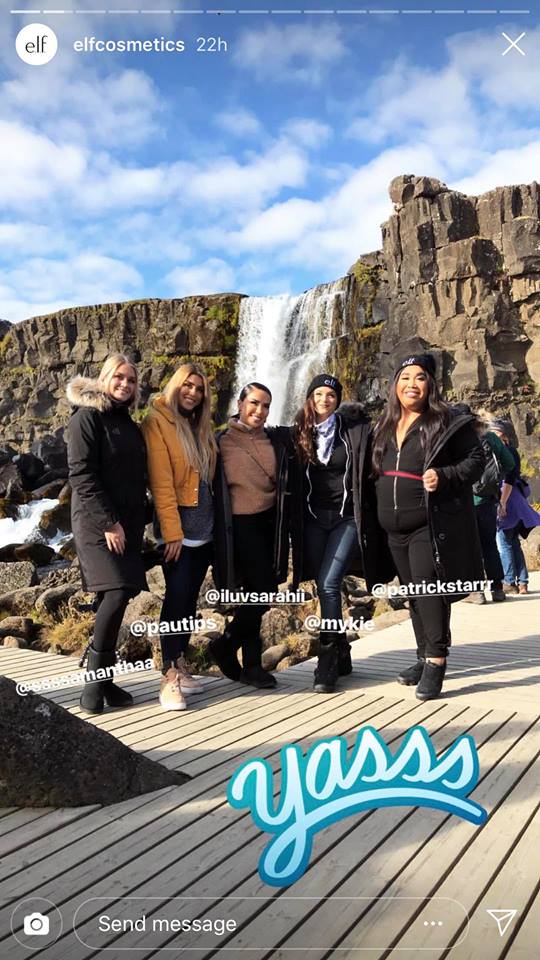 Screenshot from Instagram