Grenivík is a small fishing village with about 300 inhabitants located in the north of Iceland, between Akureyri about 38 kilometer to the west and Húsavík about 93 km to the east. It is on the North part of Eyjafjörður fjord, surrounded by mountains to the north and the east, the best known is the mountain Kaldbakur 1173 metres high.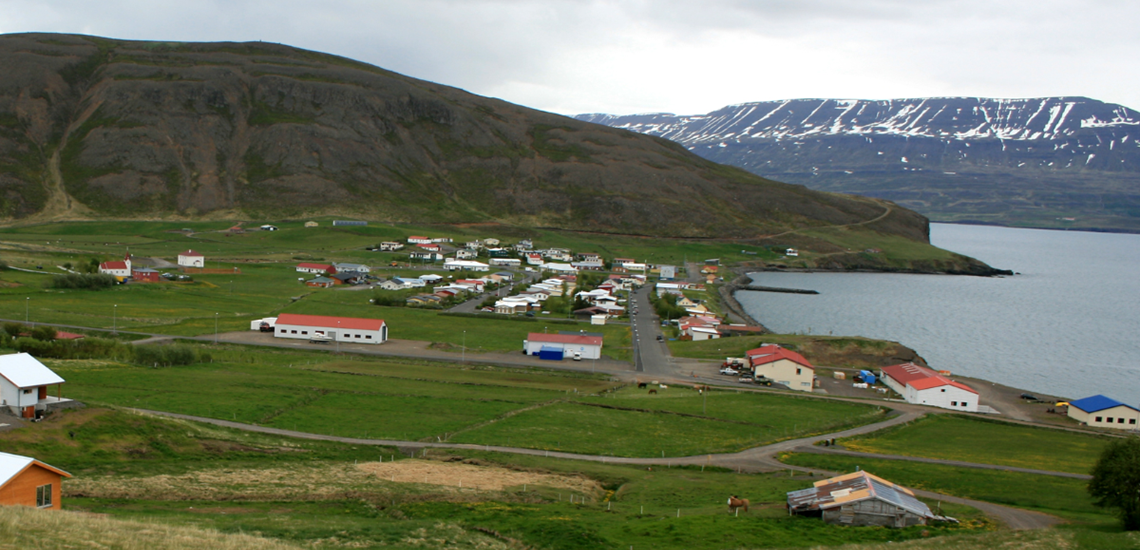 Photo from Wikipedia
The area around Grenivík is a paradise for hikers with some challenging hikes up the mountains and the beautiful areas of Fjörðurnar and Látraströnd where you can enjoy the beautiful nature. It is also possible to go horseback riding, snowcat trips to Kaldbakur or go fishing in Hvalvatnsfjörður.
There is a restaurant and a café in Grenivík as well as a grocery store and a swimming pool. You can find guesthouses and a camping ground in Grenivík.