Sólheimajökull glacier is located in South Iceland nearby the main road between Skógafoss waterfall and the village vík. The name of the glacier means "The Home of the Sun Glacier" and it's easily accessible from the main road, the perfect stop if you are travelling in South Iceland.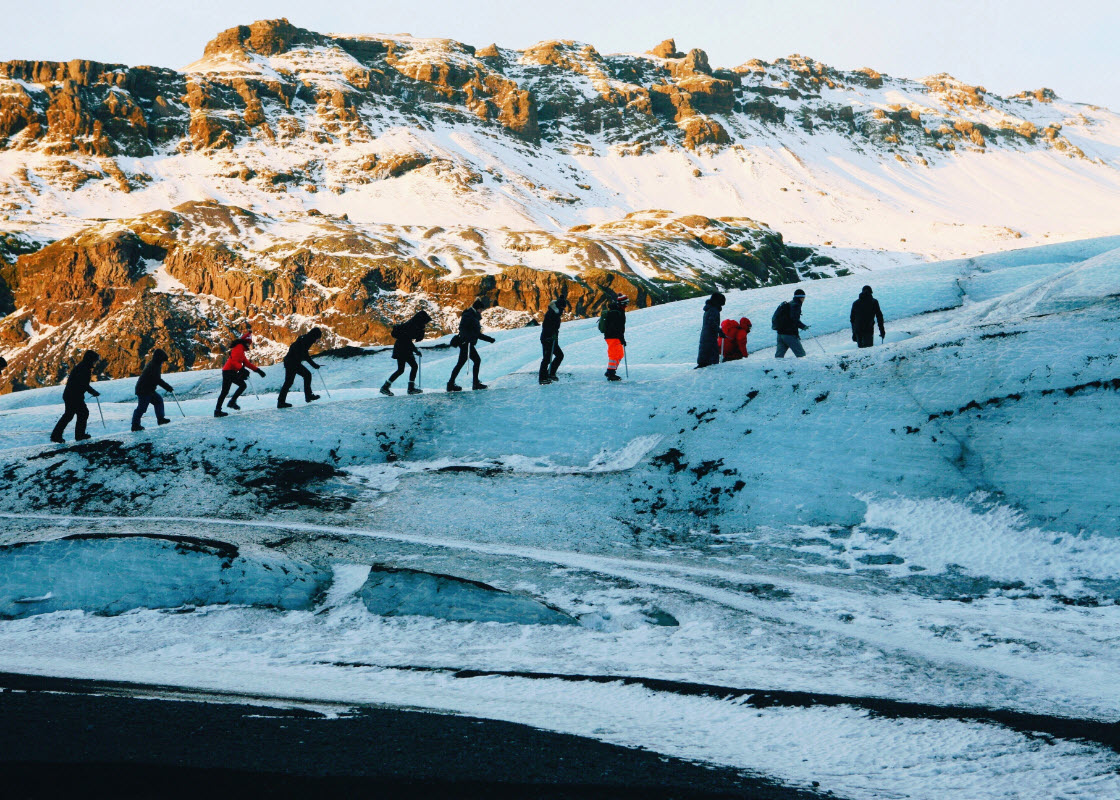 Sólheimajökull glacier is about 10 to 13 kilometers long and covers up around 44 square kilometers, the average thickness of the glacier is around 200 meters thick. The glacier is an outlet glacier from the main ice cap Mýrdalsjökull, the fourth largest glacier in Iceland. Mýrdalsjökull covers one of Iceland's largest active volcano, Katla that is constantly murmuring under the ice cap. The average thickness of the glacier Mýrdalsjökull is about 230 meters of ice and the thickest part of the glacier is about 750 meters of ice covering the caldera of Katla volcano. The last eruption in Katla took place in 1918, since settlement Katla has erupted more than 20 times usually every 40 to 80 years, so Katla is well overdue for an eruption.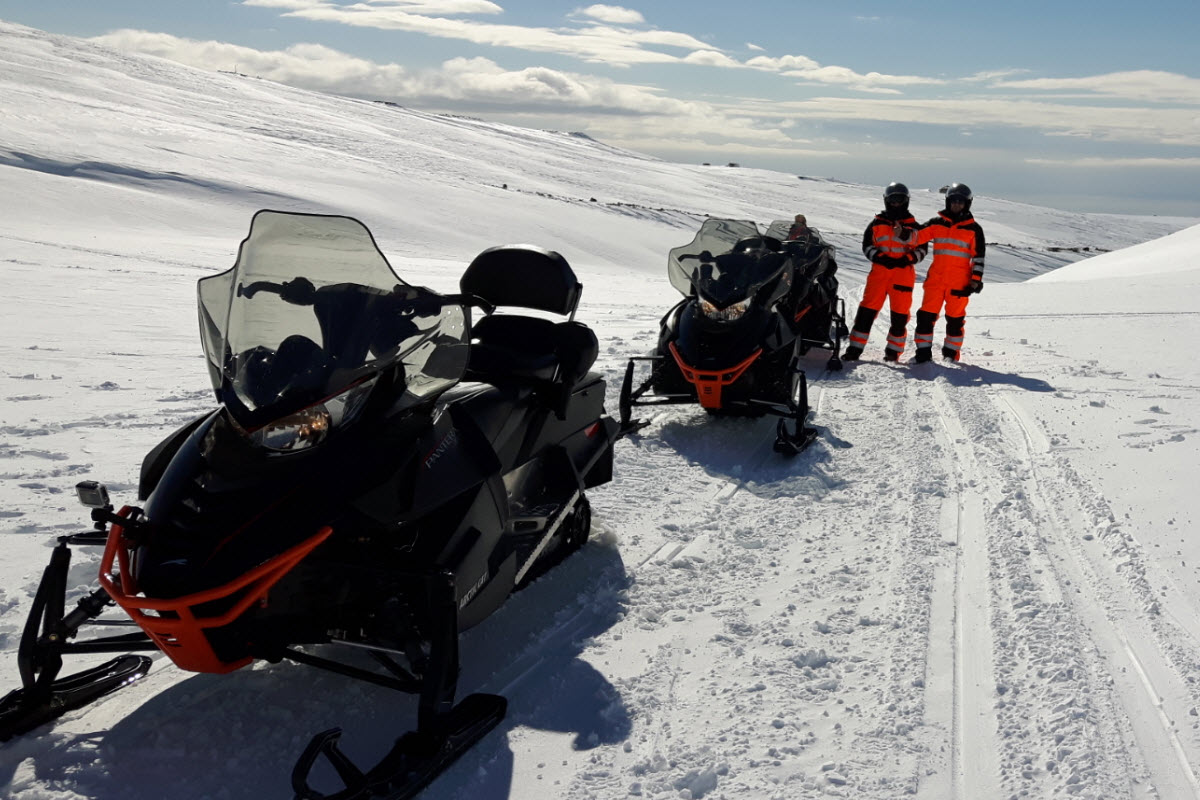 Glacier Tours
Sólheimajökull glacier is one of the most popular glacier in Iceland for Glacier Hike Tours or Ice Climbing Tours. It's a fun and exciting way to explore the spectacular and dynamic glacial landscape. It's also the perfect place to see and learn how the climate change has affected the environment for the last decades. Due to melting of the glaciers in Iceland the glacial landscape is changing every day.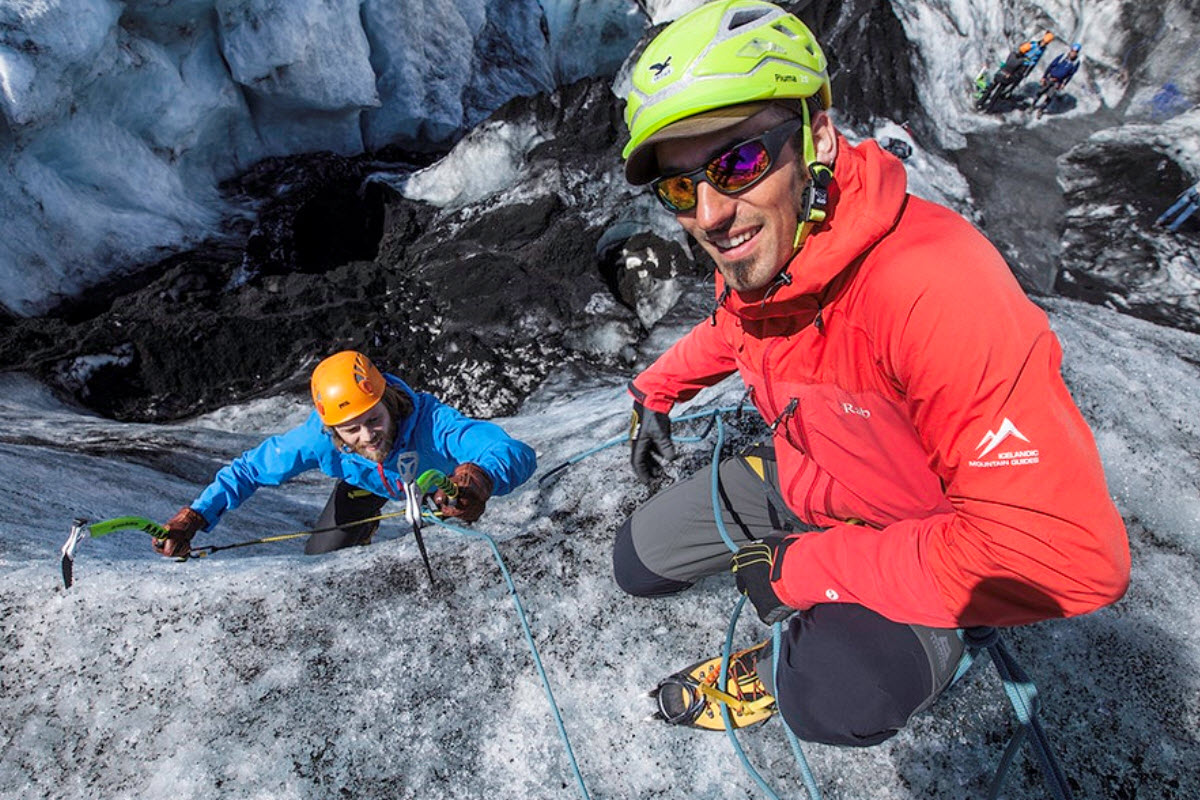 On Mýrdalsjökull glacier you can book an exciting snowmobile/snow scooter tour, a fun way to explore the wilderness of Iceland.
The glacier tours are available all year round in Iceland and all equipment's you need for the tour is included.
Direction:
Sólheimajökull and Mýrdalsjökull glaciers are located about two hours drive from Reykjavik, so it's the perfect day trip. It's one of the most easily accessible glaciers to reach and you can both book the tour with a pick up from Reykjavik or meet at the location.
For those who prefer to drive themselves from Reykjavik take Ring Road nr. 1 towards Vík. For Sólheimajökull glacier you turn on road nr. 221 and for Mýrdalsjökull glacier you turn on road nr. 222 (It's before the town Vík).