Sólheimasandur Black Sand Beach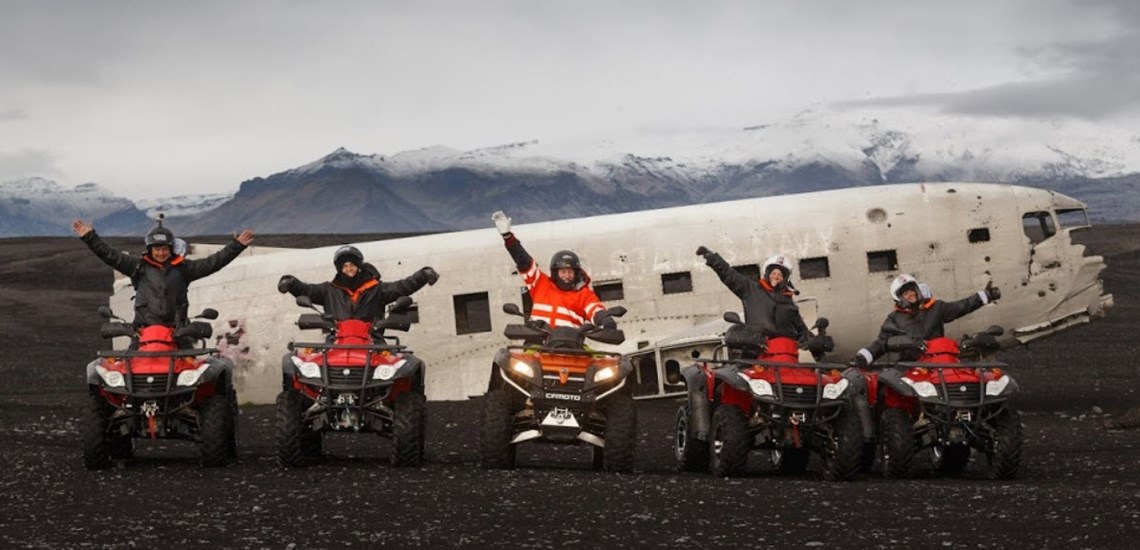 The black lava sand fields Solheimasandur derives from the volcano Katla in South Iceland. On a good day you can have amazing views from the beach of Mýrdalsjökull glacier and the small peninsula Dyrhóley, it's a beautiful scenery with the Atlantic Ocean in the background.
Sólheimasandur is also one of Iceland's most iconic photography locations because of the famous abandoned plane wreck. In 1973 the United States Navy crashed onto the beach after experiencing some severe icing, thankfully everyone in the plane survived the crash. The DC-3 airplane is still there in the same spot and the scenery around it is very cool with all the black sand.
Directions
Sólheimasandur black sand beach and the DC-3 plane wreck is located between Skógafoss waterfall and the small village Vík, about 2 hours drive from Reykjavik. No one is allowed to drive on the beach and the only way to get there is to walk or book an ATV Tour.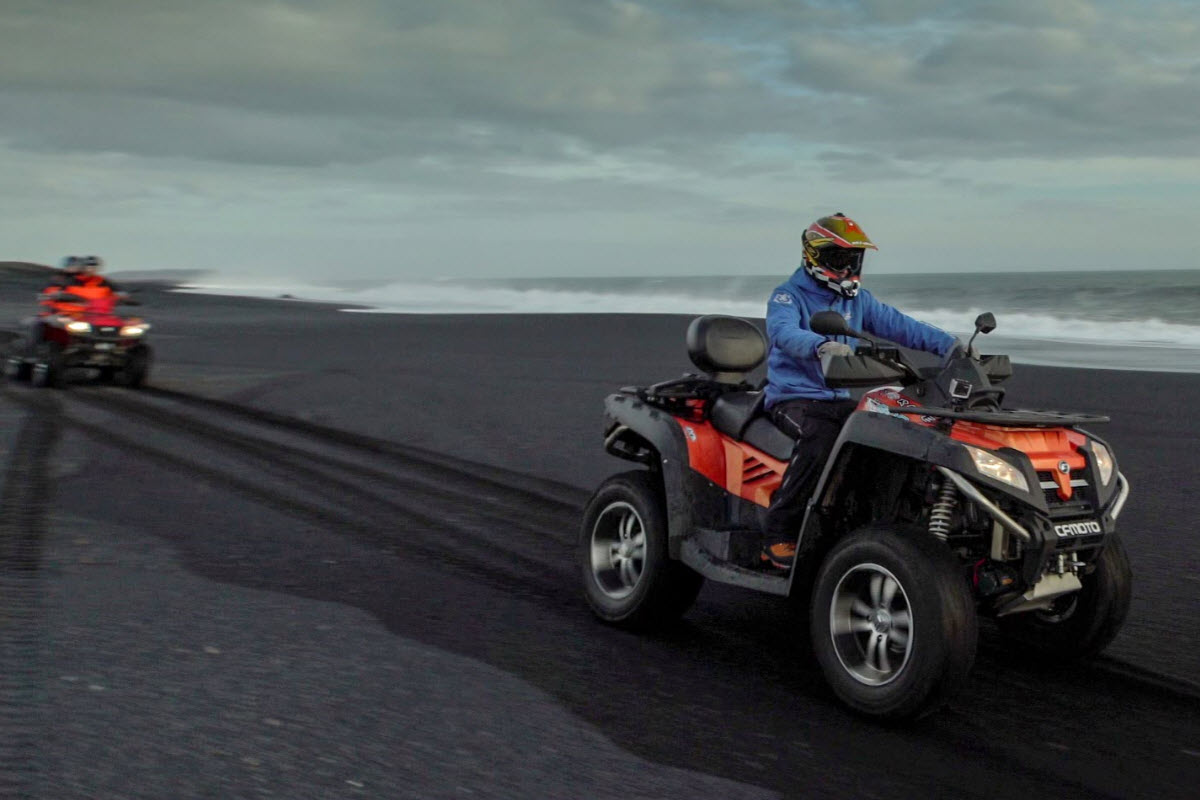 Once you have passed the turn for Skógafoss waterfall keep driving for about 8 km until you see the parking lot on your right side. The hike is long, about 4 km one way so you might consider wearing good hiking shoes, warm clothes and maybe bring some water and snack.
Note: Do not park or stop the car on the main road! Be careful when turning of the main road, slow down in time and give indicators.
Solheimasandur ATV Tour
Probably the best way to see the plane wreck and the surrounding area is by booking an ATV Tour. It's an exciting way to explore the area in a different way and get a true taste of the nature. You will have your own guide that will teach how to operate the ATV (suitable for first time riders) and inform you about the area.
You can choose between one hour or two hour tours and it's also possible to book a day tour from Reykjavik where you will also visit the famous waterfalls Skógafoss and Seljalandsfoss.