Húsavík the heart of whale watching in Iceland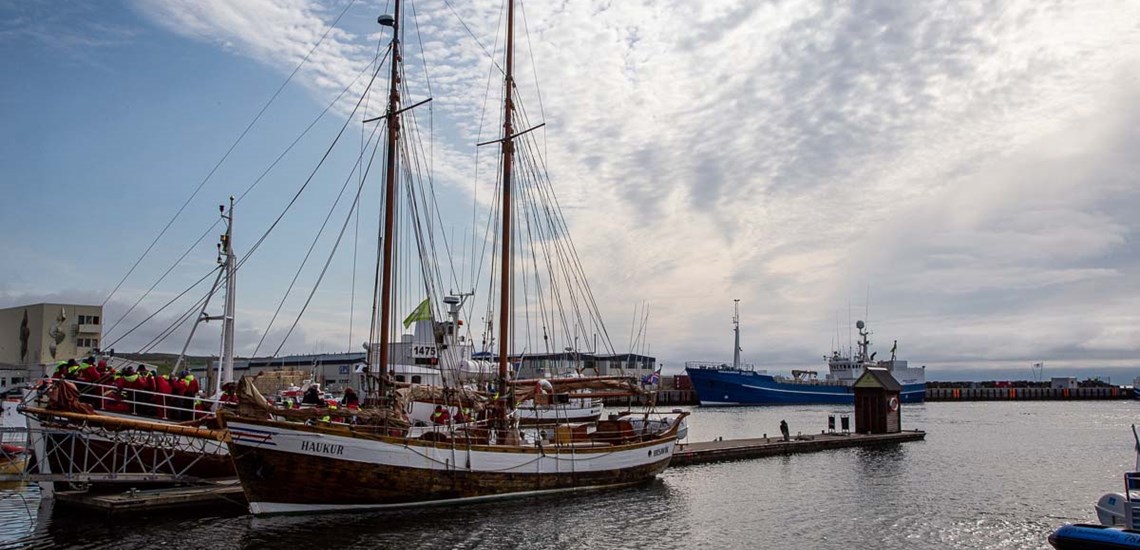 The town Húsavík in North East Iceland is the heart of Whale watching in Iceland. The town is located by Skjálfanda bay where some of the biggest glacier rivers like Jökulsá á Fjöllum and Skjálfandafljót flow into the bay providing it with freshwater and minerals. The ocean is full of life and the perfect place for the whales to stay during summer and feast and gather fat for the winter before many of them travel south to warmer sea for giving birth to the calves and racing them there before going north again.
Húsavík town
Húsavík is like most of the towns in Iceland located by the coastline where there is a good natural condition for harbour and not far for the fisherman to go out to fish. The town is the biggest one in northeast Iceland with a population of about 2300 people. You can find all basic service in the town like grocery stores, gas stations, health care and restaurants, bars and museums and some different options for accommodation. 
The town has in the past been build up by fishing but for the past 20 years tourism has been growing there and today the town is famous for whale watching. 
There are few whales watching companies running tours from Húsavík as well as bird watching tours the small islands in Skjálfandi Bay are the home of Puffins and other seabirds during summer. 
What to do in Húsavík?
The local museum is interesting and the whale museum is a must-see for everyone going whale watching. The area down by the harbour is the heart of town with tour operators for the whale watching tours as well as restaurants and bars. It is the perfect place to hang out and see the boats going in and out from the harbour and if you are hungry you can find something good to eat we recommend the fish and chips place, good portions and really good fish.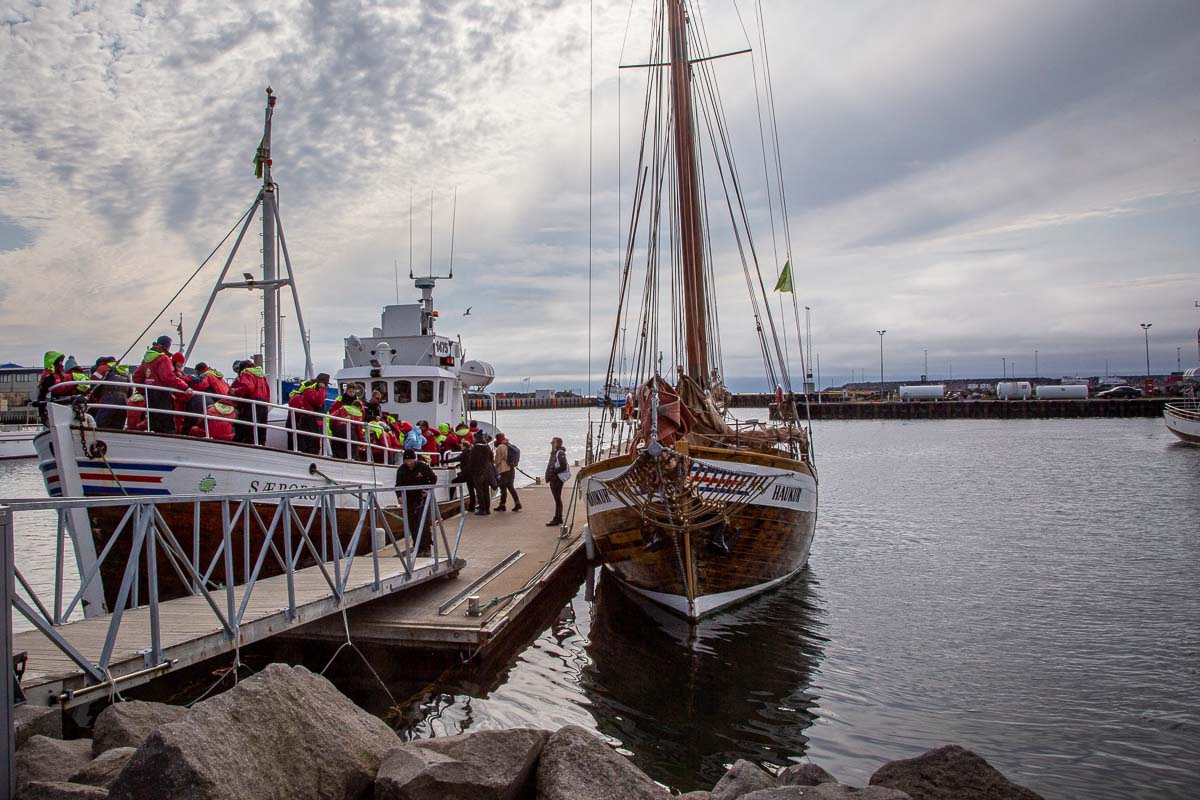 For the tours then we recommend you to book the tours in advance especially if you are going there during the summer.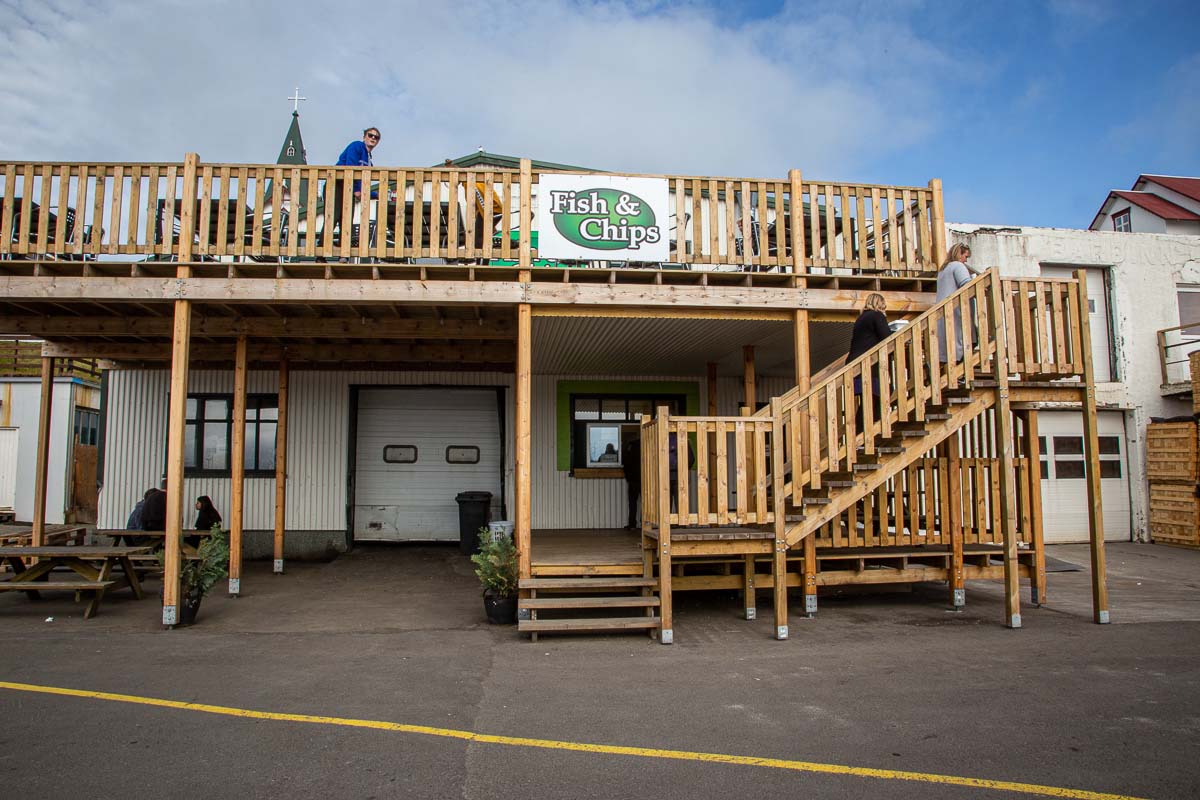 Before leaving Húsavík you should check out the beautiful church and if you like to relax you should stop by at the Húsavík sea baths just out of town, it is a super cool place to enjoy geothermal warm seawater and the location is perfect with amazing views over the bay Skjálfandi and to make it more perfect you can have a glass of wine or beer while you are enjoying the views and relaxing.