Fun facts about the Icelandic National Football Team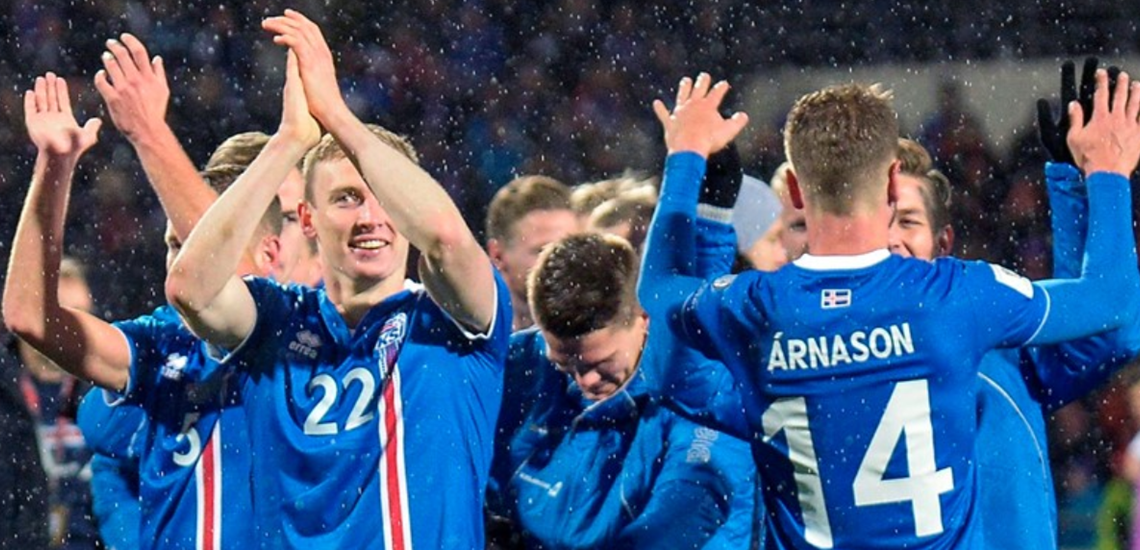 1. Iceland is the smallest nation ever to qualify for a World Cup finals with population slightly over 335,000. The previous smallest country to qualify for the finals was Trinidad & Tobago with population around 1.3 million people.
2. Hannes Halldórsson the goalkeeper who saved the penalty shot from Messi against Argentina in the first game for Iceland in the World Cup also works as a film & television series director and he directed the ad below, it's the most expensive ad made by Coca-Cola in Iceland.
3. The midfield player Rúrik Gíslason had an overnight success on Instagram after the game against Argentina. He only had 30 thousand followers before the game but now he has over one million Instagram followers. His mesmeric looks seem to have caught the eyes of the world.
4. Heimir Hallgrímsson the team's coach also works as a dentist. He also lives on a small island called Vestmannaeyjar with population around 4,200. The island is located about seven kilometers off the south coast of Iceland and to get there you have to take a boat or fly. The island is also an active volcano!
5. The Icelandic captain, Aron Einar Gunnarsson has the Coat of arms of Iceland and the Icelandic flag tattooed all over his back.
6. Icelanders can only play football on a grass fields outside for a short period a year due to extreme weather. When the current players of the Icelandic national team were growing up they had to practise football outside on a gravel court in all kinds of weather like snow, storm, rain or wind. Fortunately today many indoor facilities have been built all over the country.
7. The national football stadium in Iceland is called Laugardalsvöllur and can only seat 9,800 people.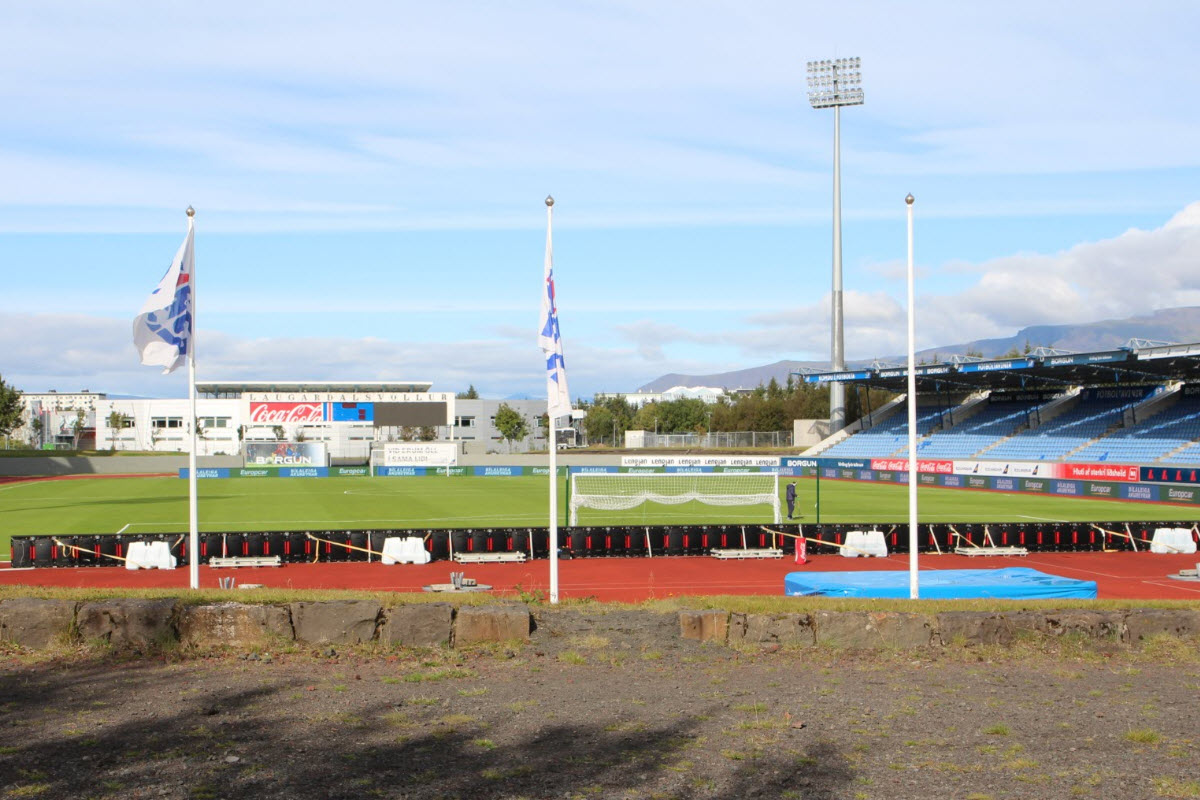 8. Many children in Iceland have benefit from the shoe size of Birkir Bjarnason. He uses shoes number 39 or 40 and he often gives children in Iceland his football boots.
9. The Icelandic national football team is very popular in Iceland and about 10% of the nation went to support the team in the Euro 2016 in France. Around 6,000-10,000 Icelandic fans where on each game in France. Many fans have also followed the team to Russia this year.
10. Las but definitely not least is the Viking clap or Víkingaklappið.