Road trip around Iceland and CrossFit where the Fittest on Earth train!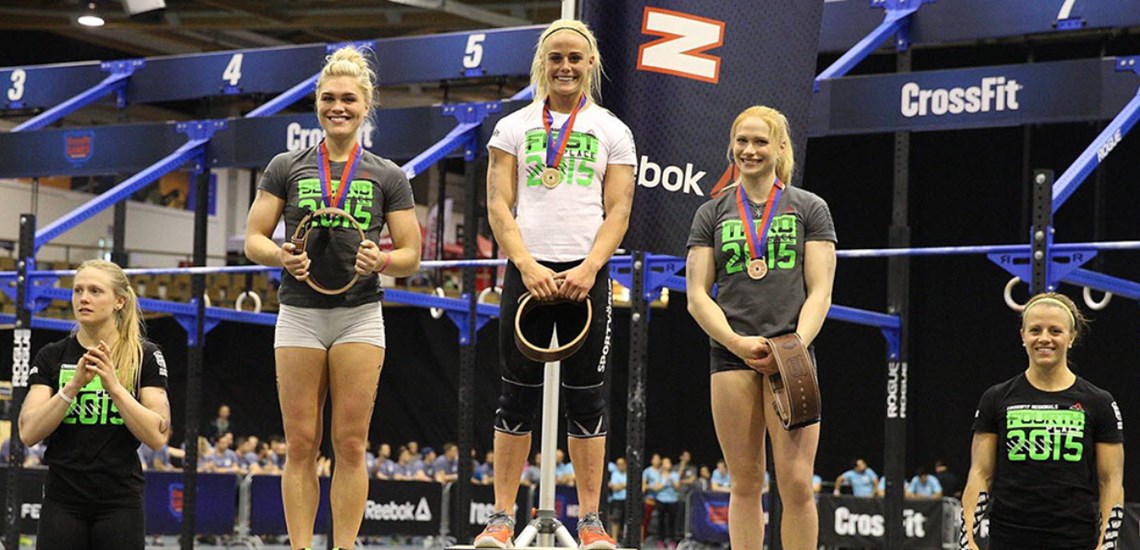 CrossFit is very popular in Iceland and for a reason, four times Icelanders have won the title "Fittest on Earth". CrossFit is a fitness program created by Greg Glassman, that is developed to offer a full-body workout at high intensity. It combines elements of weight lifting, running, rowing, core training and more. CrossFit is for everyone, the program is designed to challenge the world's fittest but also with the view that everyone can participate, regardless of experience or skills.
Iceland is probably best known for it's natural beauty, some of the largest glaciers in Europe and some of the most active volcanoes in the world. But if you are a part of the CrossFit community you might have heard of the family name that ends with "dóttir". In Iceland a person's last name is combined with the first name of their father or sometimes the mother and they end with "son" for boys and "dóttir" (daughter) for girls. The reason this name has become so famous in the CrossFit community is the great success of the Icelandic woman in the sport. Annie Thorisdottir and Katrin Davidsdottir have both won the title "Fittest on Earth" two times and Sara Sigmundsdottir came in third place at the 2015 and 2016 CrossFit Games. Björgvin Karl Guðmundsson was also in third place at the 2015 CrossFit Games.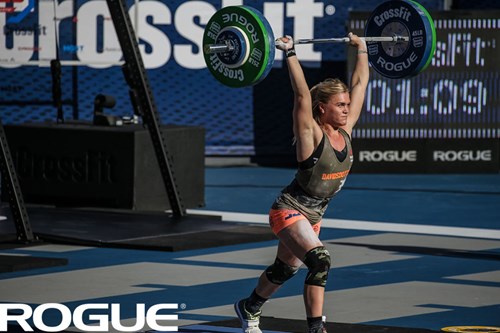 Photo from Rogue Fitness
Where to CrossFit in Iceland
CrossFit is one of the fastest growing sport in America and you can say the same about Iceland. Today there are 16 CrossFit boxes all over the country where you can drop in and do your WOD. If you are visiting Iceland here is a list of the CrossFit boxes around the country, it doesn't matter if you are planning on taking a road trip around Iceland or just staying in Reykjavík you don't have to skip your workout while you are here!
Note if you are dropping in you must be familiar with the fundamental movements in CrossFit and have practiced CrossFit for at least 3 months.
Map of Crossfit boxes in Iceland from Crossfit.com
Crossfit Reykjavík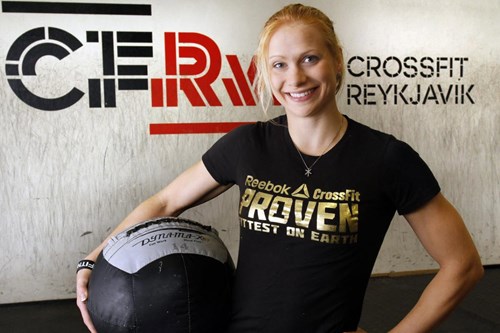 Photo from Iceland Mag
Crossfit Reykjavík is the largest Crossfit box in Iceland and one of the largest in the world. Some of the best athletes of Iceland and around the world have trained there, including Katrin Davidsdottir and Annie thorisdottir who is a co-owner of the box.
Price: The drop in fee is ISK 2500 per WOD, a week pass is ISK 6500.
Location: Faxafen 12, 108 Reykjavik
Website: www.crossfitreykjavik.is/
Crossfit Katla
CrossFit Katla is located in Holtagarðar and is part of the Reebok Fitness Center, one of the best fitness center in Iceland. The CrossFit box is very spacious and well equipped.
Price: Drop in: 2500
Location: Holtagörðum (second floor), 104 Reykjavík
Website: www.crossfitkatla.is/
Crossfit Hengill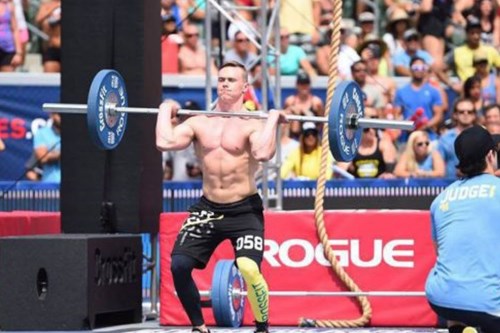 Photo from RÚV
If you are planning on visiting the South Coast or the Golden circle you must stop in Hveragerði for a workout at Hengill. They provide good facilities and equipment, but above all coaches with a lot of experience of CrossFit and other sports. This is where Björgvin Karl Guðmundsson began his CrossFit training and today he still trains there and works as a trainer. Björgvin is one of the best at the sport today, he has won the Icelandic and European champion and in 2015 he finished in 3rd place at the CrossFit Games.
Price: The drop in fee is ISK 1800 per WOD, one week pass is ISK 5000.
Location: Skólamörk 6, 810 Hveragerði
Website: www.crossfithengill.is/
Crossfit Grandi
Crossfit Grandi opened early year 2017 and offers two training options, CrossFit and GrandaFit. The box offers good facilities where they emphasize on professionalism, personal service and common sense in training.
Price: The drop in fee is 2.500 ISK, one week pass is 7.990 ISK. - Reservations are required for classes: [email protected]
Location: Fiskislóð 49-51, 101 Reykjavík
Website: www.grandi101.is/
Crossfit Hafnafjörður
Crossfit Hafnafjörður is located only about 30 minute drive from Keflavik International Airport, perfect for those who have stopover in Iceland or want to workout before or after flight. A great place to train with good atmosphere.
Price: The drop in fee is 2000 ISK, 10 admissions for 15.000 ISK
Locations: Hvaleyrarbraut 41, 220 Hafnafirði
Website: cfh.is/
Crossfit Akureyri
When traveling to the North make sure to drop in at Crossfit Akureyri, a friendly and well equipped box. Akureyri is the capital of North Iceland, we recommend visiting the swimming pool after your workout and grab a coffee or something to eat at one of many restaurants and café's.
Price: The drop in free is 2000 ISK, 10 admissions for 18.000 ISK
Location: Njarðarnes 10, 603 Akureyri
Website: www.crossfitakureyri.is  

Crossfit Sport
Location: Dalsmára 9-11, 201 Kópavogur
Website: kopavogur.sporthusid.is/Crossfit/
Crossfit XY
Price: 5 Admissions for 9.900 ISK and 10 Admissions for 17.900 ISK
Location: Miðhraun 2, 210 Garðabær
Website: www.crossfitxy.is
Crossfit Suðurnes
Price: Drop in is 2190 ISK, 15 Admissions for 22.990 ISK
Location: Flugvallavegur 701, 230 Reykjanesbær
Website: reykjanes.sporthusid.is/Crossfit_Sudurnes/
Crossfit Grindavík
Location: Garðavegur 3, 240 Grindavík
Website: www.facebook.com/Crossfitgrindavik/
Crossfit Selfoss
Location: Eyravegi 33, 800 Selfoss
Website: www.facebook.com/CrossFit-Selfoss-106773906322505/
Crossfit Eyjar
Location: Strandvegi 65, 900 Vestmannaeyjar
Website: crossfiteyjar.is/index#location
Crossfit Austur
Price: Drop in is 1990 ISK
Location: Lyngási 12, 700 Egilsstaðir
Website: www.crossfitaustur.com/
Crossfit Hamar
Price: Drop in is 2000 ISK, 10 Admissions for 15.900 ISK
Location: Furuvöllum 7, 600 Akureyri
Website: www.crossfithamar.is/
Crossfit 550
Price: Drop in is 1700 ISK, 10 Admissions for 14.500 ISK
Location: Borgarflot 5, 550 Saudarkrokur
Website: www.crossfit550.is/
Crossfit Ægir
Price: Drop in is 1800 ISK, one week pass is 5000 ISK
Location: Vesturgata 119, 300 Akranes
Website: www.crossfitaegir.is/