Skógafoss waterfall in South Iceland
Skógafoss is one of Iceland's most splendid waterfalls, Skógafoss falls 62 metres from the cliffs by Skógar. The Skógá river flows from springs below the Eyjafjöll mountains and the west of Mýrdalsjökull glacier. Although spring-fed, in the spring thaw the Skógá river carries large quantities of silt, turning the water brownish. Before cascading off the cliffs as Skógafoss, the river flows through the Skógárgil gorge, which boasts more than twenty more waterfalls, large and small, each with its own charm.
Directions
Skógafoss waterfall is located about 2 hours drive (150 km) from Reykjavík. Take Ring Road nr. 1 heading east and turn left where the sign says Skógarfoss Waterfall.
Read more about Driving in Iceland.
Walk from the parking to the waterfall, it is good to start by going straight to the waterfall to see it from below. Then you walk up the hill where the iron stage is. On the top you will have a good view over the waterfall from above and it´s surrounding. If you like you can walk along the river, just follow the hiking path as you go further you will see more waterfalls. Then you need to go the same way back.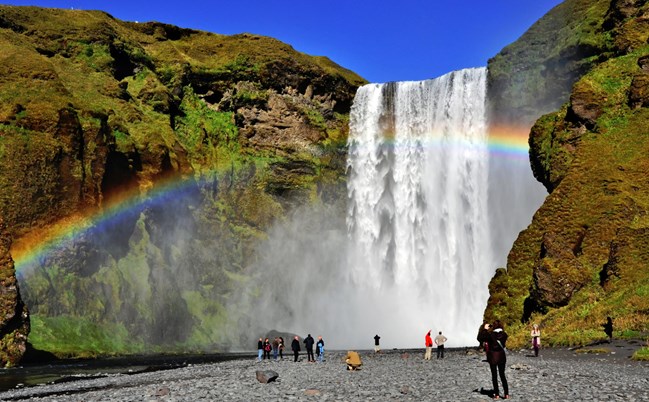 Access
Access to the waterfall is good. It is easy to approach on foot. Adjacent to the waterfall is a good campsite with WC and shower facilities.
Local folklore
Local folklore about the waterfall - Þrasi's chest of gold.
The rainbow that forms when the sun's rays shine on the spray of Skógafoss has given rise to the legend of Þrasi's gold:
Þrasi, who was the first settler at Skógar when Iceland was settled in medieval times, is said to have hidden a great chest full of gold under the Skógafoss waterfall.  According to tradition, the end of the chest was visible beneath the falls. An old rhyme used to be chanted:
Richly stacked is Þrasi's chest
under Skógar's waters cold.
Whosoever goes there first
will find wealth untold.
(Translation Bernard Scudder)
 In the 17th century, so the story goes, three local men tried to lift the chest up out of the water: they got a rope through the ring on the end of the chest, but the ring came loose and the chest fell back into the depths. That ring was later used as a door-ring on Skógar Church. Interestingly enough, the door-ring from the old church (whether or not it came from Þrasi's chest of gold) is now on display in Skógar Museum.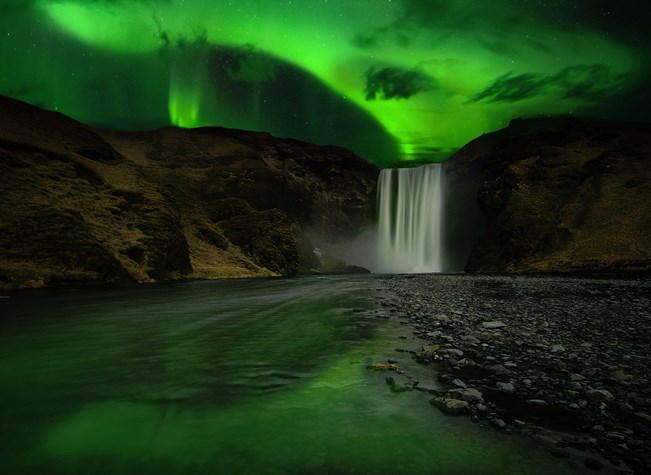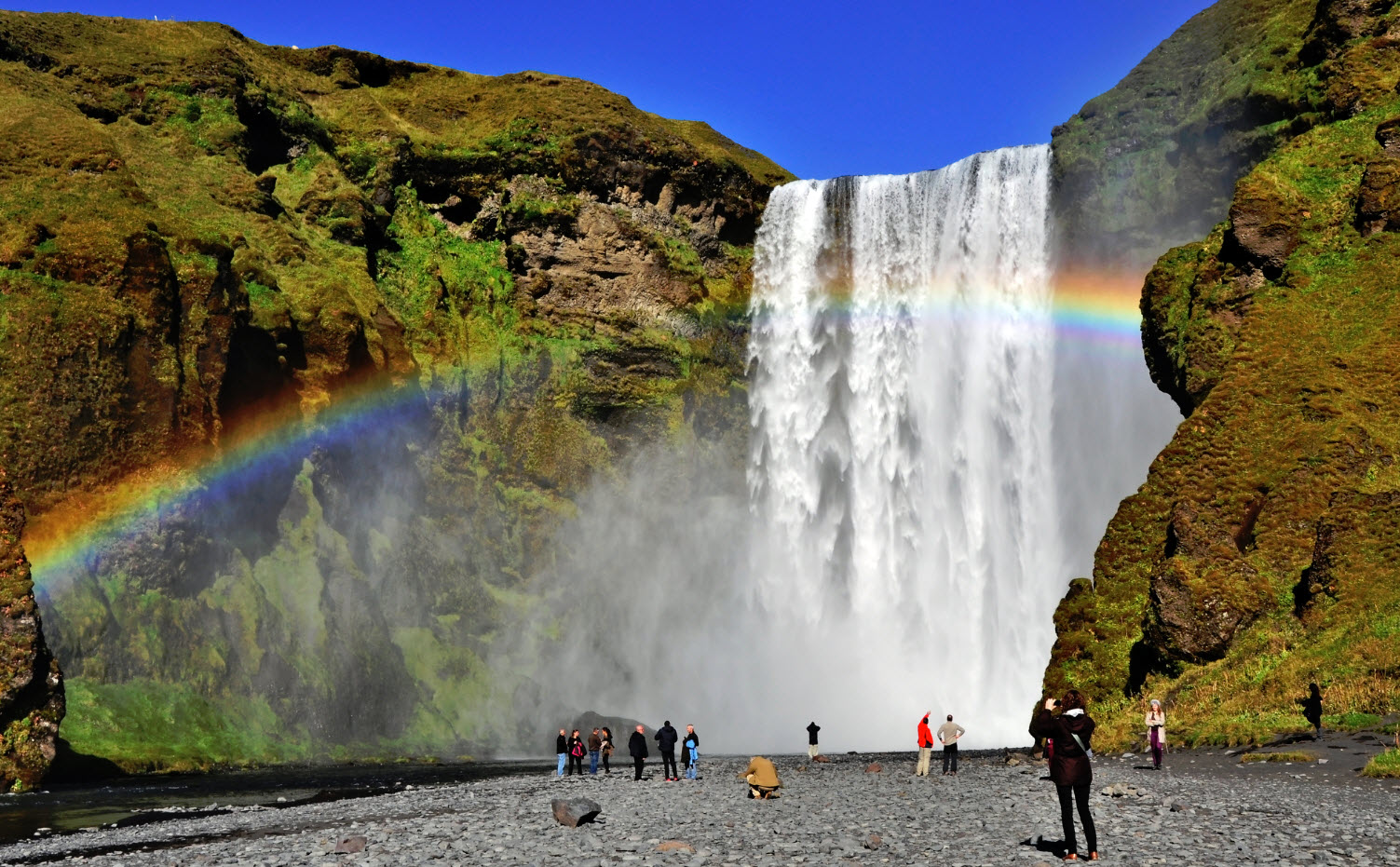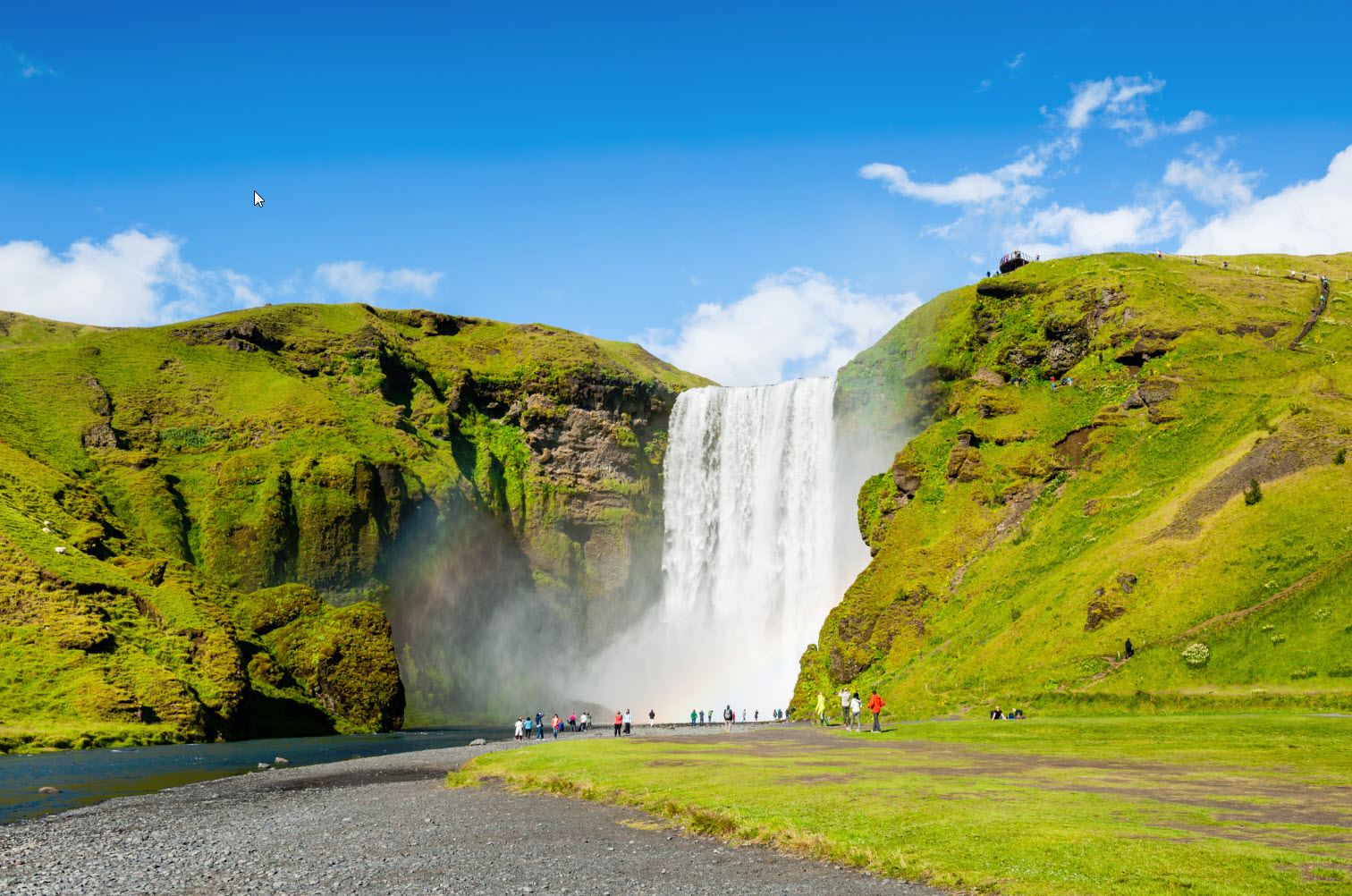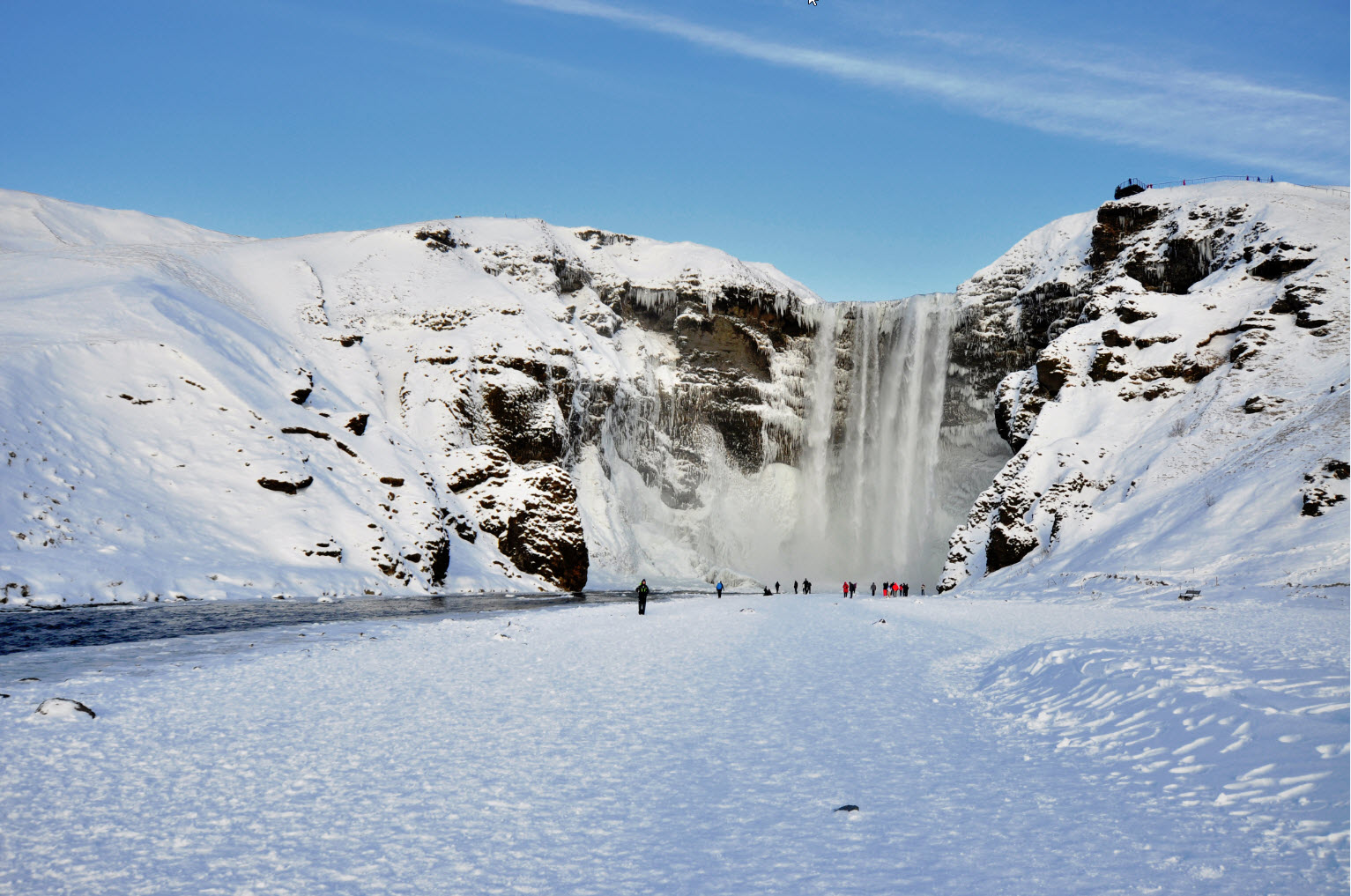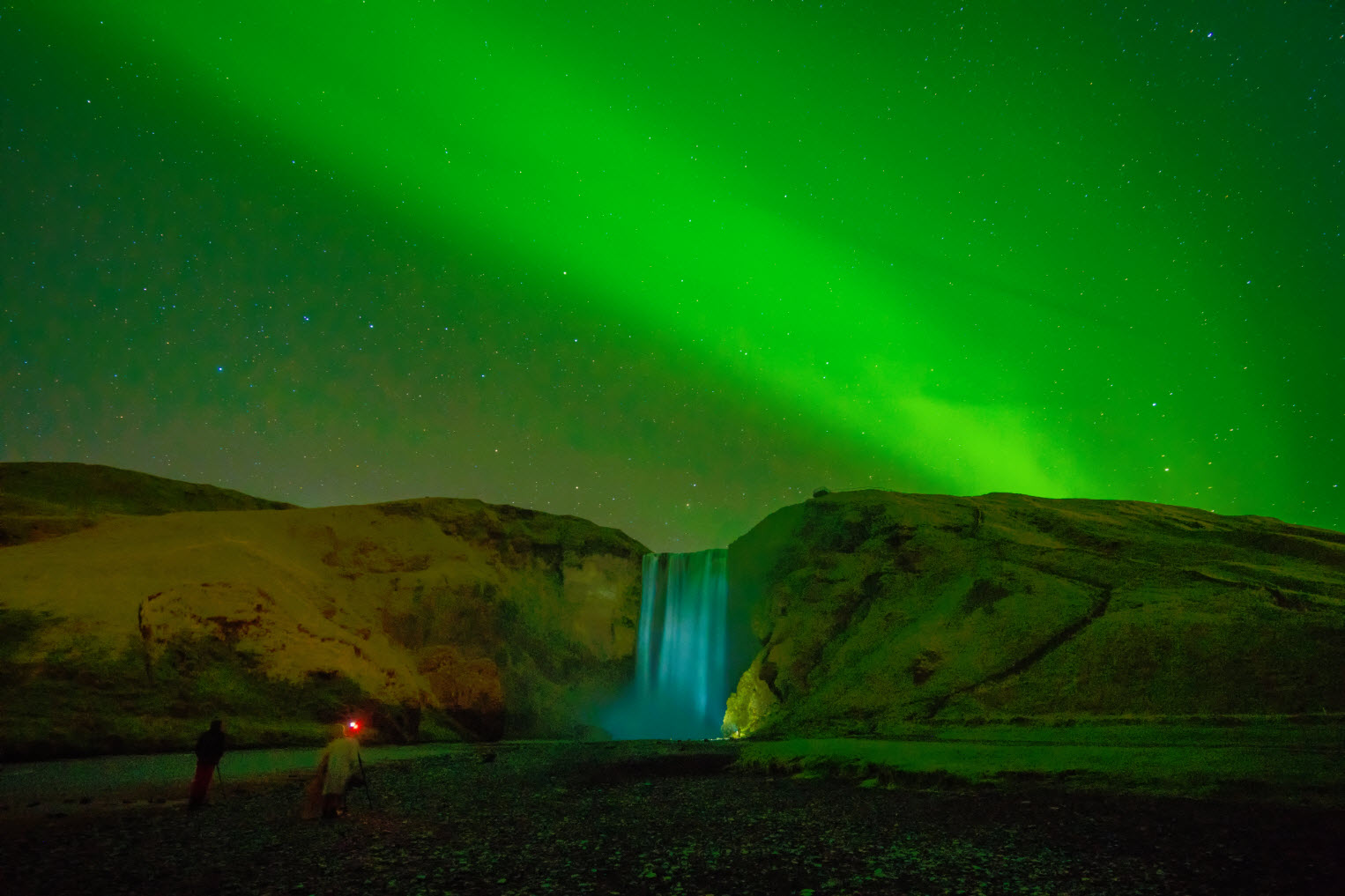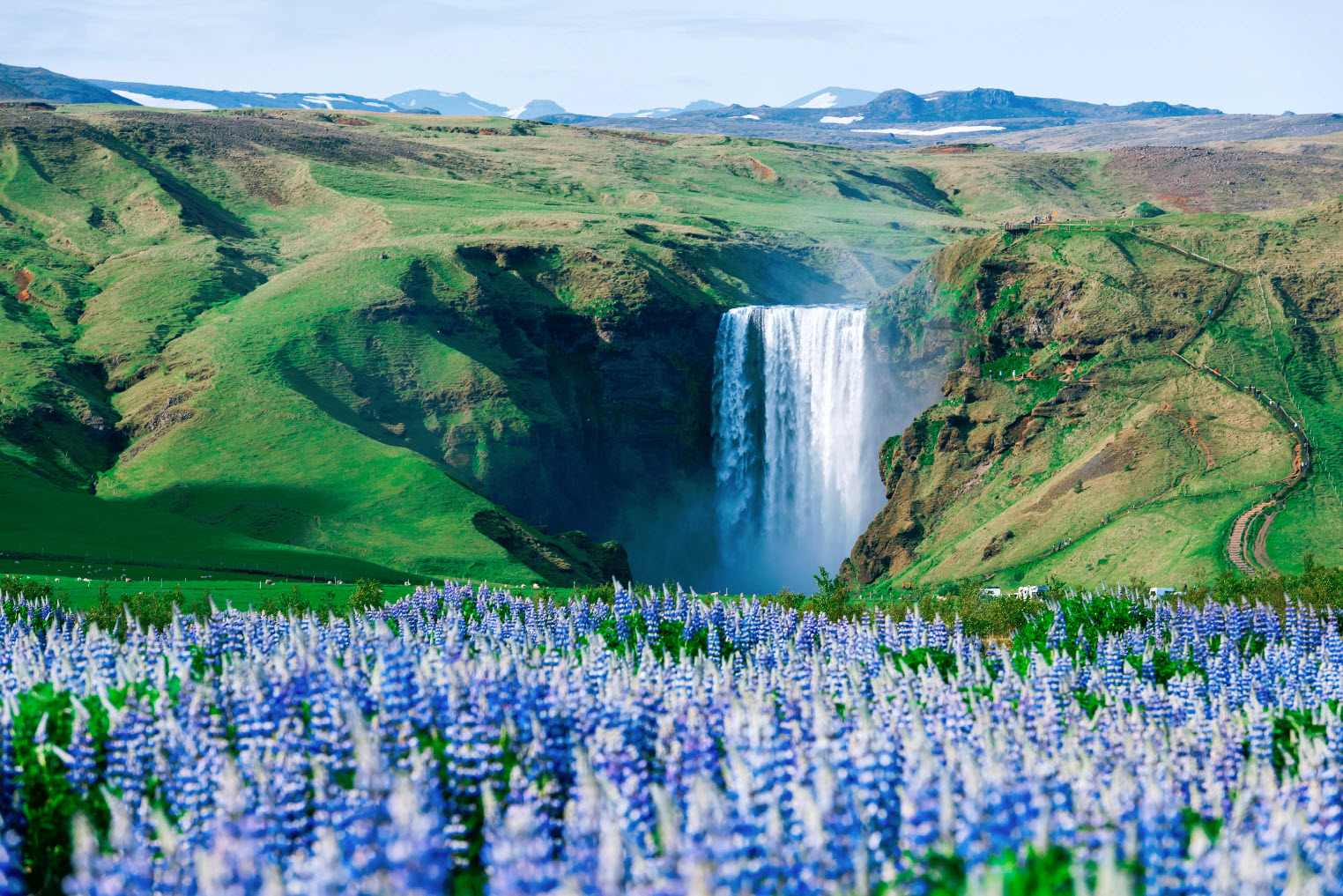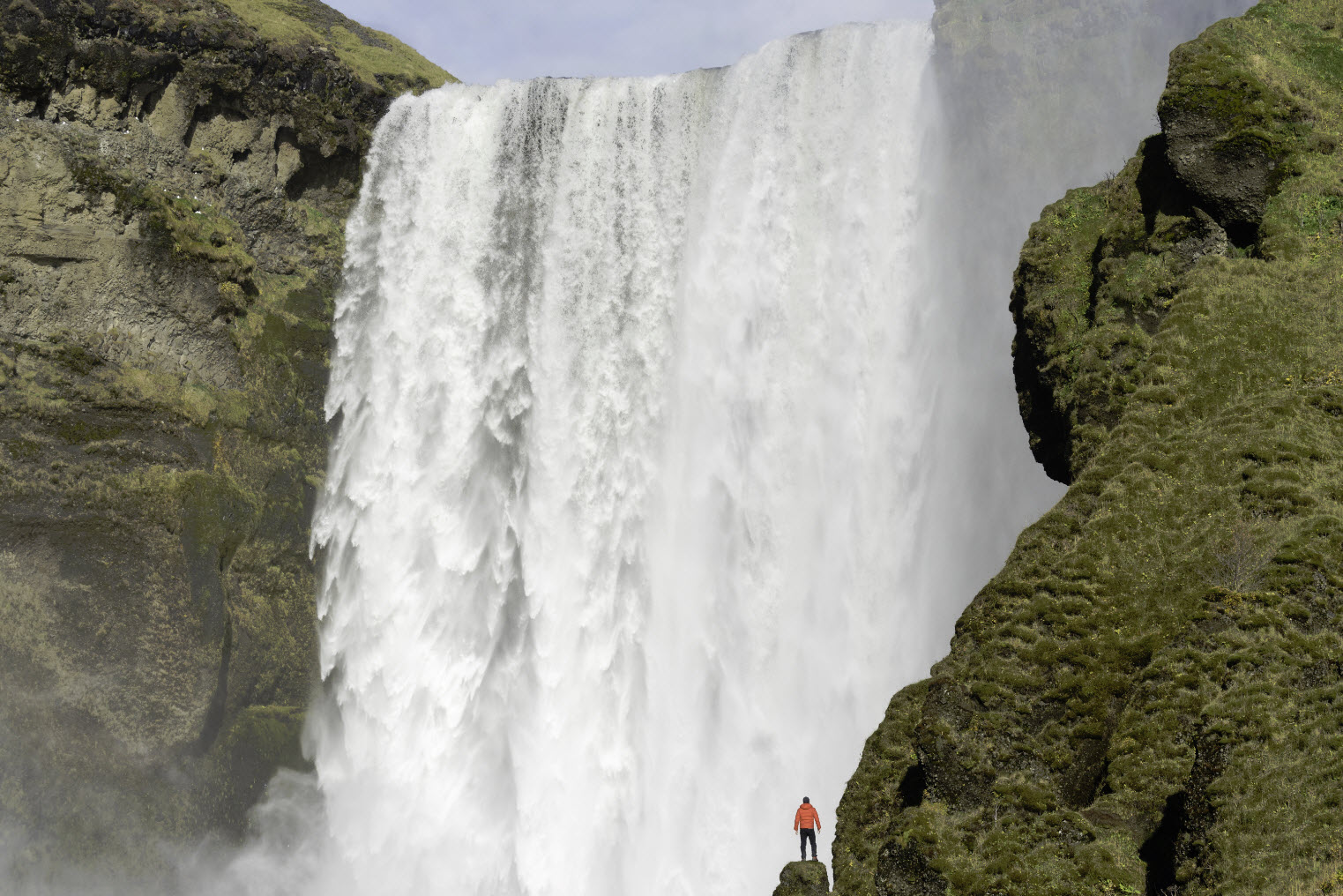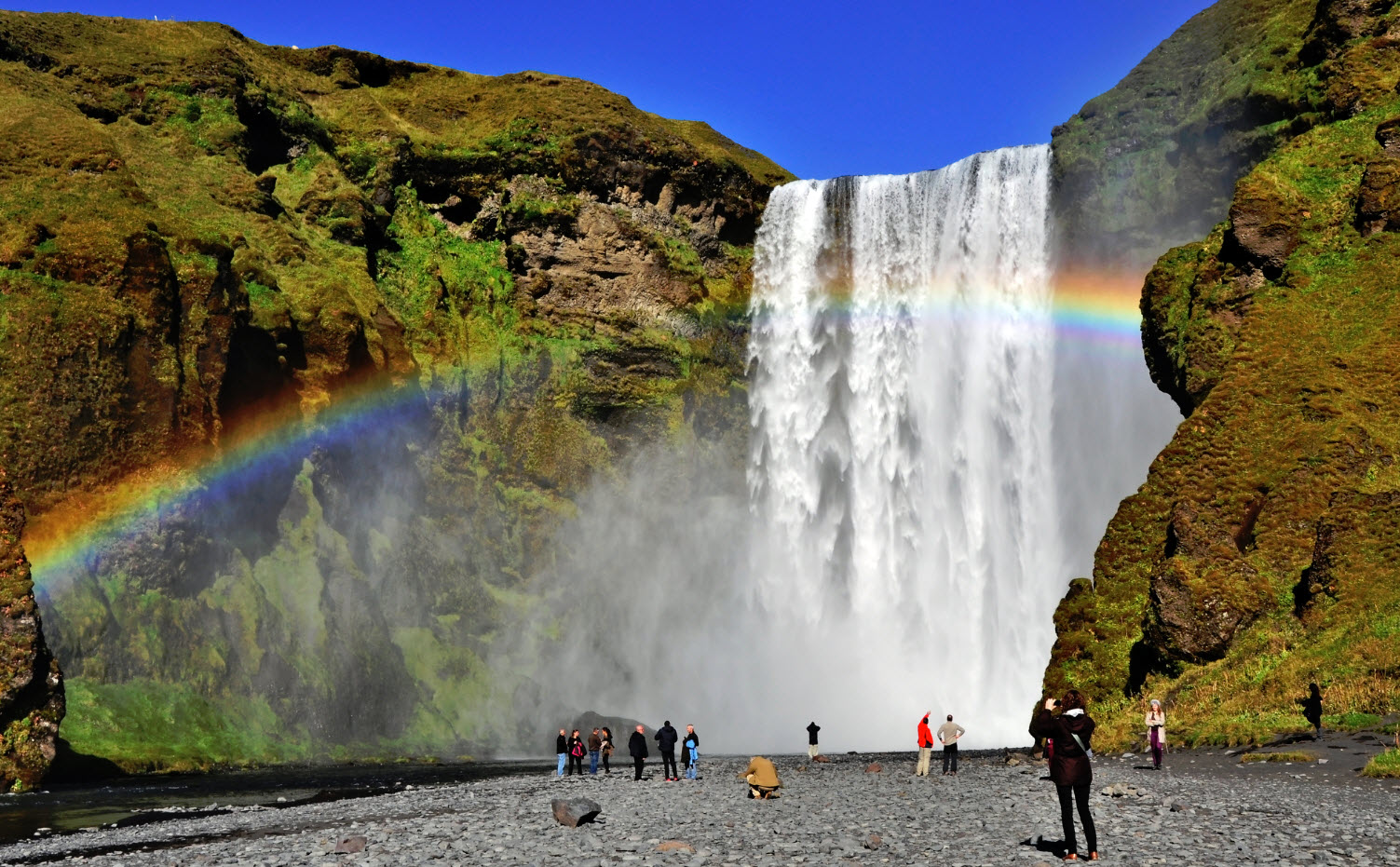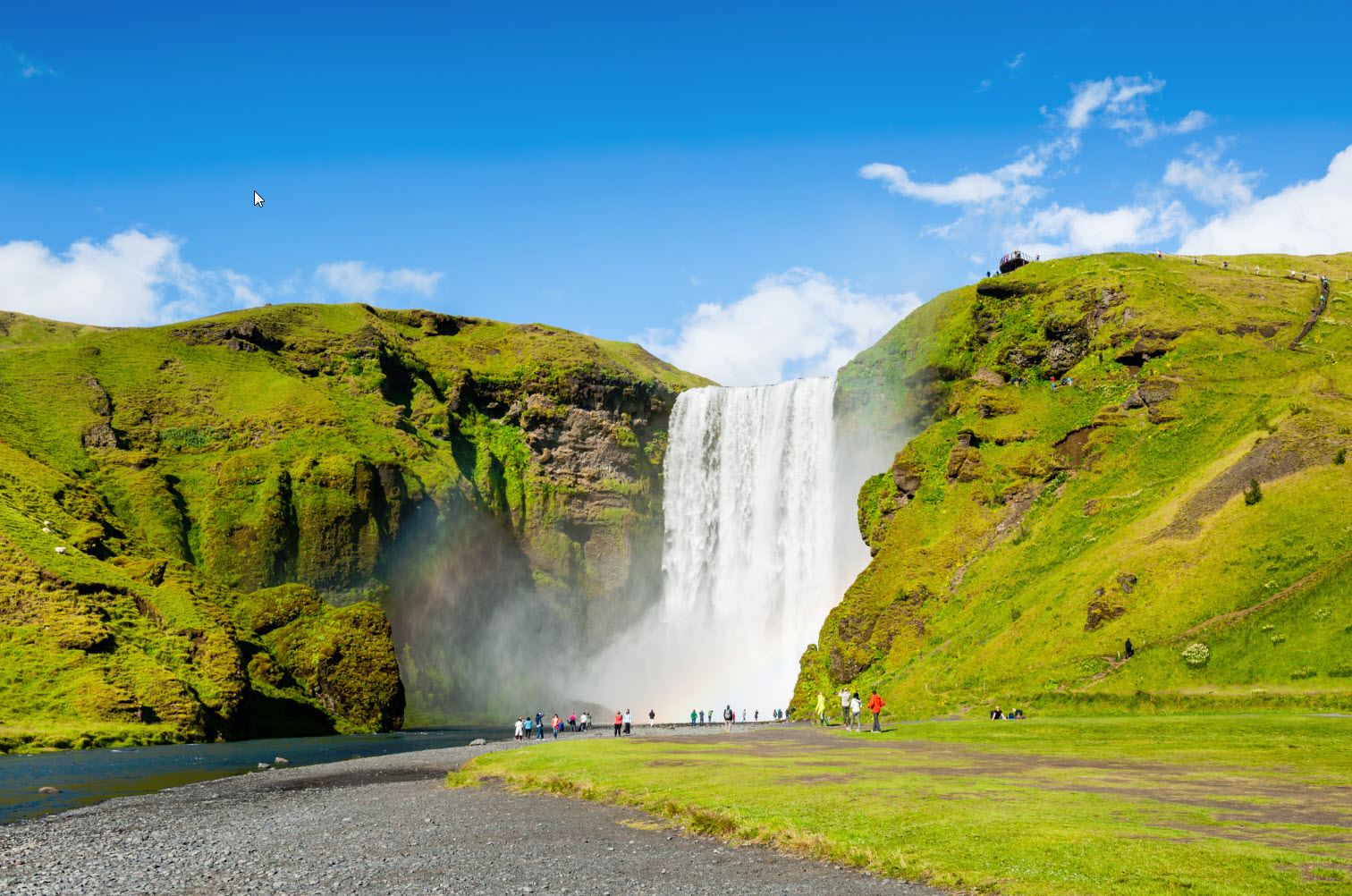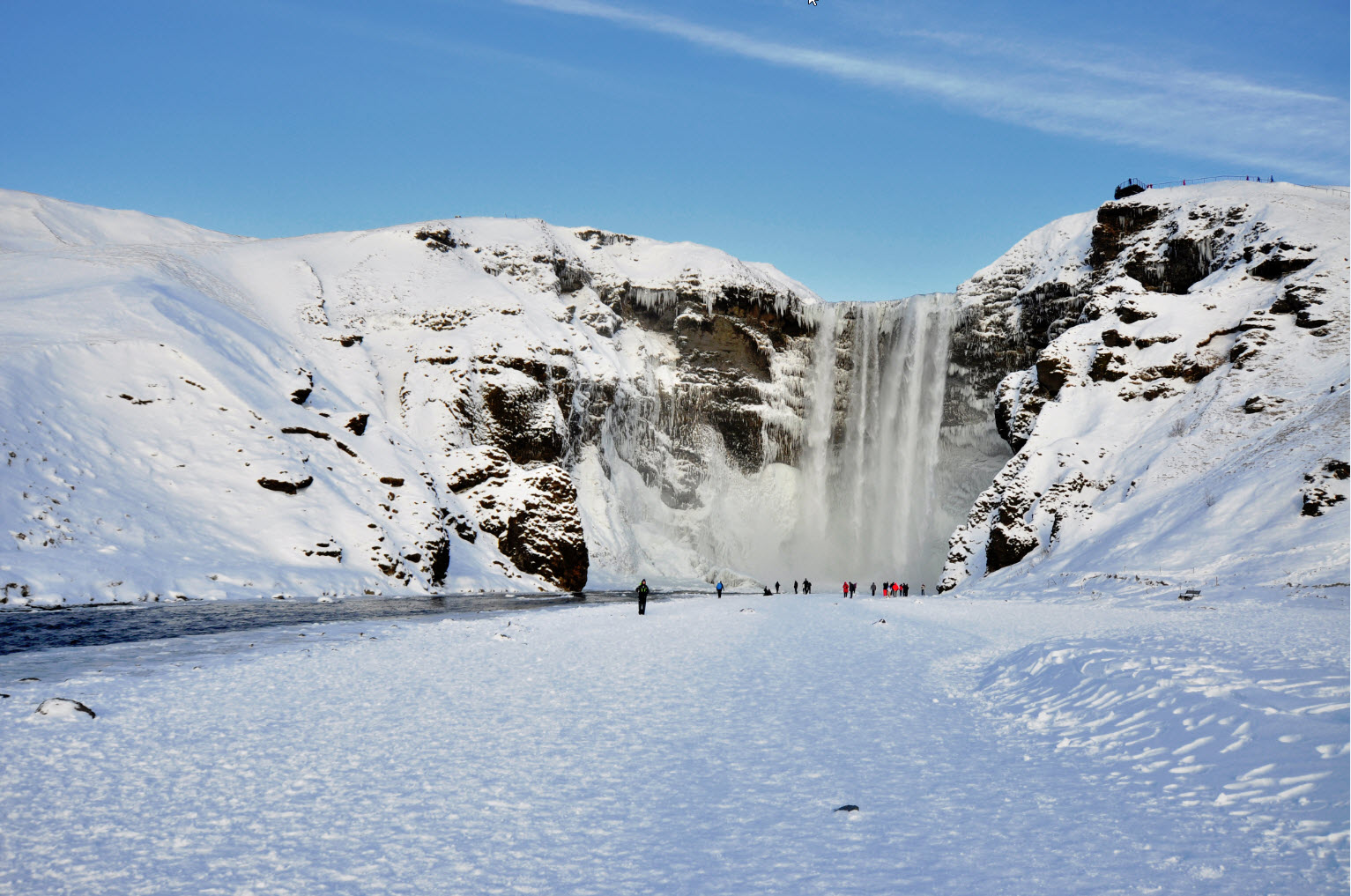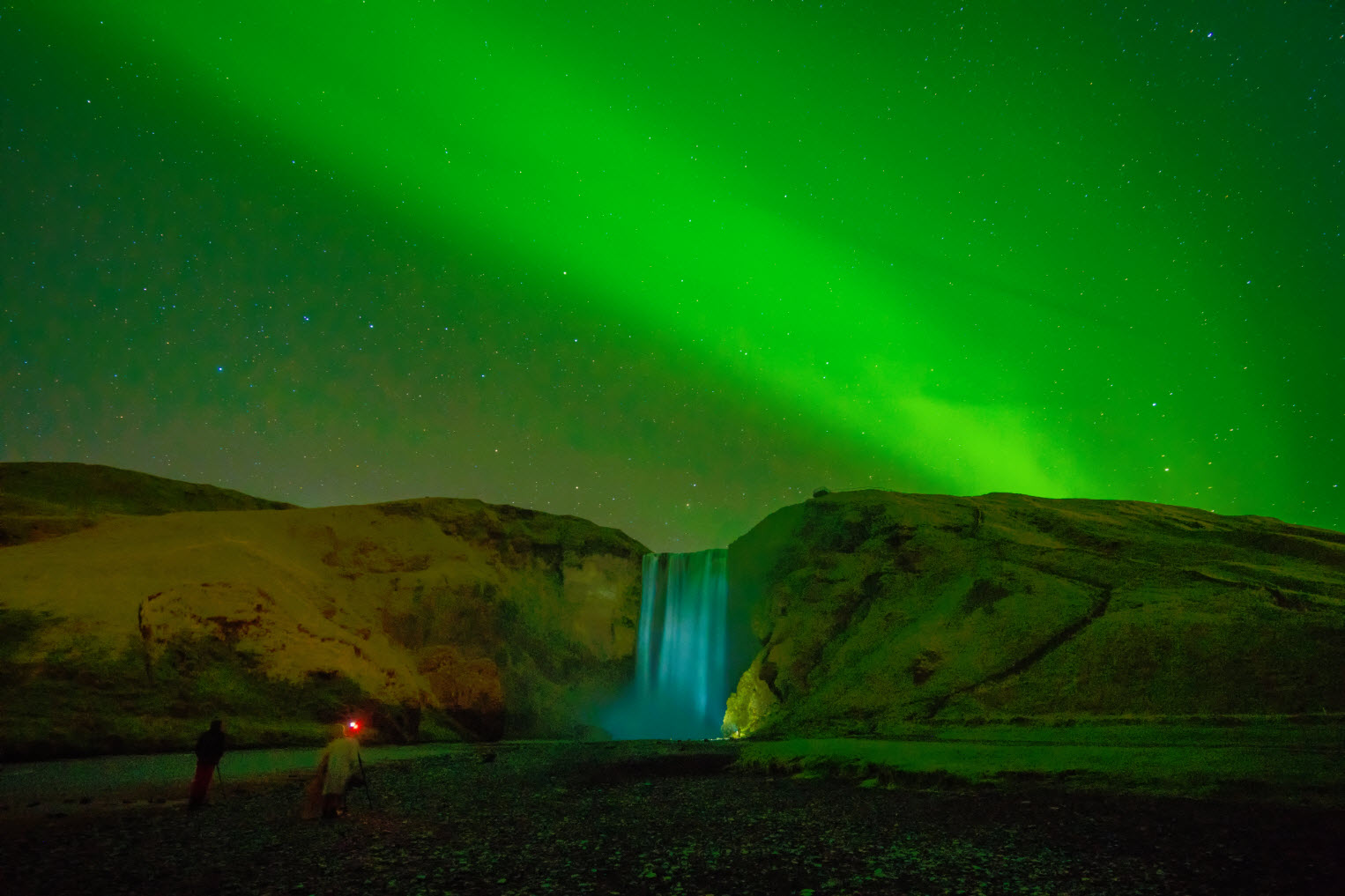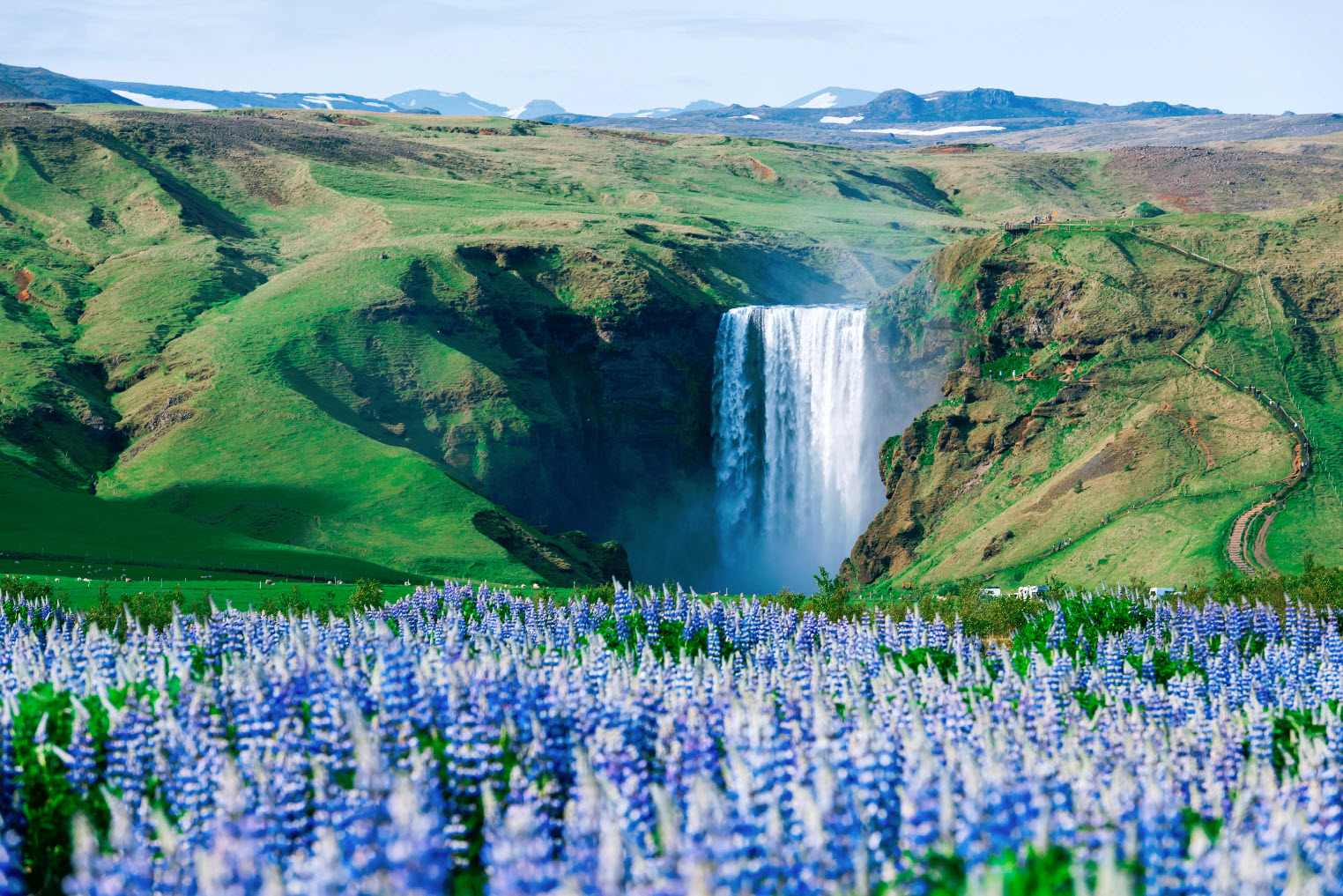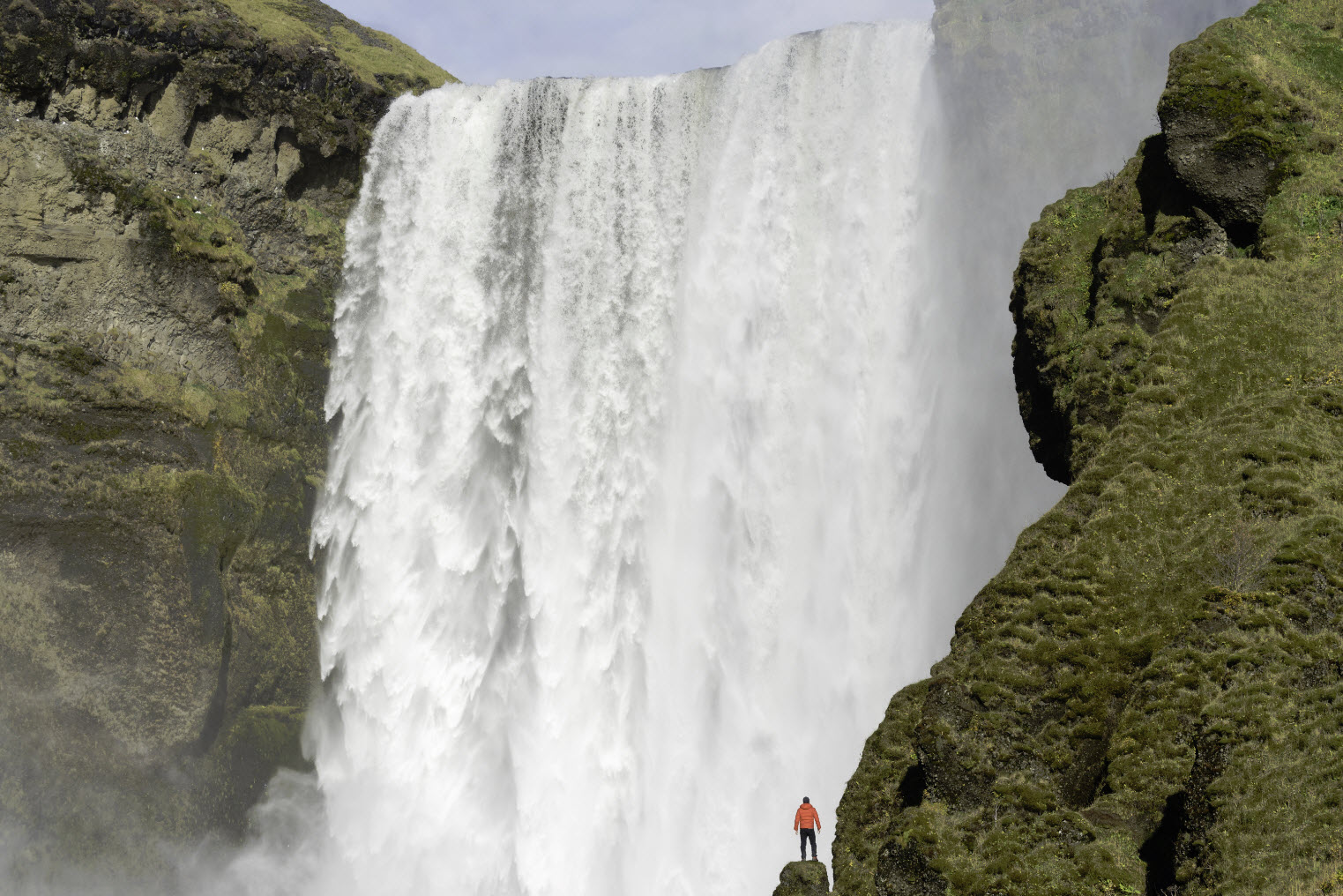 Quick info
Skógafoss Waterfall.  N63° 31.771' W19° 30.790'
Height: About 60 meters
Length of route: From 300 meters
Terrain: Iron stage and grass
Average stay time: 1 hour
Facilities: Parking lot, campsite, coffee shop, WC and shower.
Hidden gem: cascade of smaller waterfalls up the hill and excellent hiking path