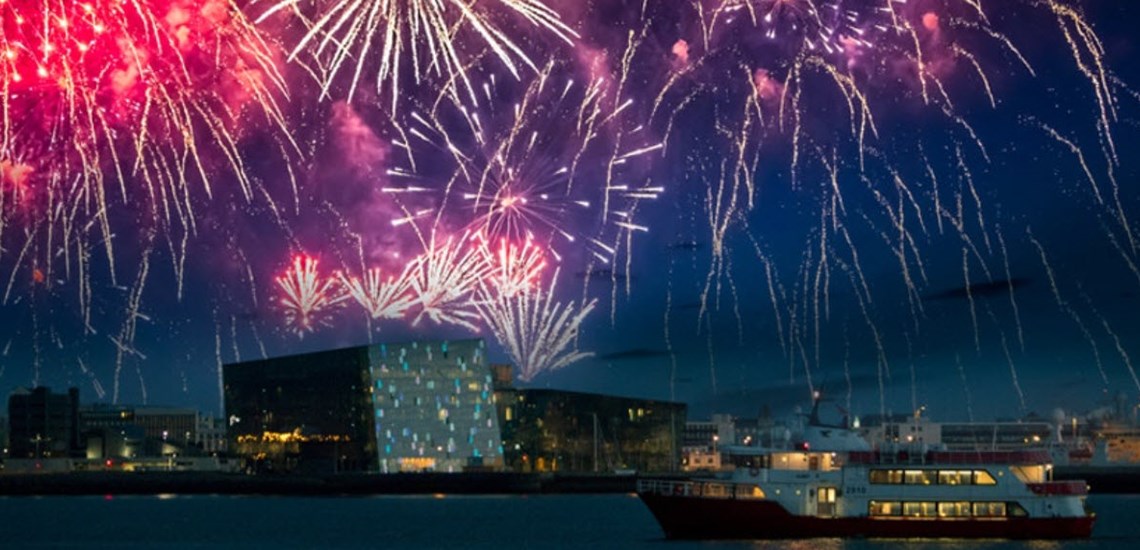 Are you spending the New Year's 2018 in Iceland? If so you are in for a great show! Every year Icelanders buy over 500 tons of firework and light it up all at once at midnight. If you are staying in Reykjavik you can see the fireworks from almost everywhere, it's the biggest firework show in Iceland.
The most popular places in Reykjavik to watch the show is by Hallgrímskirkja church, Perlan, The Reykjavik city hall, The Sun Voyager or Harpa Concert Hall. You can also go to a bonfire if you want to join the locals and experience the Icelandic traditions by gathering around the fire.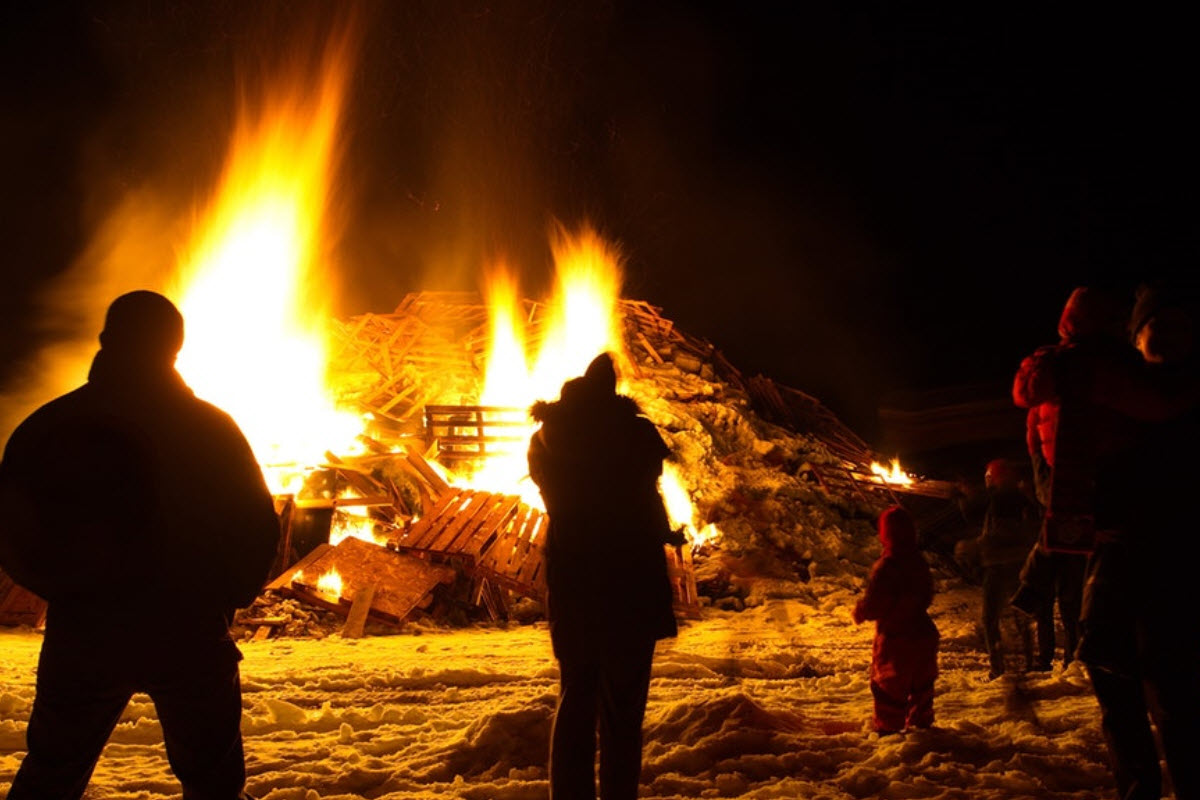 Read more about New Year's in Iceland and Icelandic traditions.
New Year's Eve Tours 2018
You can now book your New Year's Eve Tour 2018. Watch the firework show in Reykjavik from sea with open bar onboard.