Top 10 things to do in Akureyri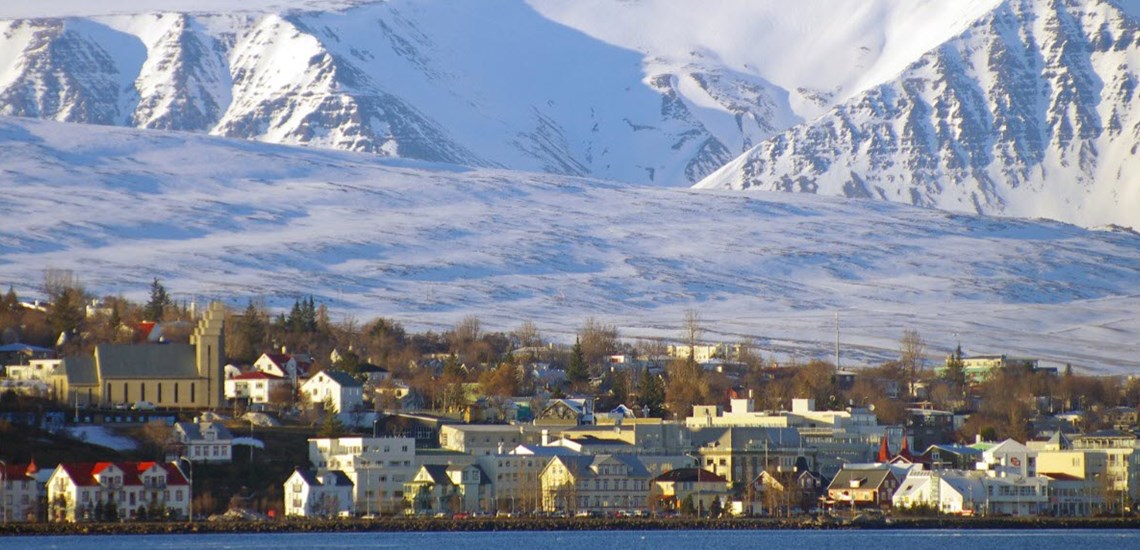 Akureyri is the biggest town outside of the capital area in Iceland and is often called the capital of the North. There is plenty of things to do in Akureyri and surrounding area, the town is also the gateway to some of the most famous landmarks and great nature of Iceland, including lake Mývatn, Dettifoss waterfall and more.
1. Whale Watching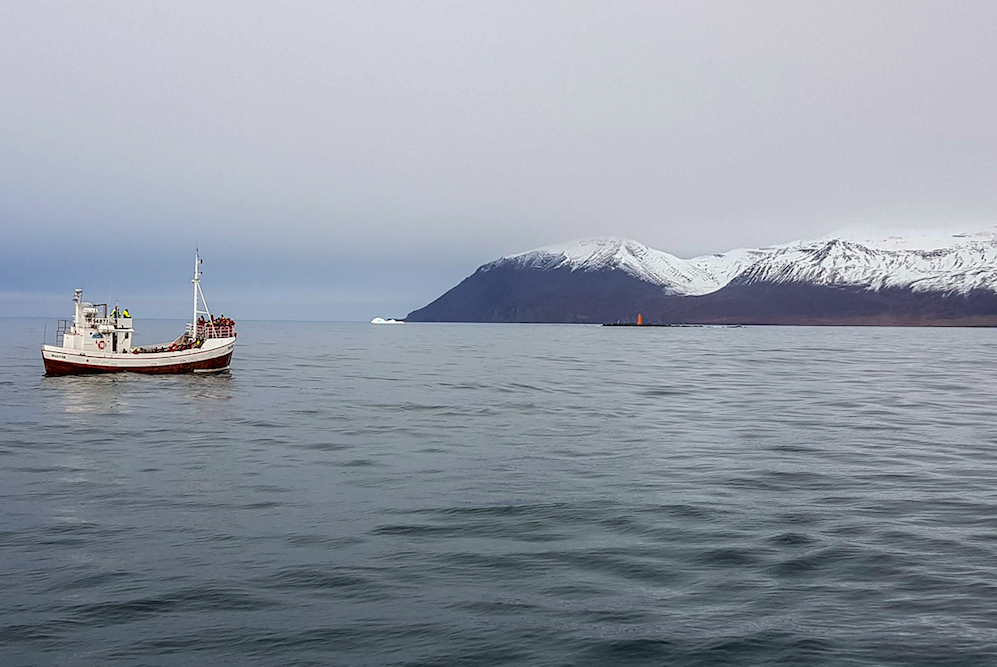 Whale watching is something you must do when traveling in Akureyri. The town is one of the top places in Iceland to go whale watching, and there are few whale watching companies operating from Akureyri and surrounding area.
Check out our blog about whale watching in Akureyri and to book a tour!
2. Akureyri Swimming Pool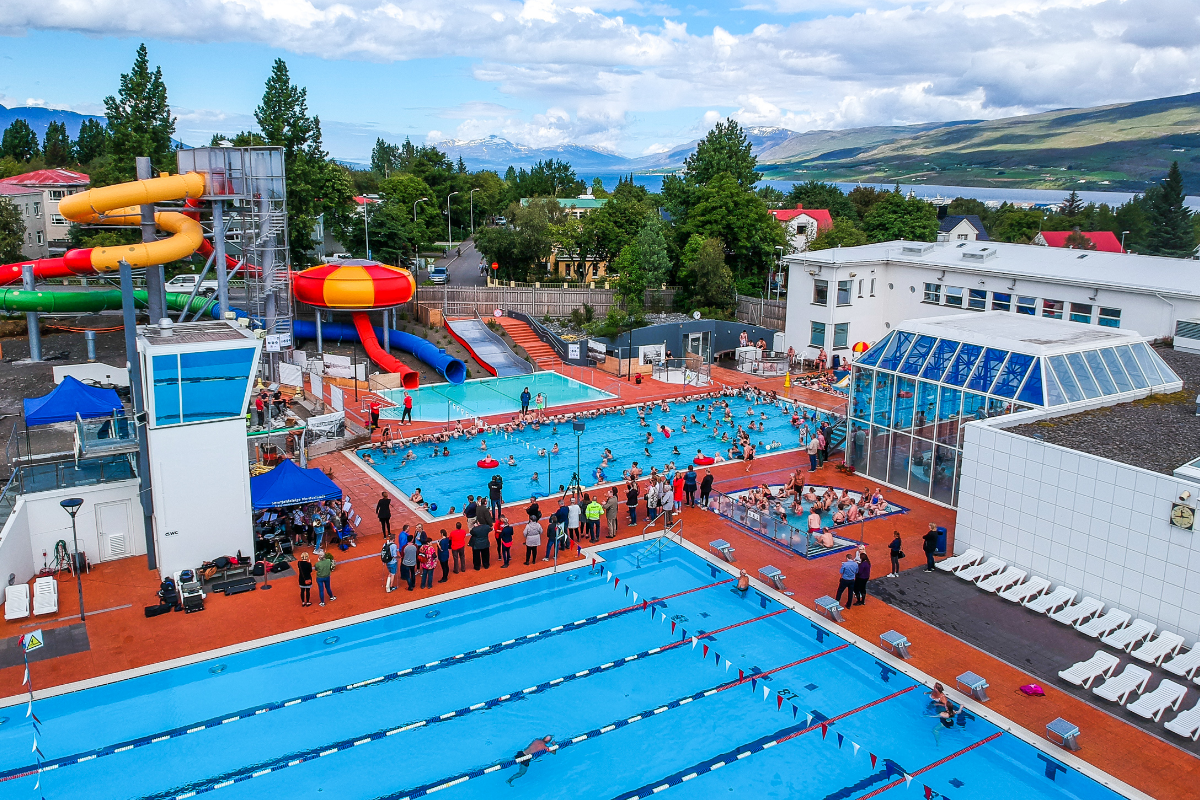 Only a short walk from the center of Akureyri is one of the best swimming pool in Iceland. This newly renovated pool is a paradise for the whole family offering water slides, hot tubs, paddling pool, sauna and more.
If you have not been to a swimming pool before in Iceland you should check out our blog about the Best Swimming Pools in Iceland, it offers great information including the rules of the swimming pools.
3. Akureyri Church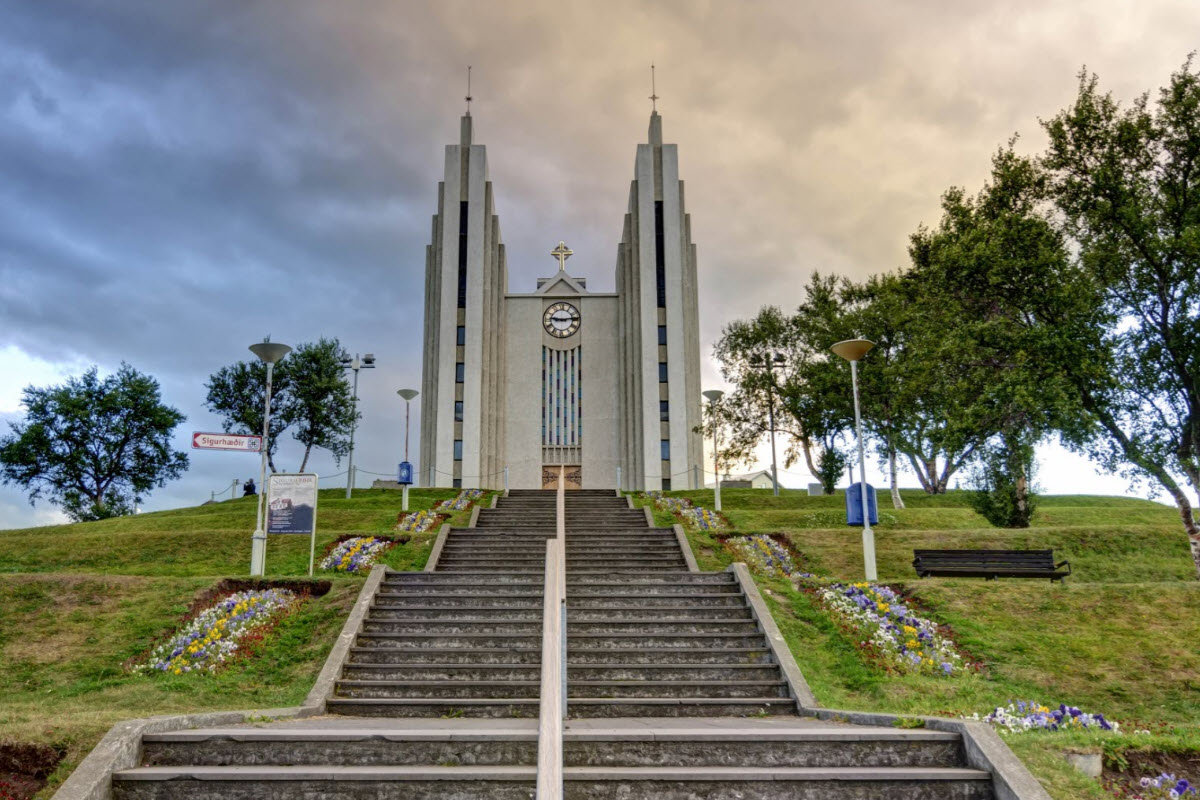 Akureyri church is the iconic symbol of the town and is located on a hill overlooking the center of Akureyri. It was built in the year 1940 and at that time it was the most impressive church in Iceland. It has long been a tradition for Icelanders when visiting Akureyri to climb and count the stairs that lead up to the church.
4. Explore the Surrounding Area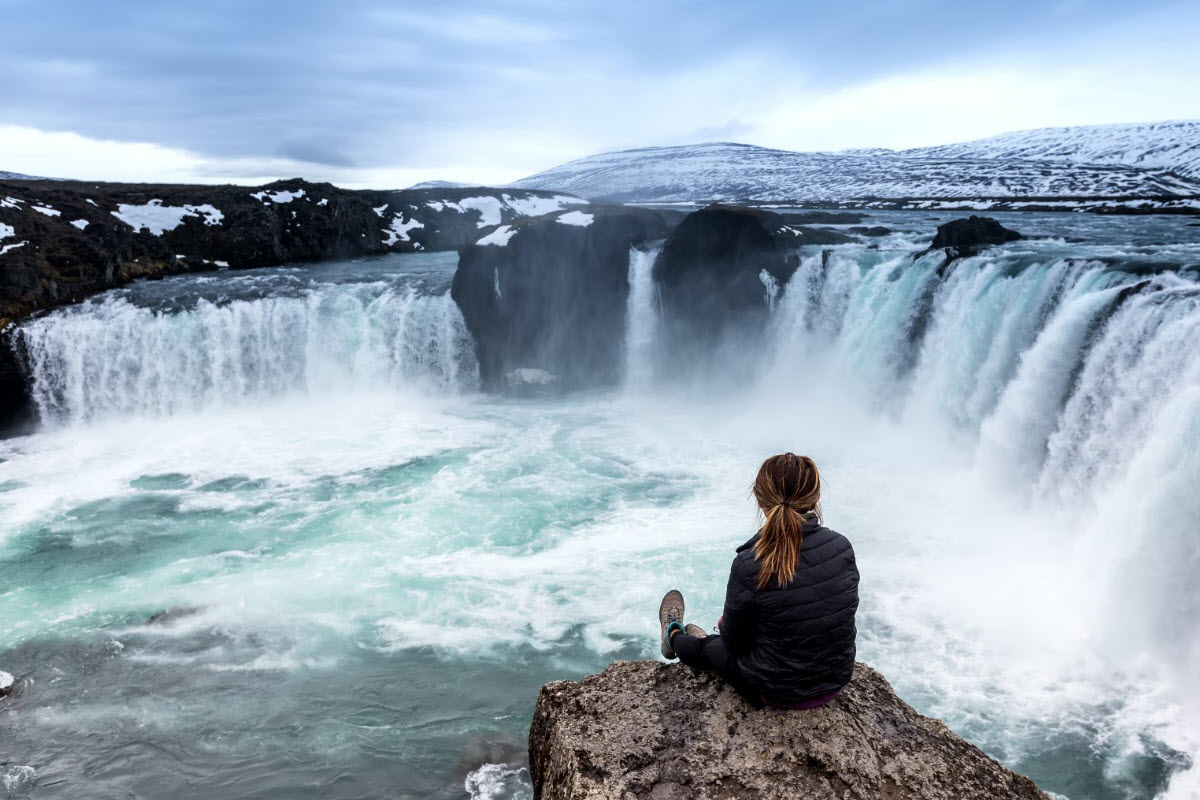 If you have some extra time in the North it is ideal to explore the spectacular beauty of the surrounding area of Akureyri. The best way to get around is to rent a car in Akureyri and drive yourself. Wake up early in the morning, pack plenty of snack and hit the road to some of the most beautiful landmarks of Iceland, including Goðafoss waterfall, Húsavík town, Ásbyrgi, Dettifoss waterfall, Lake Mývatn and Mývatn Nature Baths.
Check out this blog for more detailed itinerary and a suggest 3 day trip to Akureyri and local highlights.
5. Wander Around
It is easy to walk around and enjoy Akureyri. The main shopping street in Akureyri is called Hafnarstræti and there you can find variety of cafés and restaurants as well small boutique shops. It is also nice to walk down by the ocean to the Old Town of Akureyri and observe the small old colorful houses.
6. The Christmas House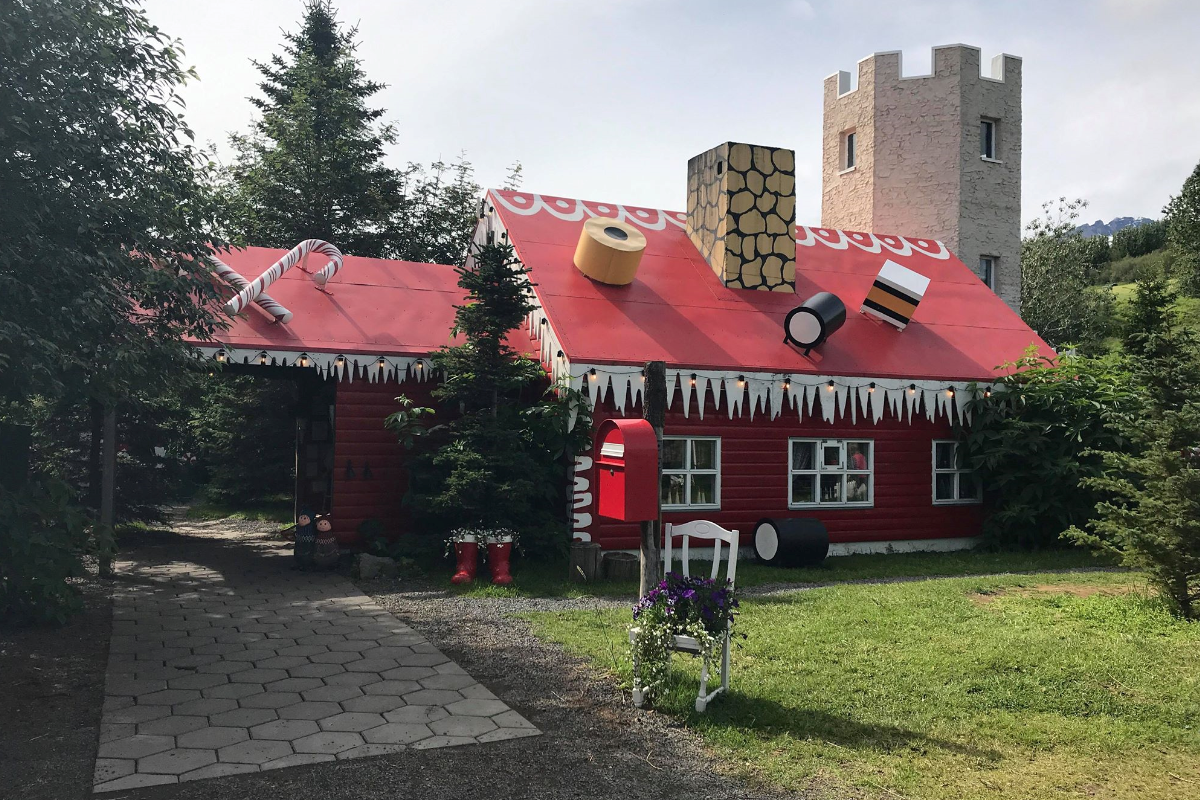 For the Christmas lovers out there, this place will get you in the Christmas spirit any time of the year! Everyday the fire crackles in the fireplace, christmas songs are being played and you can buy Christmas decorations, gifts, candy and traditional Icelandic Christmas food.
Located only about 10 minute drive from Akureyri the Christmas House is also great to learn about traditional Icelandic Christmas.   
7. Brynjuís Ice Cream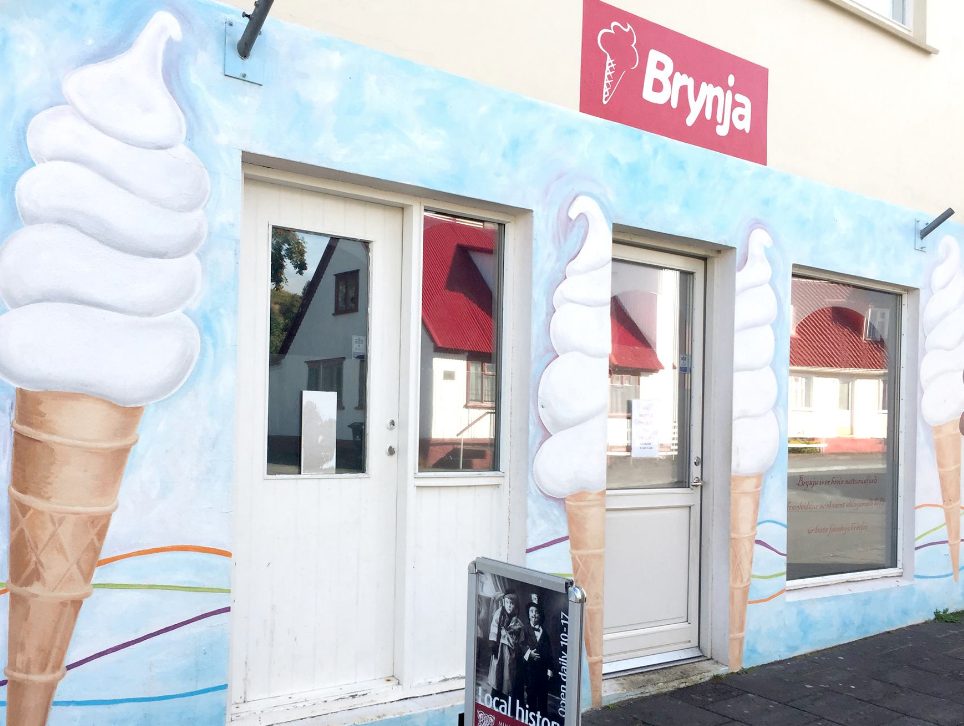 Brynjuís is not only one of the most famous ice cream shops in Iceland but it is also a tradition for many Icelanders to stop for an ice cream at the shop when traveling in North Iceland. Treat yourself and try the ice cream at Brynja!
8. Hlíðarfjall Ski Resort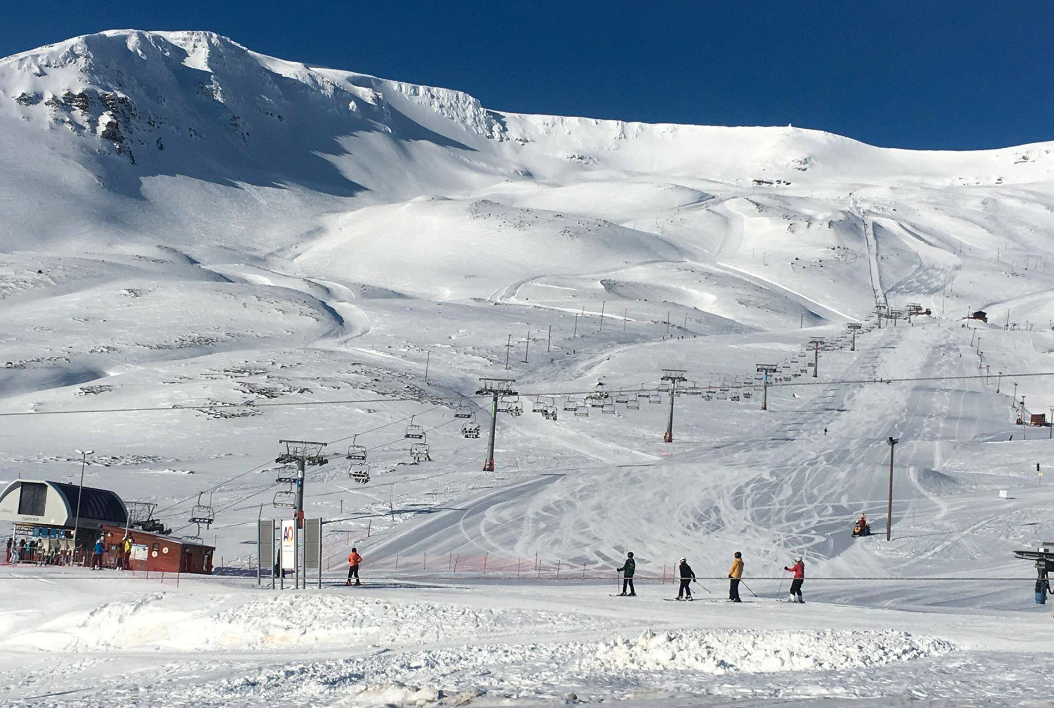 One of the best thing about Akureyri during winter are the ski slopes located in the mountain above the town. This is definitely the best ski resort in Iceland and its immensely popular among Icelanders to travel to Akureyri and go skiing. The ski slopes vary in elevation, ranging from 500 m to 1000 m above sea level.
The resort is usually open from December till end of April and you can rent skis or snowboard gear for the day.
9. Northern Lights Hunt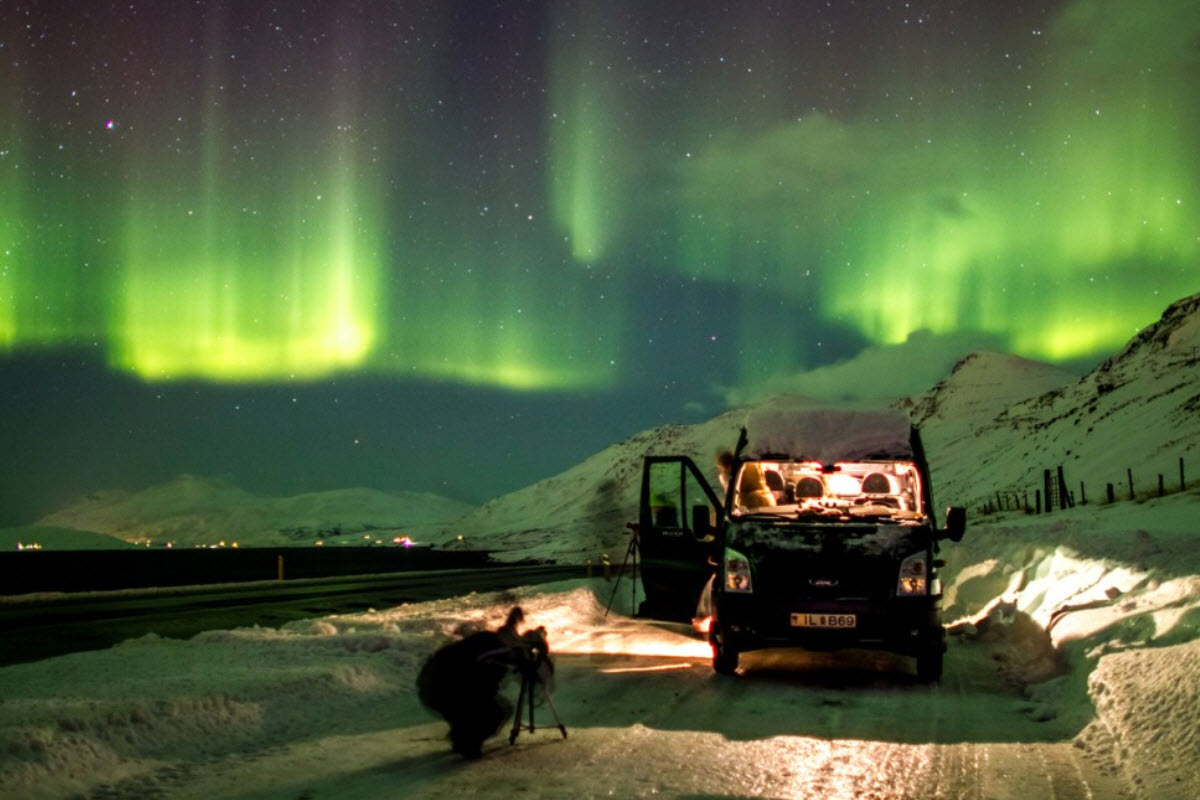 North Iceland is great for the opportunity to experience the Northern Lights (the Aurora Borealis). Even though you can witness the Northern Lights everywhere in Iceland you probably have a better chance to see them in the North part of the country. The Northern Lights are visible for about eight months in Iceland, but only when it is dark and the sky is clear. 
You can rent a car and go by yourself on a Northern Light Hunt or for better chance of seeing them we recommend booking a Northern Light Tour.
Check out our blog about Northern Lights Hunting in Iceland and book a tour!
10. Go on Adventure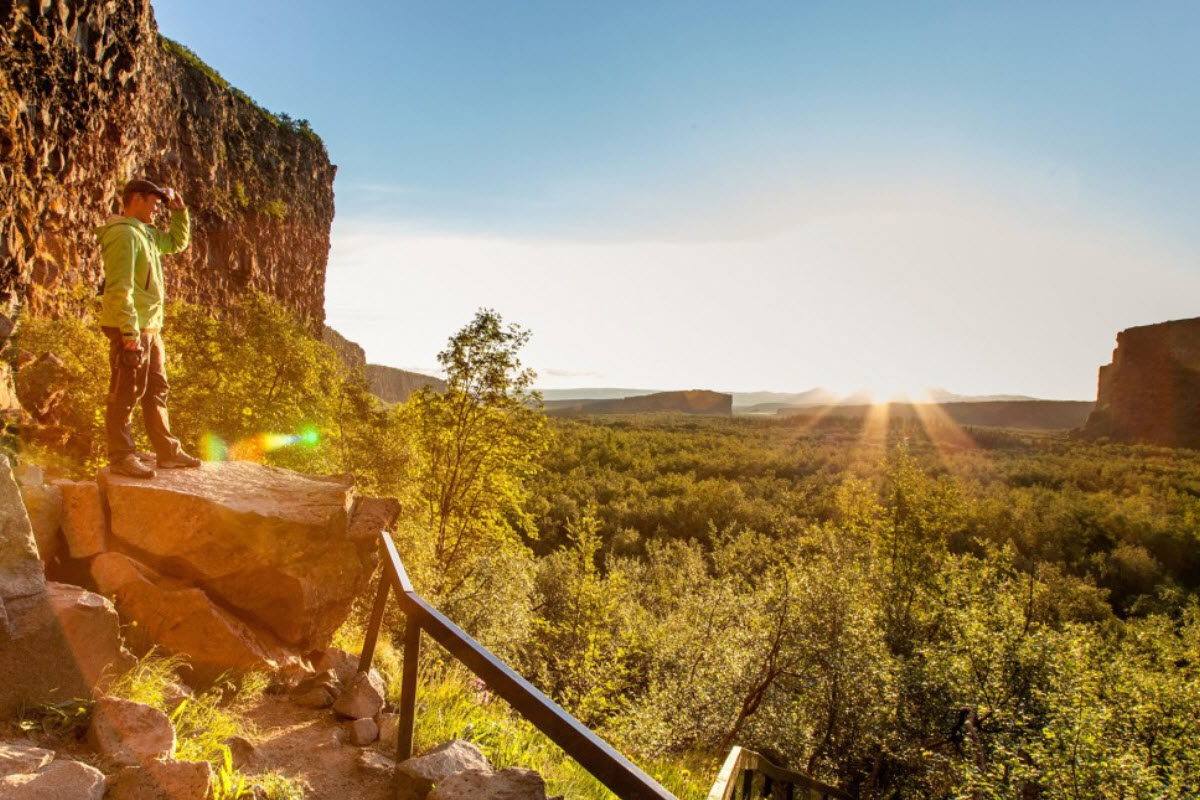 Like mentioned above there is so much to see and do in Akureyri and surrounding area. Although it's always good to have the opportunity to travel and explore on your own, you should also consider joining a guided tour. There are plenty of professional tourist companies in North Iceland offering a great variety of tours and adventures. By joining a tour you will have a local guide with you who knows the area and can tell you everything you need to know and show you the best places.