3 day trip to Akureyri and local highlights during summer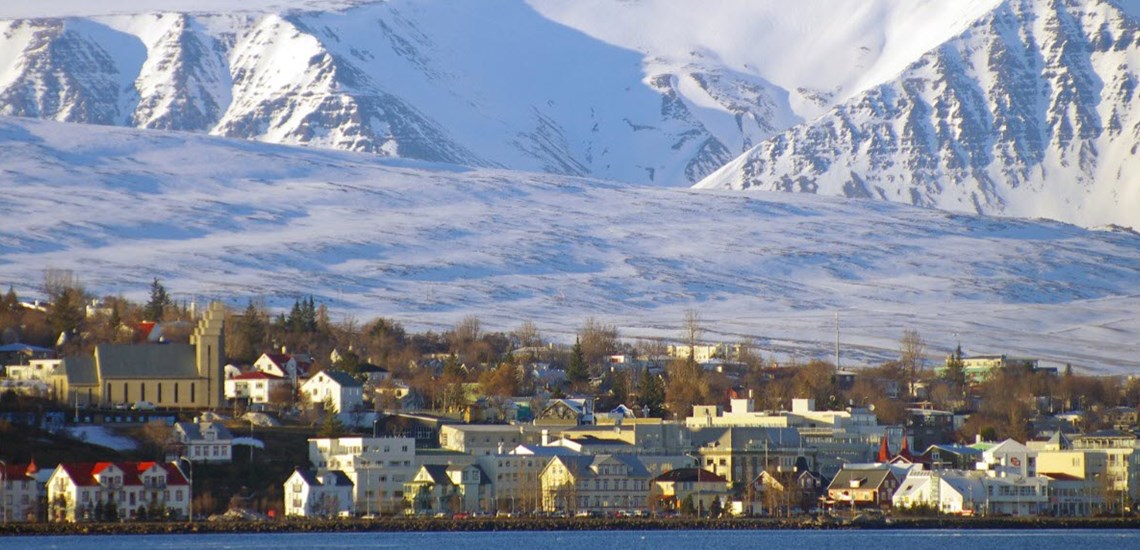 Even though one could easily spend weeks only in North Iceland, it's also possible for those who have limited time to go there on a shorter trip. Akureyri is the capital of the North but also the gateway to the amazing scenery and great outdoors of surrounding areas, including Lake Mývatn, Goðafoss waterfall, Dettifoss waterfall, Ásbyrgi canyon and friendly villages like Húsavík the center of whale watching in Iceland. The drive from Reykjavik to Akureyri takes about 5 hours with no stop on the way.
Here's how you can make the most of your trip to the North in only three days.
Day 1 Akureyri
Wake up early and begin your journey to the North. The best way to reach Akureyri is by renting a car and drive yourself. The drive from Reykjavik takes about 5 hours but it might take longer during winter and also if you want to stop on the way. By renting a car you have the opportunity to explore the area around Akureyri on your own at your own pase.
Another option to reach Akureyri is by plane, there are daily flights between Akureyri and Reykjavik several times a day. Even though it's always better to have a car to get around you don't really need it in Akureyri it's very walkable and you should be able to explore the whole place in a day. If you want to explore the area around Akureyri you can always rent a car once you're there or book a day tour. 
Book your day tour from Akureyri
Plan on arriving early in Akureyri so you have time to check into your accommodation or if you are planning on camping you need time to find the camping ground and get everything ready for the night.
Recommended camping sites in Akureyri:
Camping site Hamrar/Kjarnaskogur
Camping site Þórunnarstræti
What to do in Akureyri:
Akureyri church
Akureyri church is the iconic symbol of the town and is located on a hill overlooking the center of Akureyri.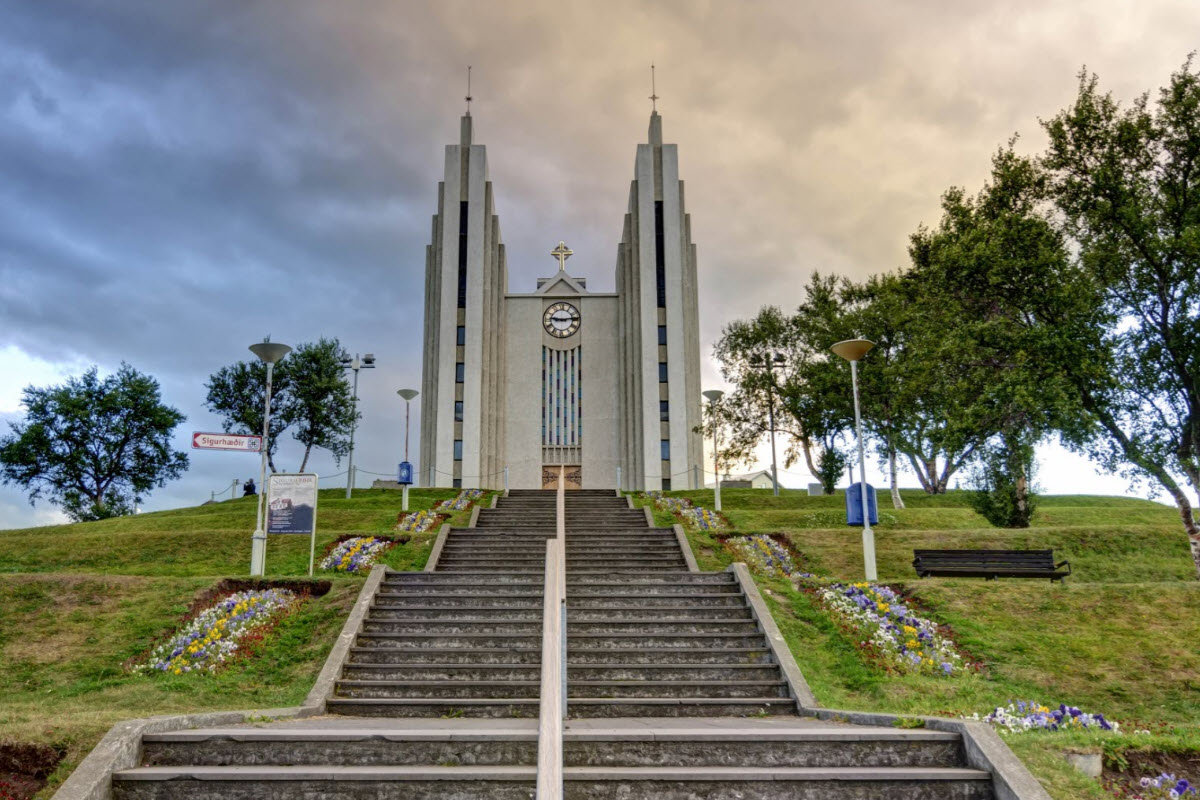 Wander around the town
Down by the ocean is the Old Town of Akureyri with small old colorful houses and close to the church is Akureyri Art Museum. Hafnarstræti is the main shopping street where you can find small boutique shops, cafés and restaurants. If you walk up the hill from Hafnarstræti you will find the swimming pool and not far from the swimming pool you will find the botanical garden of Akureyri, a small and beautiful garden perfect for picnic or a walk.
The Christmas House
Located about 10 minute drive from Akureyri is the Christmas House and it's open all year round. This place gets you in the Christmas spirit any time of the year, even during summer the fire crackles in the fireplace and Christmas songs are being played. It's also a great place to learn everything about Icelandic Christmas traditions. Next to the Christmas House is the cutest little Farmers Market worth checking out.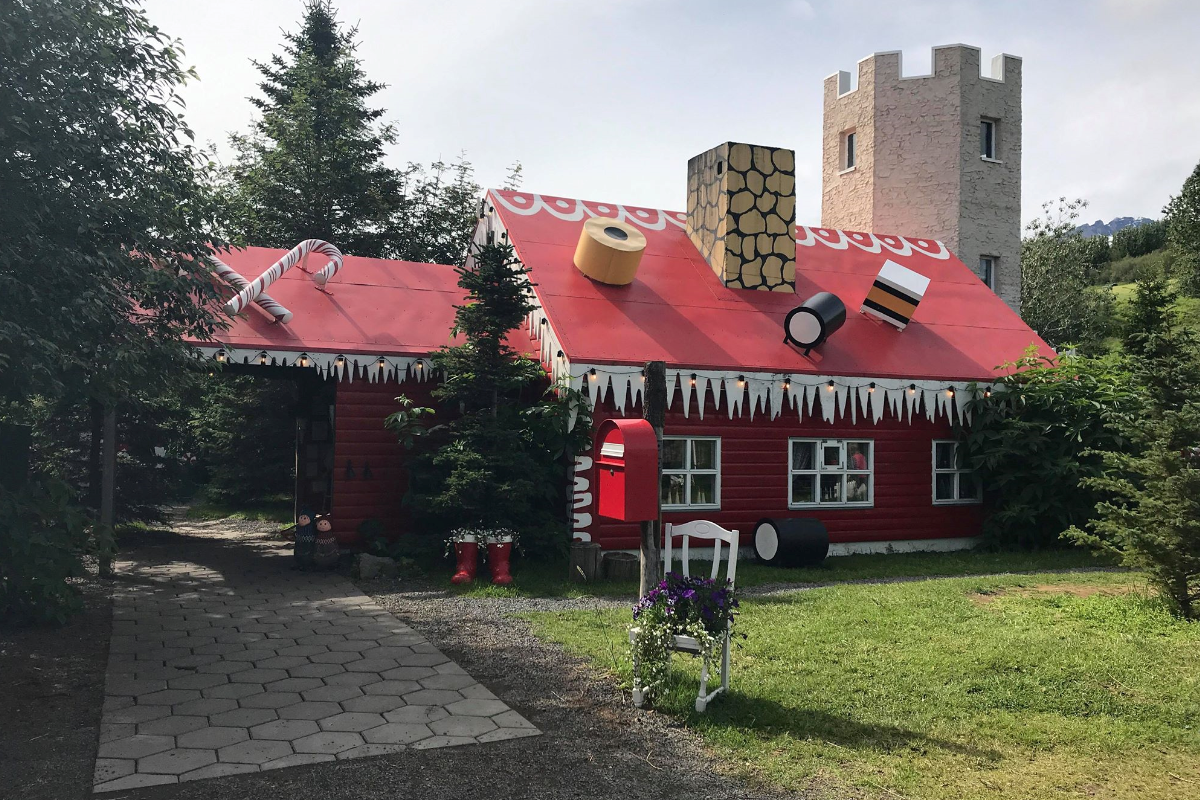 Akureyri Swimming Pool and Ice Cream
Akureyri probably has the best swimming pool in Iceland, the pool was recently renovated and now the pool includes two 25 meters long outdoor pools, indoor pool, three outdoor hot tubs, children's pool, sauna and three waterslides. It's a paradise for the whole family.
When you're done swimming in Iceland it's kind of a traditions to have ice cream. Brynjuís is an ice cream shop in Akureyri that has been following the same recipe since 1939 and is very popular among locals.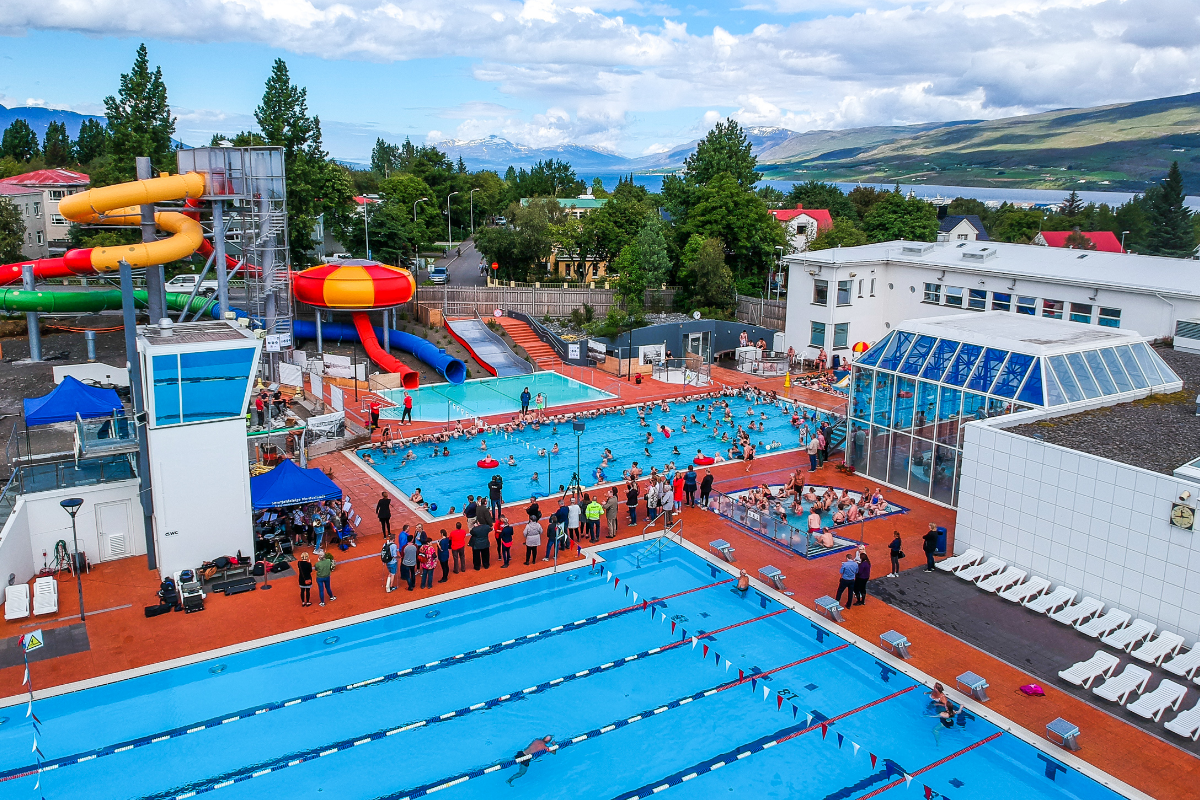 Kjarnaskogur forest
If you are traveling with kids it's ideal to visit the recreational area in Kjarnaskogur forest. The area includes two playgrounds, picnic area, barbecue facilities, volleyball course, boats and varied hiking trails. It's also a great campsite.
Whale Watching
Akureyri is a popular place for Whale Watching, you can choose between a number of tours departing from the harbor in Akureyri.
Akureyri Whale Watching Extreme
What to eat
There are many great restaurants in Akureyri, here are our recommendations:
Also when in Akureyri you must try the traditional Akureyri Hot Dog at Pylsuvagninn á Akureyri.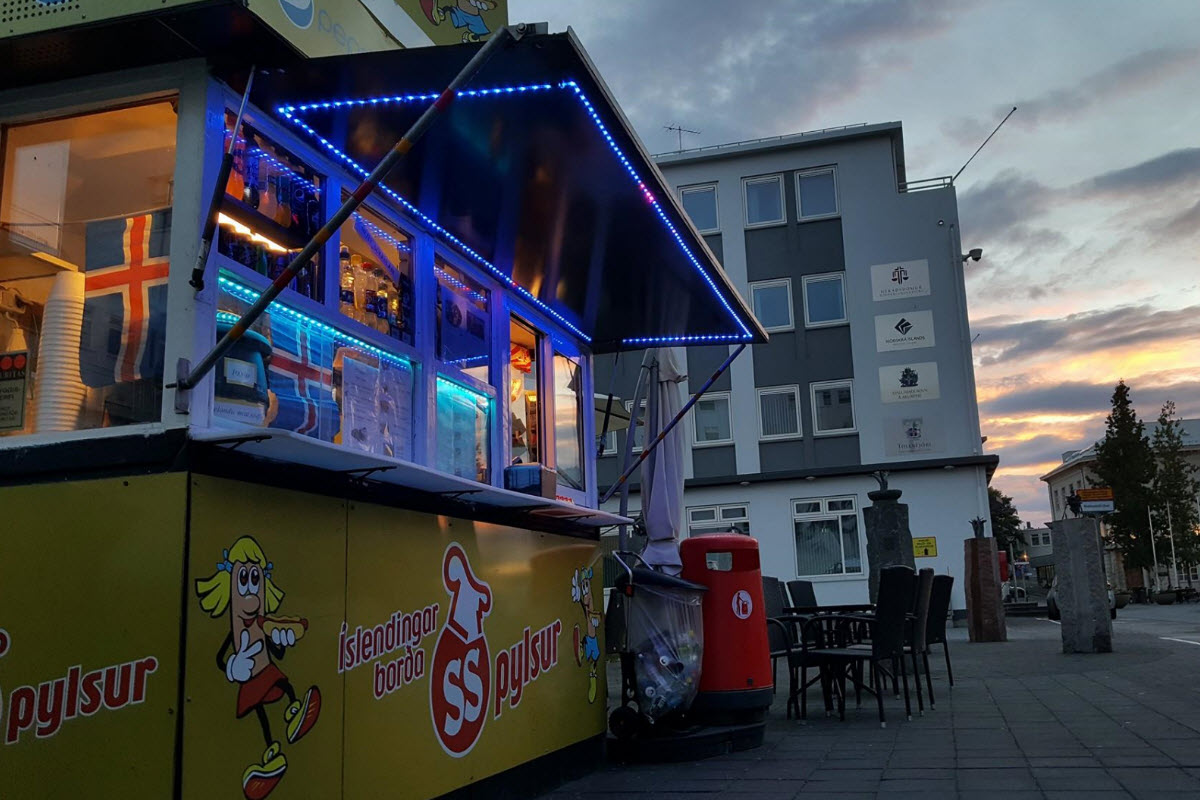 Day 2
It's time to explore the beautiful surroundings of Akureyri, wake up early, pack plenty of snacks and hit the road. From Akureyri drive towards the amazing Goðafoss waterfall, about 50 minutes drive. The waterfall is about 12 meters high and 30 meters wide with spectacular scenery.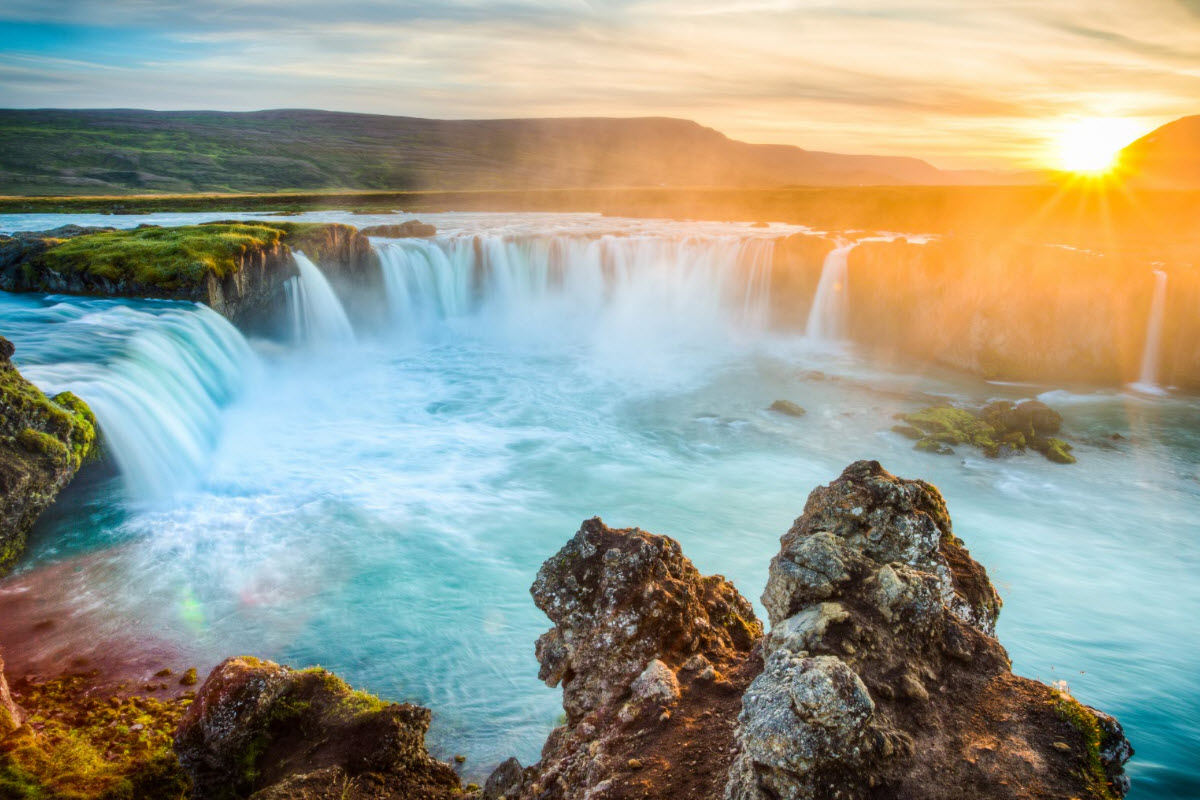 When you've photographed and admired the waterfall the next location is the small town Húsavík. The town is best known for whale watching, it's the center of whale watching in Iceland, so the perfect place to book your adventure and see many different kinds of whales.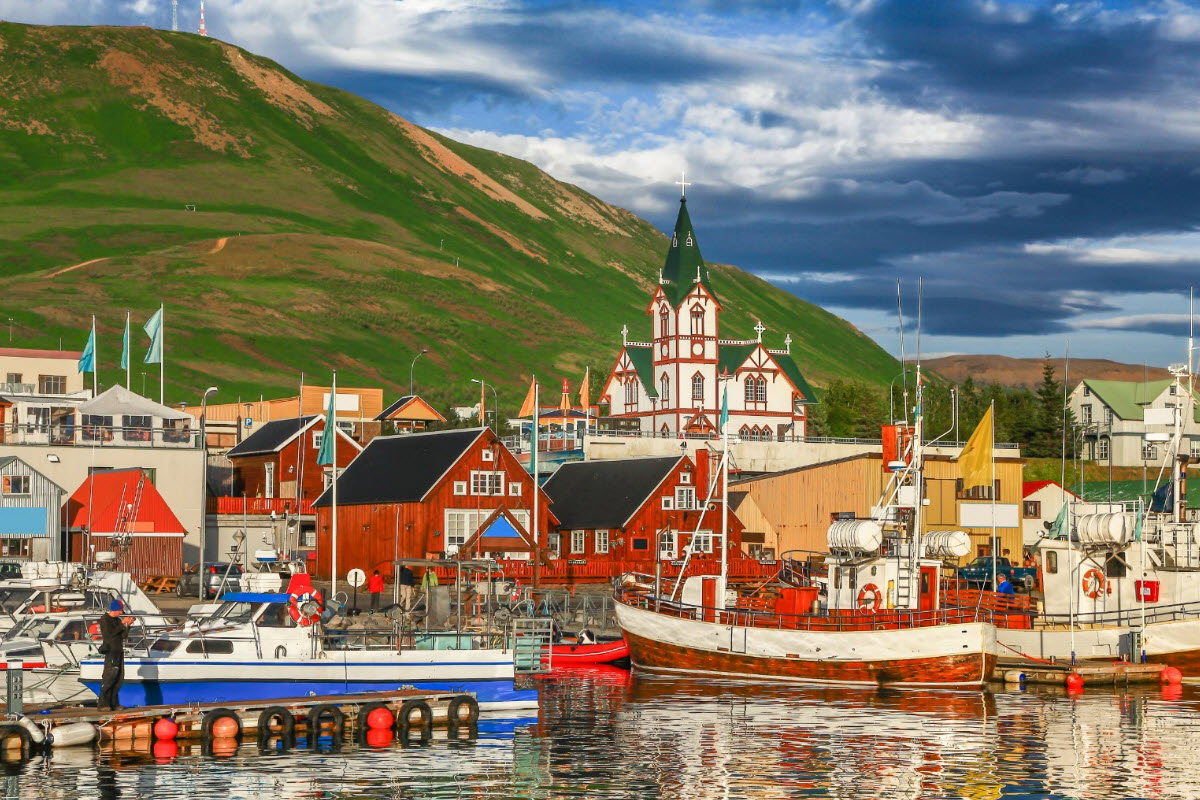 Next up is Ásbyrgi, a uniquely beautiful area surrounded by high mountain cliffs up to 100 meters high, a lot of birch forest and other tree species that are over 10 meters tall.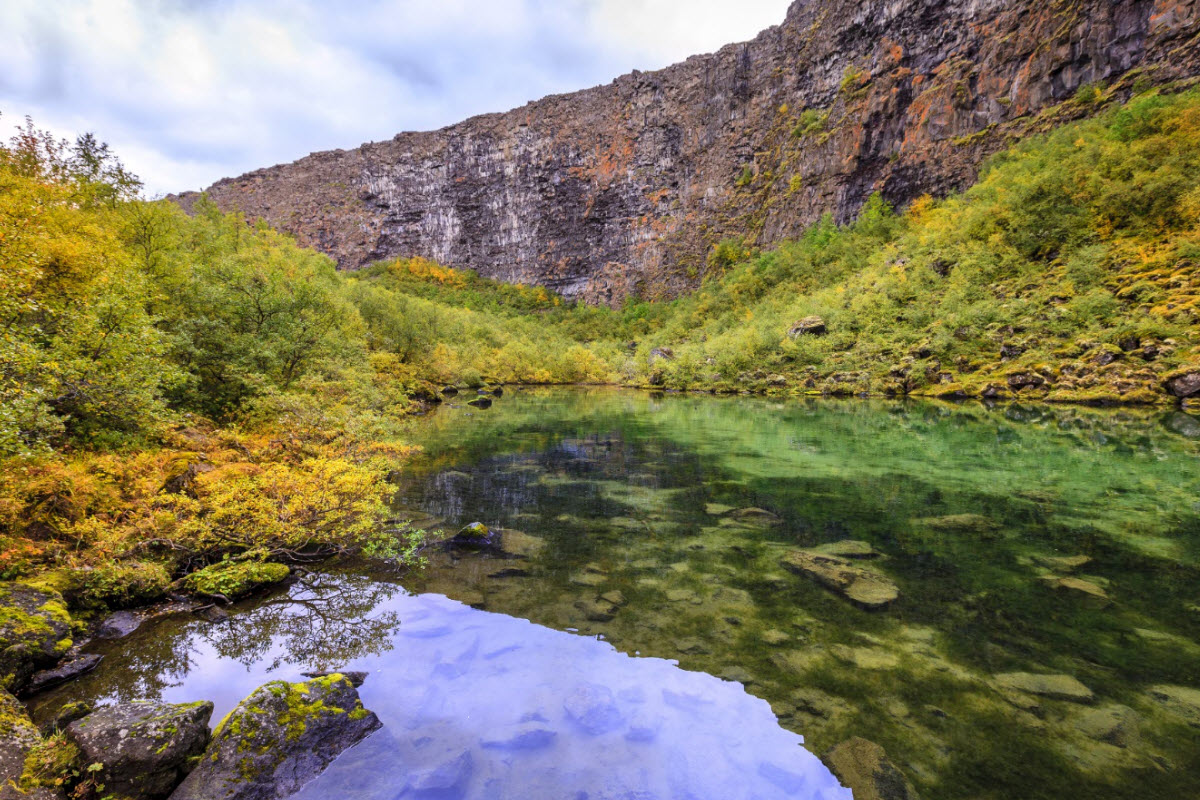 From Ásbyrgi drive for about 40 minutes until you find the magnificent waterfall Dettifoss. The waterfall is about 44 meters high and 100 meters wide, it's also the most powerful waterfall in Europe. Keep in mind you might get wet!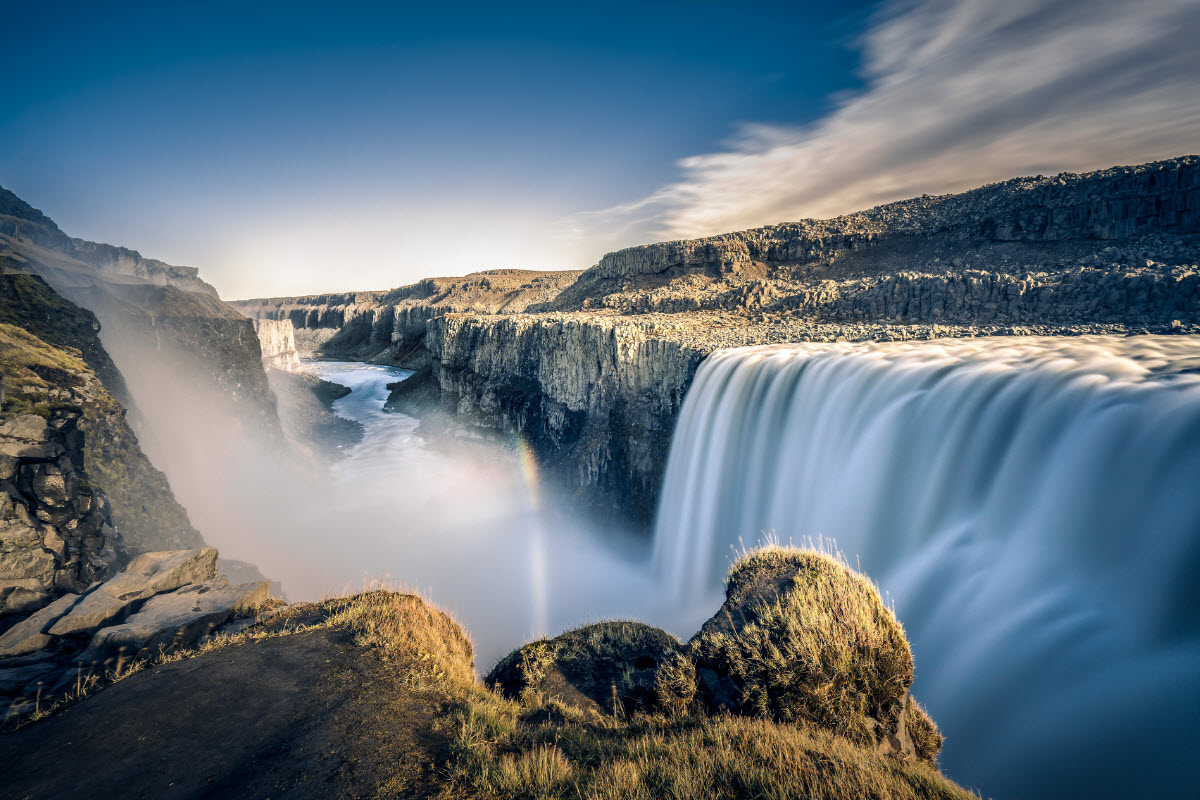 The last stop before heading back to Akureyri is Lake Myvatn, a unique natural pearl in Iceland. The of geology of the area is built of volcanic activity from the many volcanoes in the area. At Dimmuborgir you find a large lava field with volcanic caves and rock formation. After a long day of driving and exploring it's ideal to relax at the Mývatn Nature Baths.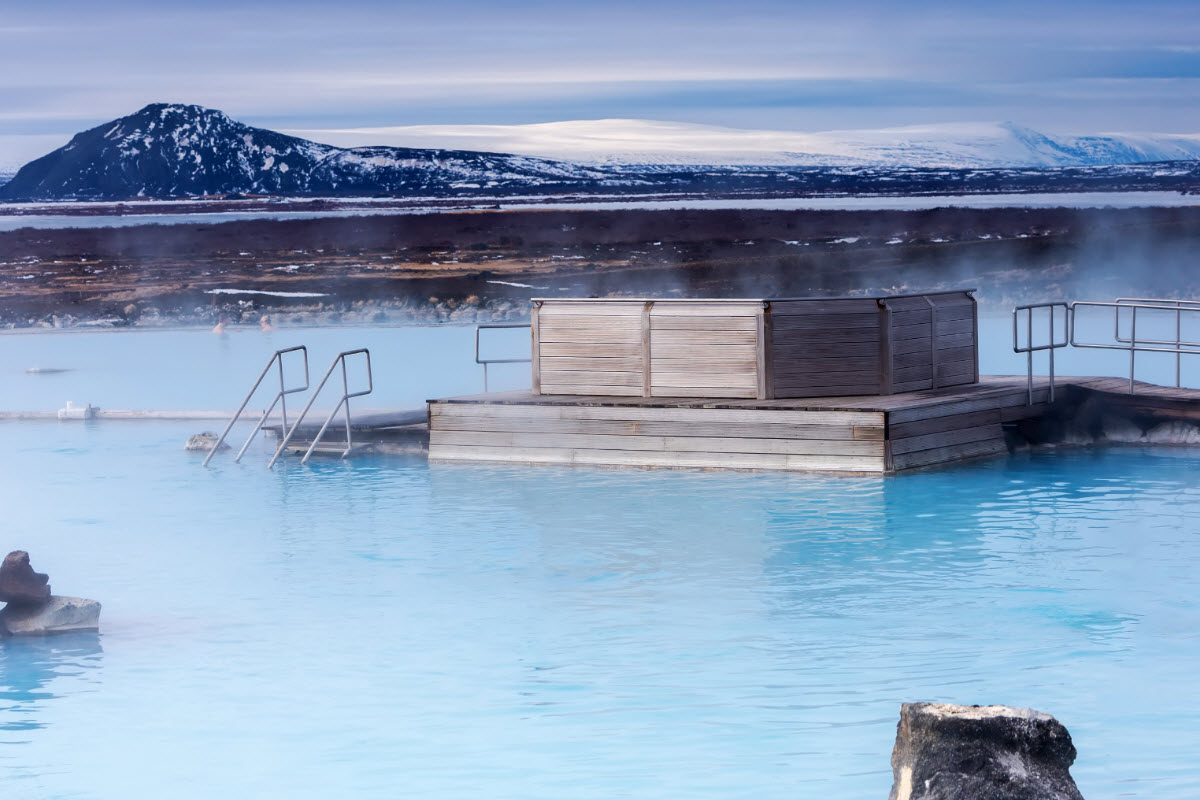 Day 3
Spend the last day in Akureyri, revisit some interesting places or some places you missed on day one. When you're ready start driving back to Reykjavik or where ever you wish to go next.