Top 10 things to do in Selfoss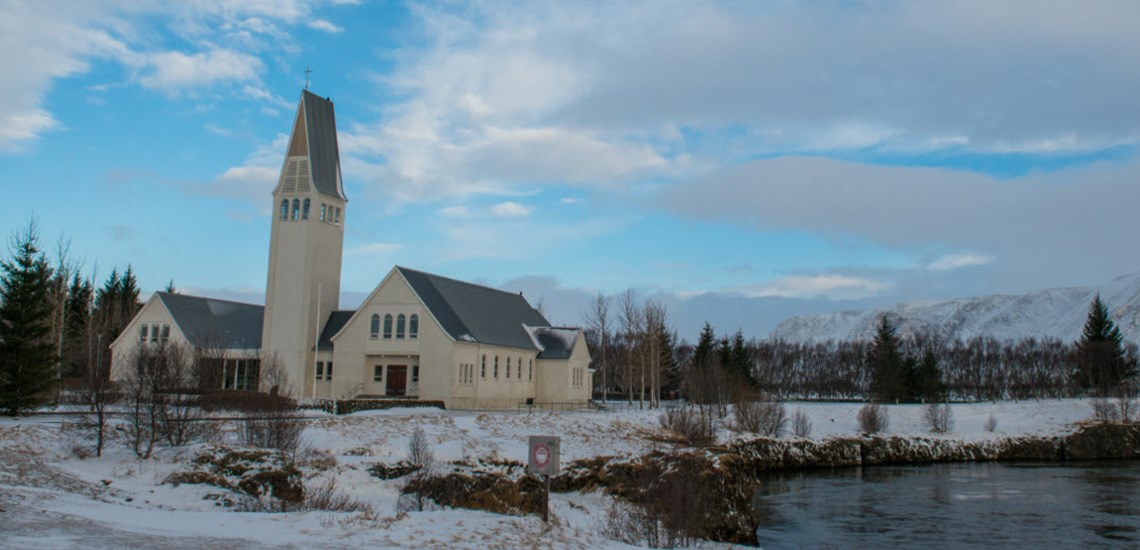 Selfoss is the largest town in South Iceland with population of about 7.000 people. If you are planning on traveling in the South of Iceland, Selfoss is the perfect place to stay as it offers great variety of accommodation and it's located close to the best attractions in the South, like the Golden Circle or the South Coast.
Selfoss is located only about 50 km (31 miles) away from Reykjavik, about 70 km (44 miles) from the South Coast and about 30 km (18 miles) from the Golden Circle. You can also find all necessary service in Selfoss.
1. The Golden Circle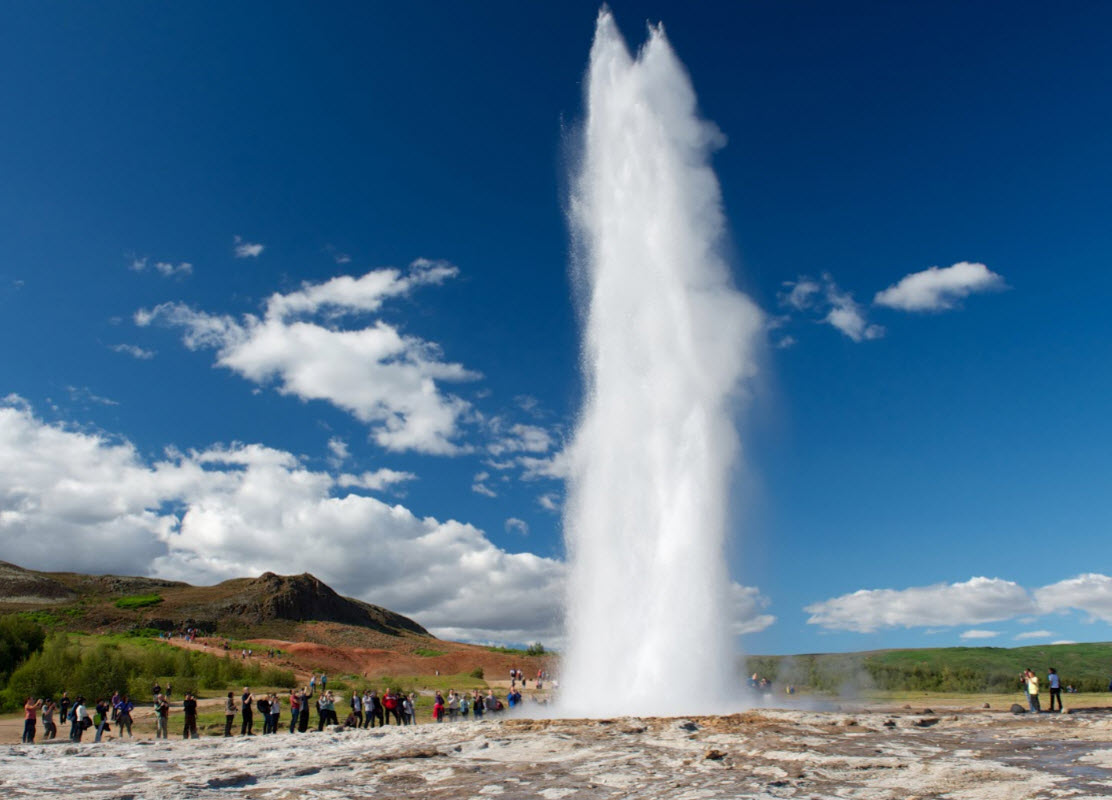 Located only about 30 km (18 miles) from Selfoss is one of the most popular routes in Iceland, the Golden Circle. Visit the magnificent Gullfoss Waterfall, see erupting geysers and hot springs and experience the world's oldest parliament, Alþingi at Þingvellir National Park, also where the tectonic plates are drifting apart.
It's easy to rent a car and drive the Golden Circle yourself. For those who are not comfortable driving you can also book a Golden Circle Tour, both offered as a group tour or a private tour. While travelling the Golden Circle you also have the opportunity to participate in some exciting activities, including snowmobiling, ATV, horse riding, snorkeling or diving.
Check out our wide range of Golden Circle Tours!
2. Selfoss Swimming Pool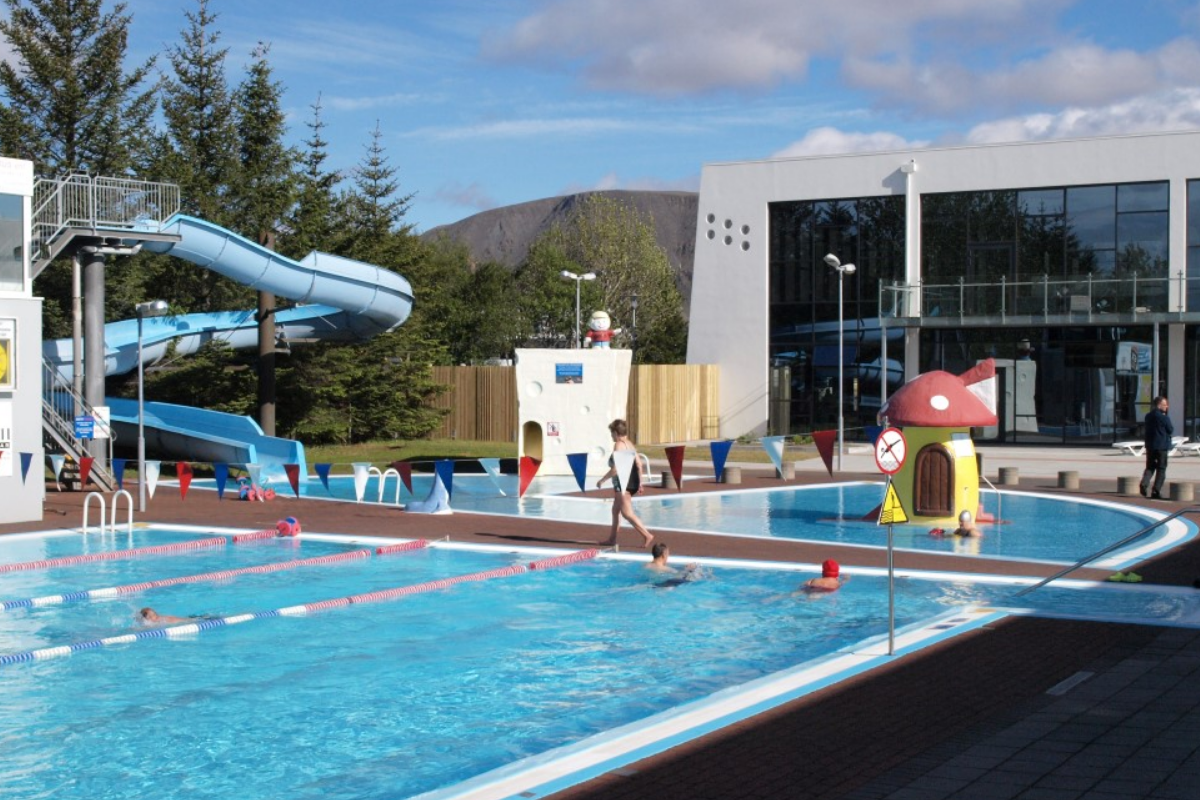 You can find a geothermally heated swimming pool in almost every town in Iceland, including Selfoss. The swimming pool is located a short walk from the center of Selfoss and offers outdoor swimming pool, kids pool with water slides, hot tubs, sauna and a gym.
If you have not been to a swimming pool before in Iceland you should check out our blog about the Best Swimming Pools in Iceland, it offers great information including the rules of the swimming pools.
3. Pylsuvagninn Selfossi - The Hot Dog Stand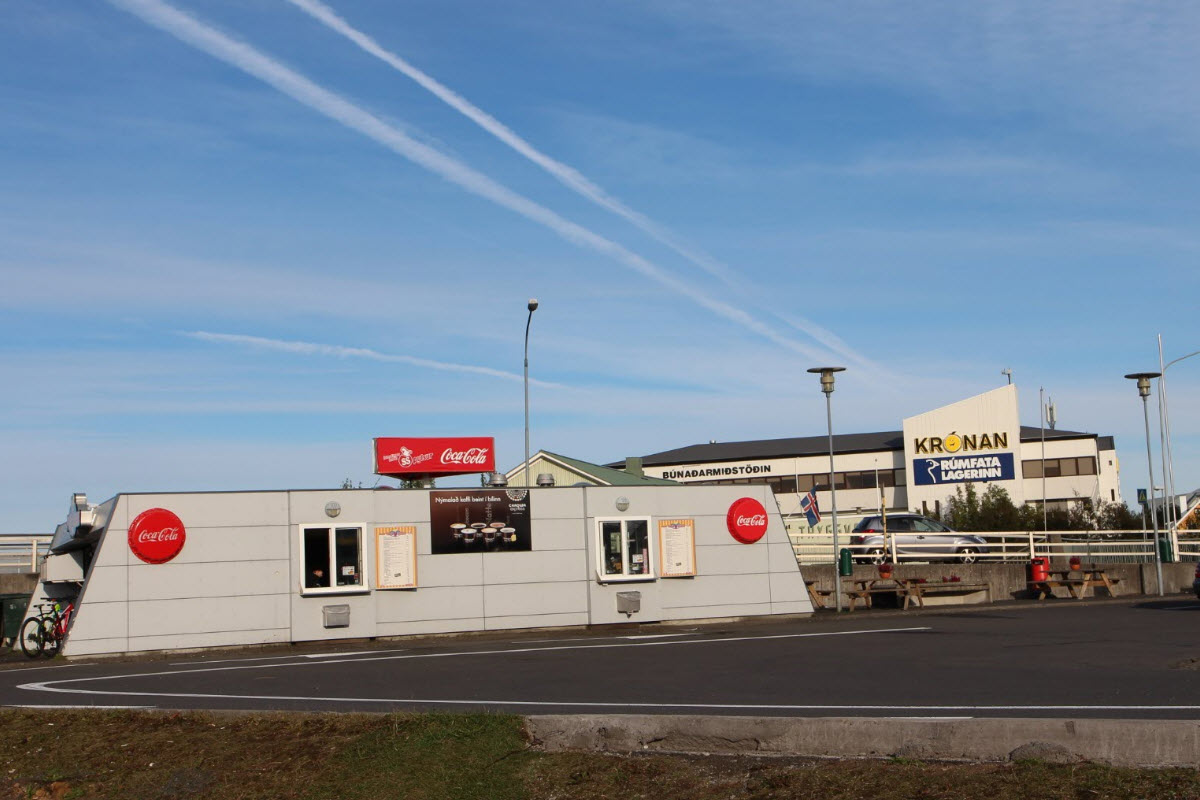 If you are visiting Iceland you have to try the traditional Icelandic Hot Dog. It's made mostly from Icelandic lamb but also pork and beef and it's usually served in a warm bun with white raw onion, crispy fried onion, sweet brown mustard, ketchup and remúlaði.
Pylsuvagninn Selfossi is one of the best Hot Dog stands in Iceland. The Hot Dog stand has been operating since the year 1984 and is located by the Ölfusá river bridge. For those who are not ready for the Hot Dog they also serve hamburgers, sandwiches and more.
For more information about the Icelandic Hot Dog and Hot Dog stands around Iceland, check out our blog about The Best Hot Dog Stands in Iceland.
4. The South Coast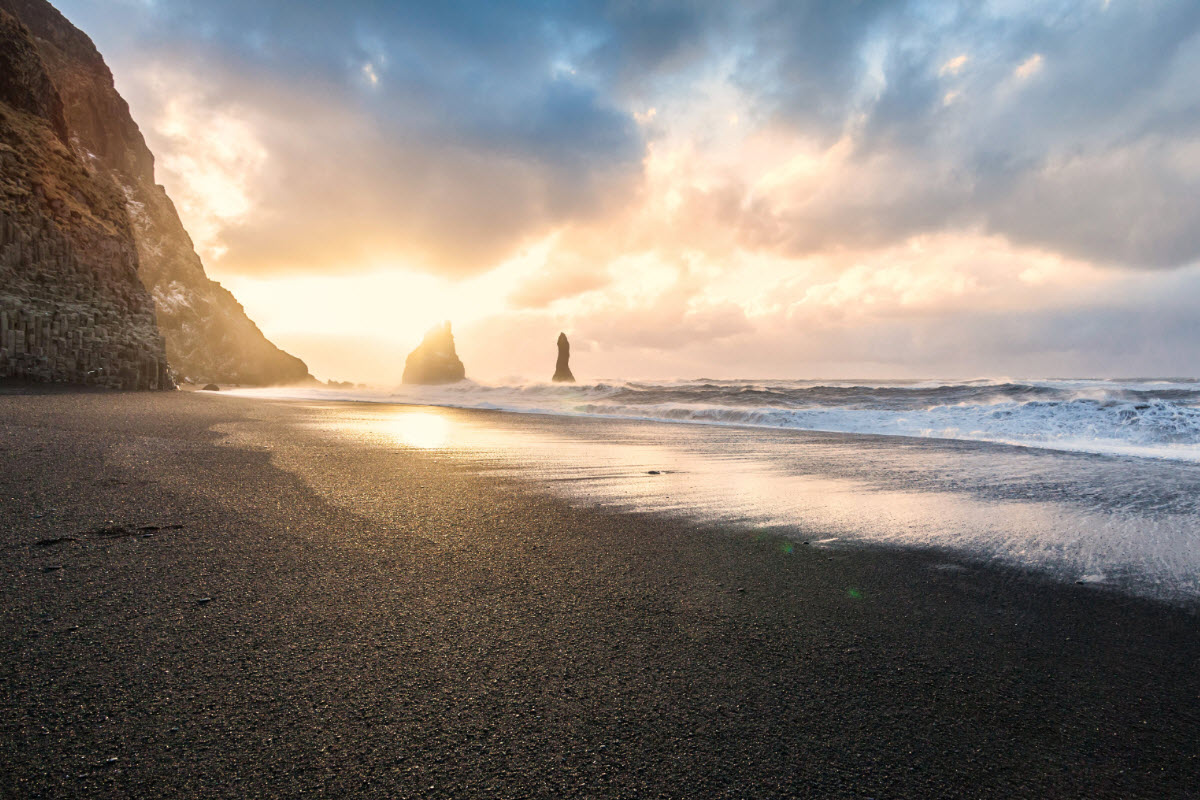 The South Coast of Iceland is exceptionally beautiful where you can explore magnificent waterfalls, glaciers, mountains, canyons, black sand beaches, volcanoes, glacier lagoons and much more. Selfoss is the perfect gateway to the South Coast as it is located only about 70 km (44 miles) away. You can rent a car and drive yourself or book a guided tour.
Check out our blog about Top 10 places on the South Coast of Iceland, we also offer wide range of South Coast Tours!
5. Eyrarbakki Village
Eyrarbakki is a former fishing village and famous for its old buildings. This small town is located only about 15 minutes drive from Selfoss. There are only about 500 people who live in Eyrarbakki and when you arrive in the town it's like stepping into a museum with old preserved houses. The oldest building in the village, Húsið (The House), is a Danish kit home dating from 1765 and is the oldest preserved timber dwelling house in Iceland.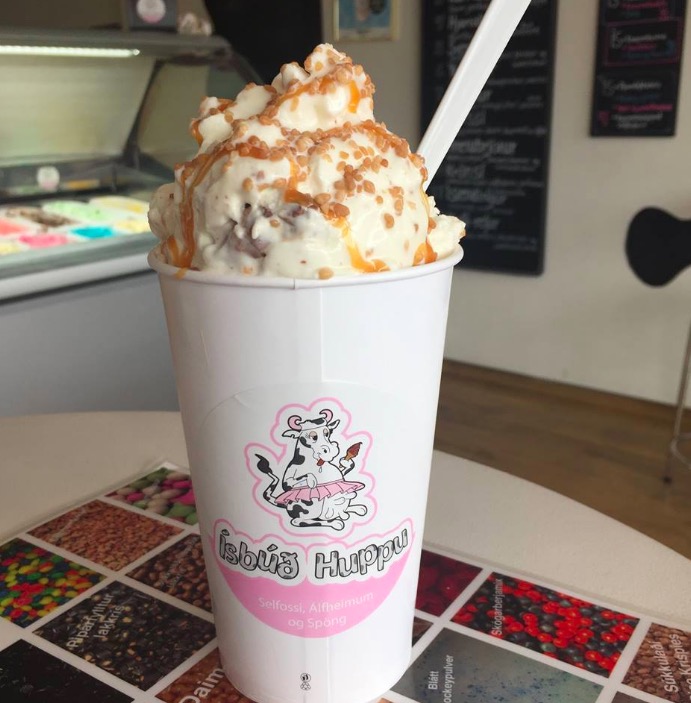 It's always time to have Ice Cream in Iceland, no matter what time of year it is. Huppa is a popular Ice Cream shop located in the center of Selfoss where you can have all kinds of Ice Cream including the famous Bragðarefur.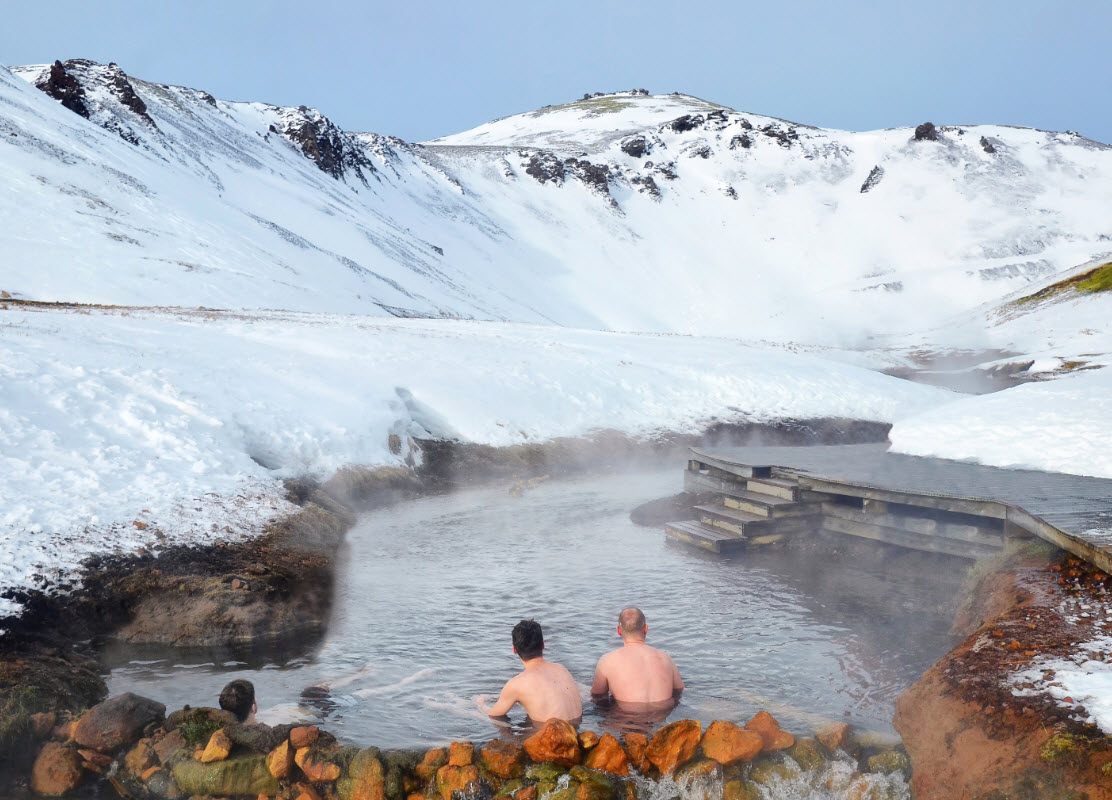 Reykjadalur or the Steam Valley is located in the town Hveragerði, about 10 minute drive from Selfoss. Reykjadalur is a geothermal area where you can find many hot springs and mud pools. There is a river with hot water that runs down the valley and is popular for bathing all year round. The hike to the first hot pool in the river is fairly easy and takes about 40-70 minutes (3 km). The Valley is accessible all year round but during winter time it sometimes snows in the mountains so the hike can be difficult but the river is still warm.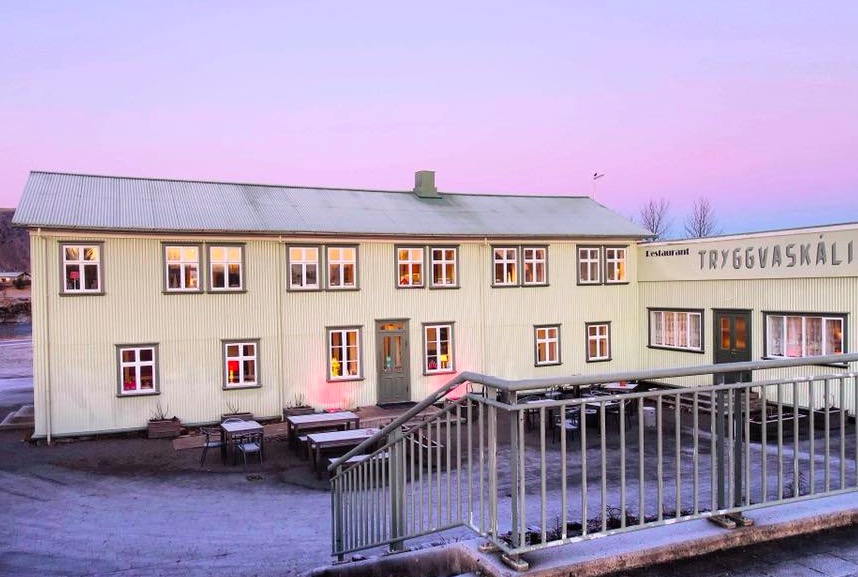 Tryggvaskáli is the oldest and most famous house in Selfoss, built in 1890. Located in the house is an exceptionally beautiful restaurant that emphasizes on quality cooking and local ingredients. Experience fine dining with romantic feeling, in a unique house with a beautiful view of Ölfusá River.
9. Northern Lights Hunt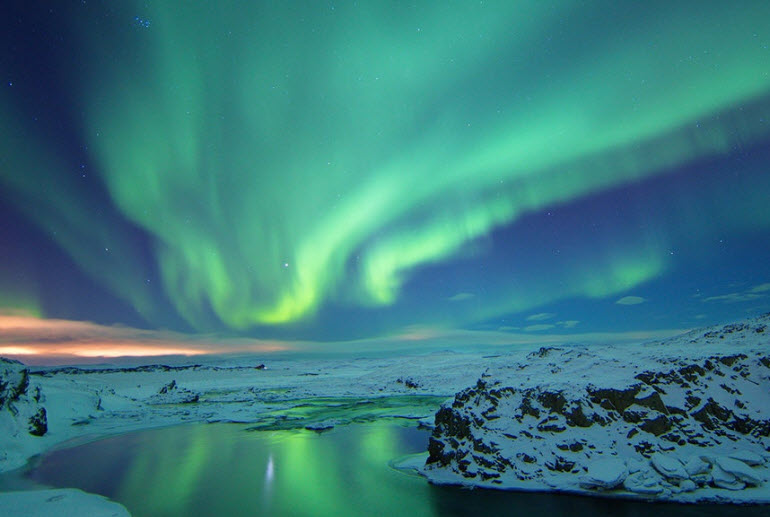 If you are visiting Iceland during winter you are probably hoping to witness the Northern Lights (the Aurora Borealis). The Northern Lights are visible for about eight months in Iceland from September to mid-April, but only when it's dark and the sky is clear. From Selfoss you can go on a Northern Lights Hunt, for the best chance to see them we recommend booking a Northern Light Tour.
Check out our blog about Northern Lights Hunt in Iceland or our wide range of Northern Lights Tours.
10. Go on an Adventure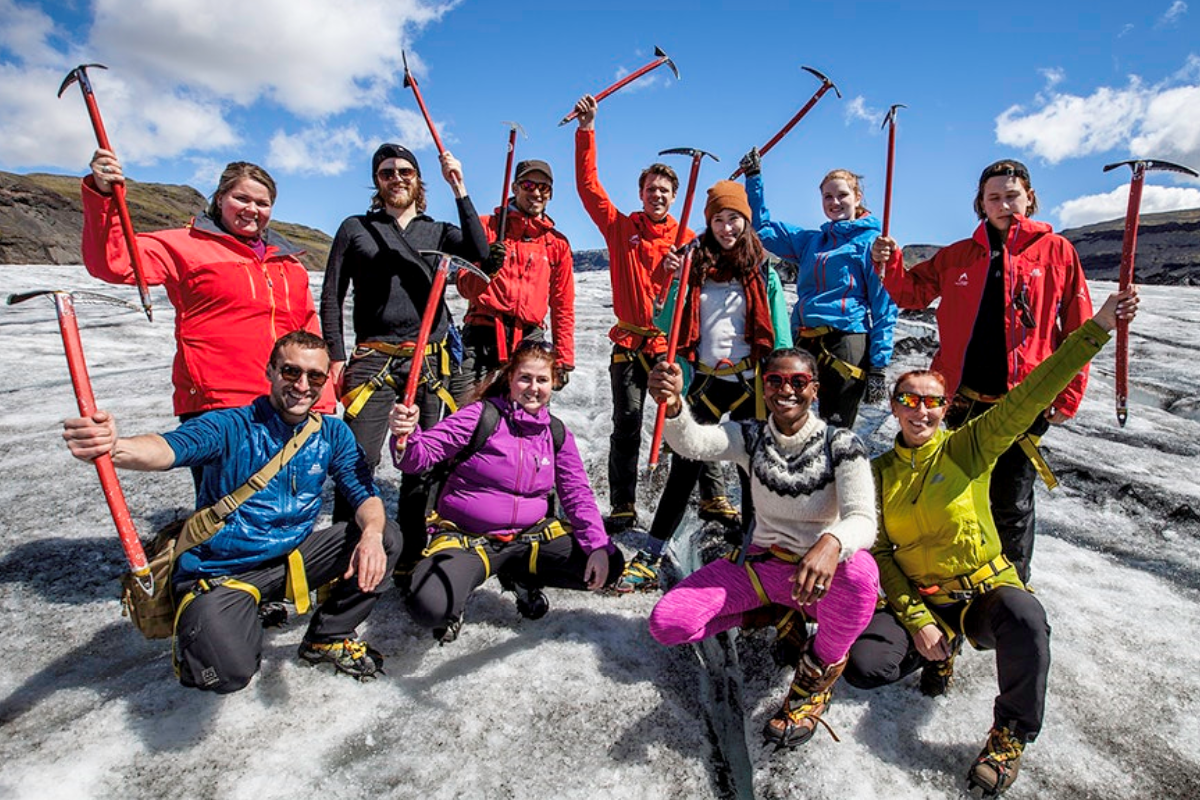 The area around Selfoss is a natural playground, located close to the main attractions in South Iceland, where there is no shortage of activities and natural wonders all around you. There are plenty of professional tourist companies around Selfoss offering great variety of tours and adventures, including snowmobile tours, ATV tours, Glacier tours, Horse Riding tours and much more.
Check out our wide range of tours in South Iceland!