Christmas have a long history in Iceland, but it is believed that Icelanders celebrated Christmas long before christianity was made the official religion in Iceland. Back in the days the winter in Iceland was usually very long and cold especially when there were only few hours of daylight each day. So in the beginning the holiday revolved around celebrating the winter solstice usually around December 20th-23rd, but they mark the end of the darkest days of the winter in Iceland. With the adoption of christianity in Iceland the Christmas became associated with the birth of Jesus Christ and they still are today. Many Icelanders are still very happy when they can light up the dark with Christmas lights as it brings joy to both old and young during these dark days.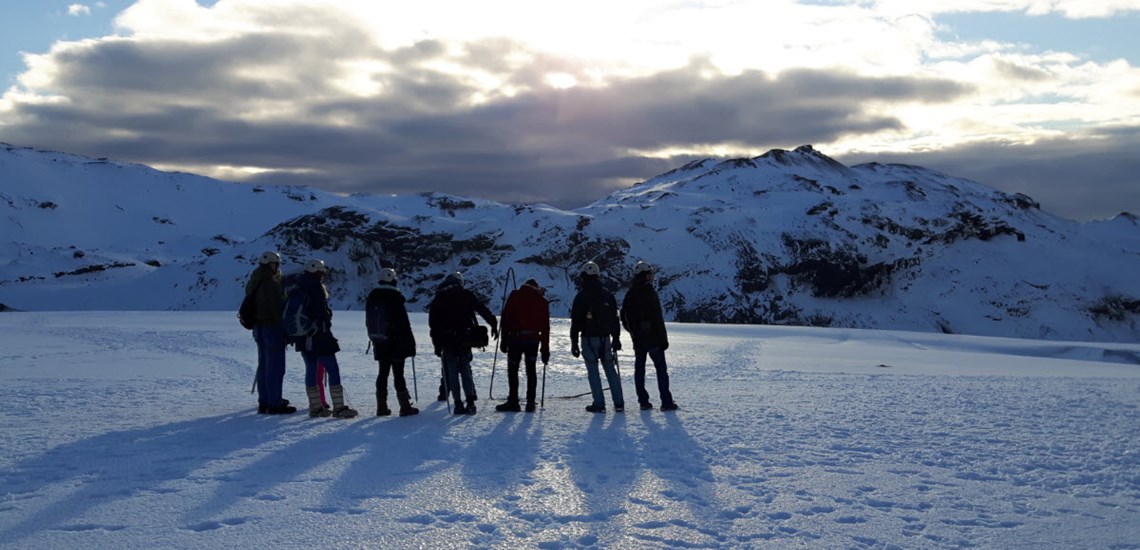 Christmas in Icelandic is Jól, but it is an Norse word and similar to the word Yule. The Icelandic Christmas are celebrated for 13 days, they begin on December 24th and end on January 6th. Christmas preparation begins a few weeks before Christmas for most people, for many it is a tradition to begin around the Advent light that begins on the fourth Sunday before Christmas. Many people create and decorate a special Advent wreath that contains four candles and then one candle is lit for each Sunday of the Advent. There is a lot to take care of before Christmas, including decoration both inside and outside, write Christmas cards, buy Christmas gifts, clean everything and buy Christmas tree and food.
What to do in Iceland during Christmas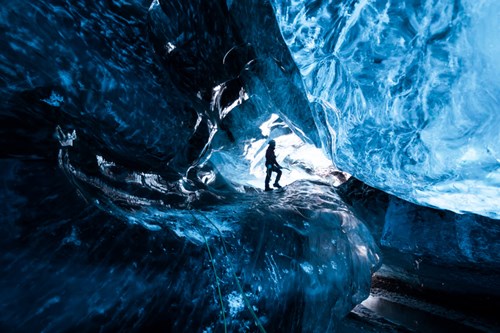 Even though this is the darkest time in Iceland the whole country is lid up with Christmas lights and decoration everywhere. Usually there is snow during the holidays in Iceland and with the Northern Lights dancing in the sky it feels like a winter wonderland.
It is usually easy to get around the country during the winter so you can take a road trip to the country side and visit some of the best sights of Iceland. A short trip from Reykjavik to Snæfellsnes peninsula in the West or to the South coast is something we recommend. If you want to drive on your own make sure to rent a 4X4 vehicle with good winter tires as the weather can be extremely unpredictable. If you are not comfortable driving on your own there are many bus day tours available during the winter.  
Many exciting winter tours are offered in December, including snowmobile tours, glacier walk, ice cave tours and more.
There is a lot going on in Reykjavík in December and we recommend checking out:
The many Christmas concerts held at Harpa concert hall
Go ice skating at Ingólfstorg
Stroll down Laugavegur and check out the shops, cafés and restaurants
Try the traditional Icelandic food at a Christmas buffet
Visit the Árbæjarsafn museum
Walk around the Reykjavik botanic garden
Check out a Christmas market
Go on a Christmas tour
Visit the Blue Lagoon
If you are planning on staying in Reykjavík then check out the 2017 opening hours here and for the Christmas buffet we recommend reserving a table in advance.
If you need more information or want us to plan your vacation don't hesitate to contact us - [email protected]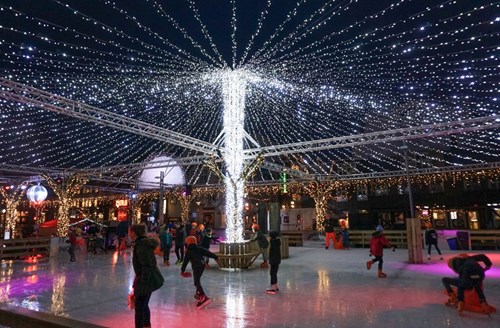 Baking goodies
Baking is a big part of the Christmas festival in Iceland and many people bake all kinds of goodies for Christmas. Few of the most popular cookies that Icelanders like to bake are called Sörur, an almond macaroon cookies filled with chocolate cream, Lakkrístoppar a liquorice and chocolate cookies and gingerbread cookies. Families also sometimes come together and decorate a gingerbread house. Many bakeries and restaurants offer these goodies in December and we recommend to have a taste. Another tradition is to make so-called Laufabrauð, a very thin bread that looks like a pancake, decorated with all kinds of patterns.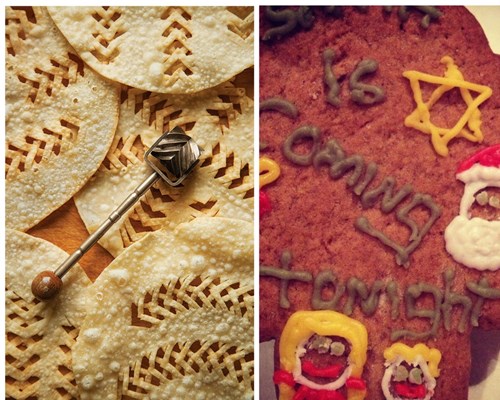 Christmas buffet
There are all kinds of Christmas buffets available throughout the holidays, were restaurants offer Iceland's main Christmas dishes. What you can usually found on the menu is Hangikjöt (Smoked Lamb), Hamborgarahryggur (Ham), Rjúpa (Ptarmigan) or Hreindýr (Reindeer), served with all kinds of side dishes, including potatoes, peas, beans, gravy, jam and salad.
The Christmas buffets in Reykjavík are very popular so we recommend reserving a table in advance.
Shopping
Shopping is also a big part of the Christmas preparations in Iceland, people often start shopping a few weeks before Christmas while others wait until the last minute to finish their shopping list. In October and November the stores often offer a variety of discounts that many people like to make use of. Not that long ago shops in Iceland also began to celebrate the American tradition Black Friday and Cyber Monday offering extra discounts. In December it is very nice to stroll down the streets downtown and check out the shops, the decorations and enjoy good food.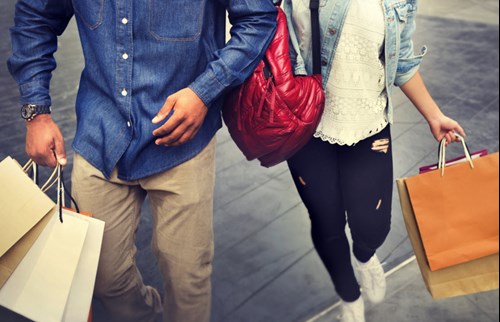 St. Þorlákur's Mass - Þorláksmessa
Þorláksmessa or St. Þorlákur's Mass is held the day before Christmas on December 23rd, but the day is named after Þorlákur Þórhallsson, a priest in Iceland in the 12th century. On Þorláksmessa it is a tradition for many in Iceland to eat Skata, it is a fish that tastes more like a shark. Not everyone likes this tradition, but it comes with a very strong smell so better not get in the fancy clothes before entering a house where they have been cooking Skata.
Þorláksmessa is also one of the biggest shopping day in Iceland, most of the shops are open until midnight. It is a tradition for many people to have at least one gift left to buy on Þorláksmessa and spend the afternoon shopping with the family.
Aðfangadagur - 24th of December
December 24th is called Aðfangadagur in Iceland but that is when the Christmas officially begin. It is a traditions that families have lunch together and eat a special rice pudding where they put one almond in the pot before serving it on the plates. The one who gets the almond on his plate gets a gift.
At 6 PM when the bells of the Lutheran Cathedral in Reykjavík ring, most people have dressed up and begin to wish each other merry Christmas, some people go to church while others stay home. The family spends the rest of the evening together eating good food, opening presents, play cards, reading books or just relaxing and enjoying the time together.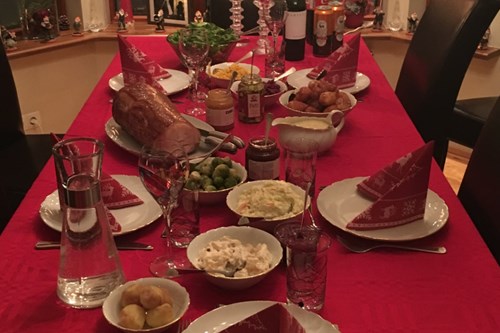 Christmas day and the second day of Christmas
On Christmas day most people sleep in and relax home with the family, eat more good food and in the afternoon people go to big family gatherings. It is popular to serve an Icelandic dish on Christmas day called Hangikjöt, a smoked lamb that is quite salty with a strong flavour. It is usually served with a potato sauce called Uppstúfur, Laufabrauð and a Christmas ale or Jólaöl.
Second day of Christmas is similar to Christmas day where people continues to get together with family and friends and enjoy the holiday. Many (especially the young folks) like to go out in the evening and meet friends and have a drink. Even though it is still a holiday some shops and restaurants are open on second day of Christmas.
The Yule Lads, Grýla and the Christmas Cat
Iceland has 13 Santa Clauses or Yule Lads and they are very popular especially among the children. The Yule Lads live in the highlands of Iceland, together with their mother Grýla, their father Leppalúði and the Christmas Cat.
Grýla is an unhappy, nasty troll who most children in Iceland are afraid of and that is because she likes to eat children that do not behave. She often sends her husband Leppalúði, who usually does everything she tells him to do, to pick up children who have been behaving badly and then she cooks them in a big pot. The Christmas cat is a big black cat that comes to town right before Christmas and eats children who do not get new clothes before Christmas.
In the old days the Yule Lads where mean and the children were afraid of them. Today they still like to tease sometimes but they are also very friendly and fun and the children can't wait for them to arrive.
They arrive one by one to town and everyone has their own name that describes their character. The first one is called Stekkjastaur (Sheepfold Stick), he arrives on December 12th and that is when the children put their shoe in the window, hoping that they will stop by during the night and leave them a present in the shoe. If the children are naughty they can expect to get a rotten potato in the shoe! The next one is Giljagaur (Gilly Oaf), then Stúfur (Shorty), Þvörusleikir (Spoon-licker), Pottasleikir (Pot-licker), Askasleikir (Bowl-licker), Hurðaskellir (Door-slammer), Skyrgámur (Skyr-glutton), Bjúgnakrækir (Sausage-pilfer), Gluggagægir (Window-peeper), Gáttaþefur (Sniffer), Ketkrókur (Meat-hook) and Kertasníkir (Candle-beggar).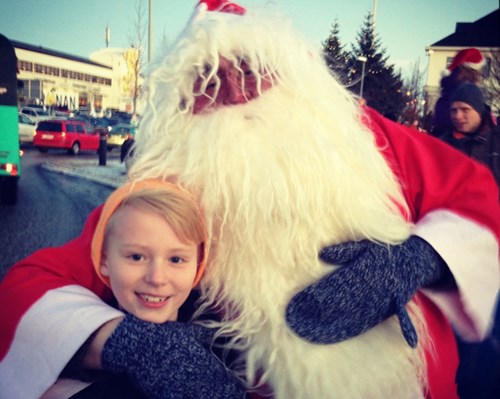 The last day of Christmas - Þrettándinn
The last day of Christmas in Iceland is called þrettándinn or the 13th day. Everything is of course already back to normal and people go to work and kids to school this day but in the afternoon families usually come together and have a nice dinner. After enjoying the family dinner there is usually a bonfire in most towns around the country and a firework show where people say goodbye to Christmas.