Selfoss Town Iceland | Guide to accommodation and what to see and do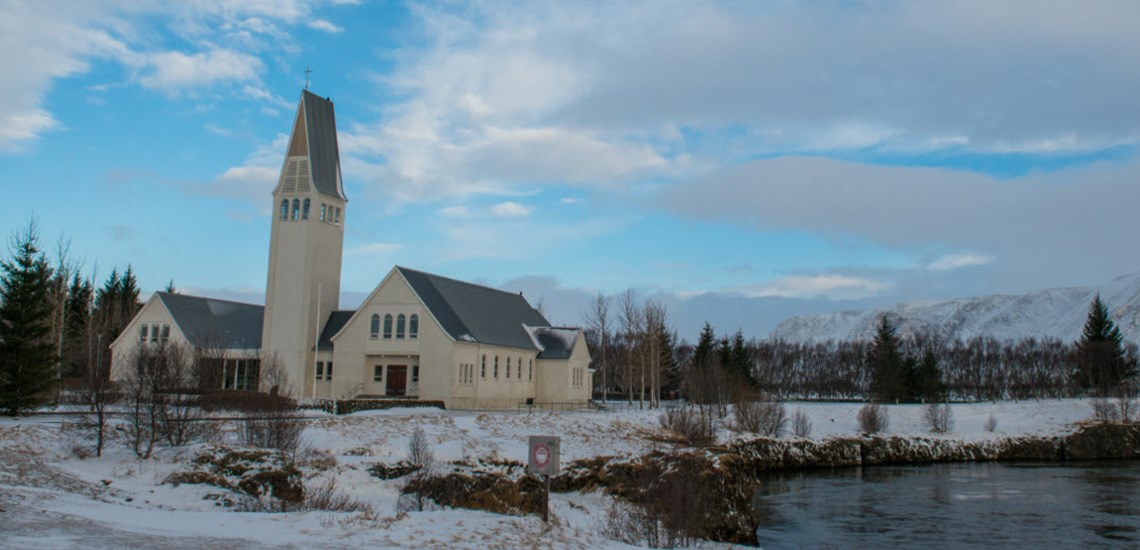 Selfoss is the largest town in South Iceland with population of about 7.000 people. The town is part of the municipality Árborg, along with the historical town Eyrarbakki as well as Stokkseyri and Sandvíkurhreppur. Selfoss is the main service center of trade and industry in South Iceland and offers great variety of accommodations, restaurants, coffeehouses and bars. There is also a good outdoor swimming pool in Selfoss with water slides and hot tubs. You can find all necessary service there, including supermarkets, post office, gas station, bank and a camping site.
Ölfusá River and Ölfusá Bridge
If you are planning on traveling in the South of Iceland, Selfoss is the perfect place to stay as it offers great variety of accommodation and it's located close to the best attractions in the South, like the Golden Circle or the South Coast. Selfoss is located only about 50 km (31 miles) away from Reykjavik, about 70 km (44 miles) from the South Coast and about 30 km (18 miles) from the Golden Circle.
Where to stay in Selfoss
As mentioned above there are a number of accommodation options in Selfoss so everyone should be able to find to suit their taste. There are many guesthouses in Selfoss as well as hotel, hostels, apartment hotels and camping site. We recommend these accommodation; Bella Apartments & Rooms, Selfoss Hostel, Selfoss Apartments, Thoristun Apartments and Hotel Selfoss. They are all located in downtown Selfoss close to the main service.
Hotel Selfoss is located in downtown Selfoss in a short walking distance from the swimming pool, cafe's, restaurants and supermarkets. The Hotel is situated on the banks of the water-most river in Iceland, Ölfusá. From the Hotel restaurant you get a great view over the river and mountain Ingólfsfjall. The hotel is a four star hotel and offers 139 rooms, a spa, conference rooms.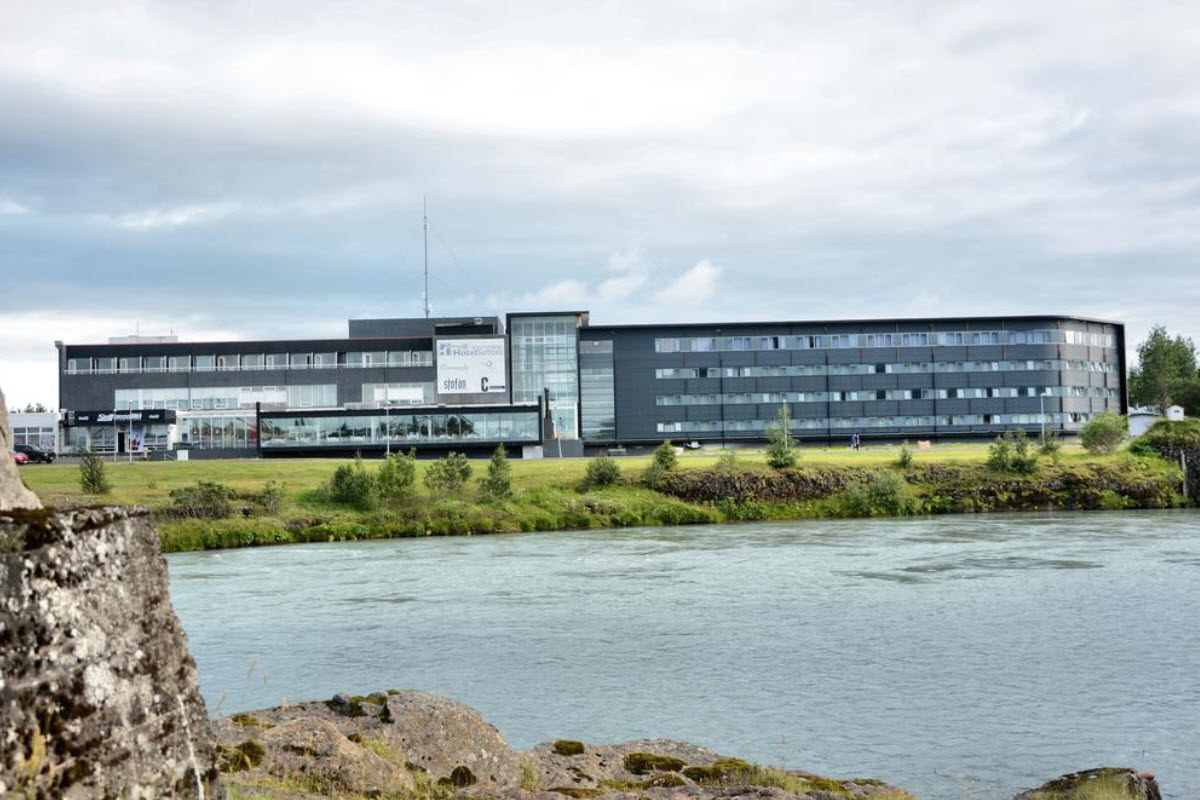 Must do in & around Selfoss
The area around Selfoss is a natural playground, located close to the main attractions in South Iceland, where there is no shortage of activities and natural wonders all around you.
The Golden Circle is probably the most popular route in Iceland and located only about 30 km (18 miles) from Selfoss. The Golden Circle includes Þingvellir National Park, Gullfoss Waterfall and Geysir Hot Spring. It's something you should not miss. If you have more time we also recommend checking out these places: Faxi Waterfall, Brúarfoss Waterfall, Laugarvatn Fontana, The Secret Lagoon in Flúðir and Kerið Crater. You can include some exciting activities to your trip, like snowmobiling, ATV, Diving, Snorkeling or Caving.
The South Coast is located only about 70 km (44 miles) from Selfoss but the drive all the way to Vík is about 129 km (80 miles) and to Jökulsárlón glacier lagoon it's about 321 km (200 miles). There is so much to see on the South coast so we recommend to give yourself some time for the trip and plan ahead. Read our blog about our Top 10 Places on the South Coast. There are endless options of activities on the South Coast, including Snowmobiling, Glacier Hiking, Ice Climbing, Ice Caving, ATV or Horse riding.
Flói Nature Reserve is situated on the great Þjórsá lava plain, which formed around 8,700 years ago and is the perfect place for bird enthusiasts. Approximately 70 species of birds have been recorded in the Reserve and 25 species breed regularly. The area is located about 20 minutes from Selfoss and is accessible by car from the main road between Eyrarbakki and Þorlákshöfn. Read more about Flói Nature Reserve here and more about bird watching here. It is very important to informed about bird-watching rules before visiting the area to minimize interference with the nature and disruption of nature.
Eyrarbakki is a small fishing village located only about 15 minutes drive from Selfoss. The village is very small but beautiful, it's like a museum with preserved houses from the period 1890-1920 and coming there is like going back in time. A place worth visiting especially for those interested in history of Iceland or old architecture.
Eyrarbakki village
Stokkseyri is a small town located only about 15 minutes from Selfoss and 10 minutes from Eyrarbakki. You can find variety of activities in Stokkseyri, the town offers an outdoor swimming pool and it's possible to go Kayaking through the broad water area west of Stokkseyri. The coastline in Stokkseyri was created in the Þjórsárhraun lava flow from Ice age and is known for its beauty, breaking waves and birdlife.
If you have a down time in Selfoss we recommend a walk along the river Ölfusá or visit the Swimming pool that offers outdoor swimming pool, kids pool with slides, hot tubs and a sauna. Also you can't leave Selfoss without visiting Pylsuvagninn (The Hot Dog Stand) located by the Ölfusá bridge, where you can try the traditional Icelandic Hot Dog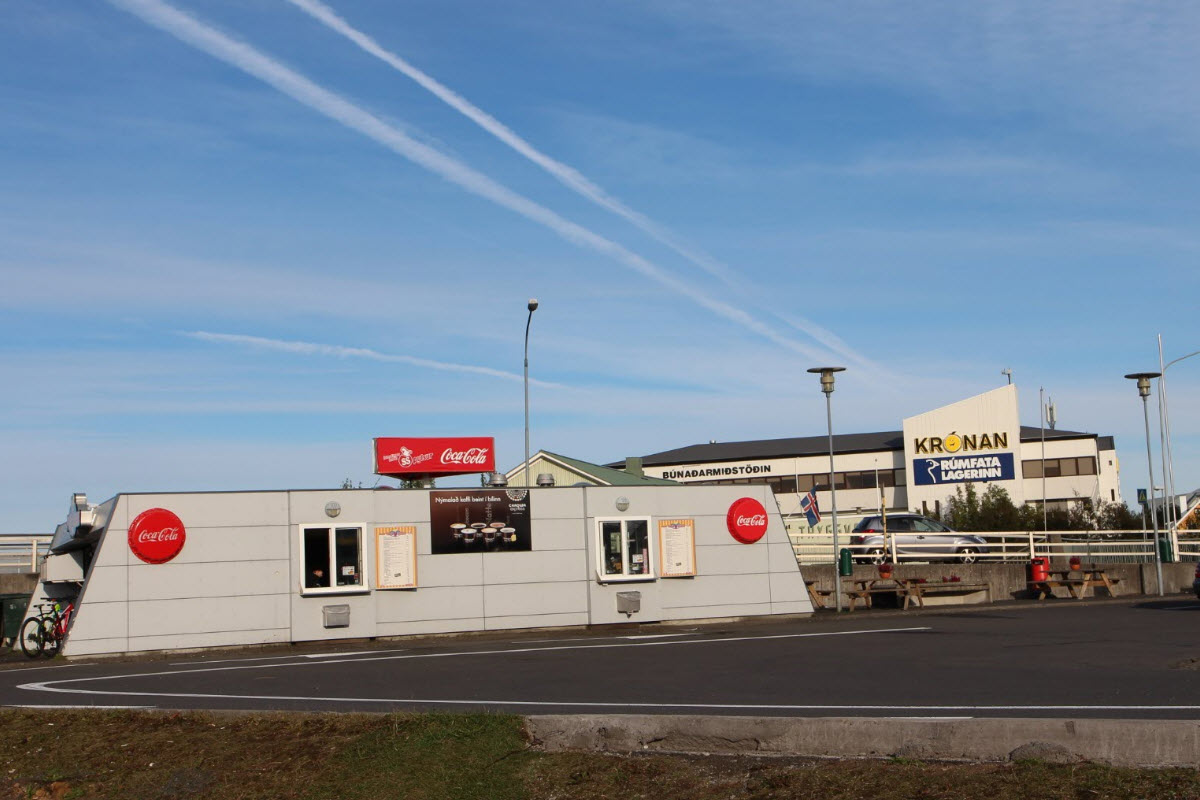 Pylsuvagninn Selfossi - The Hot dog Stand in Selfoss