What to do in Iceland in December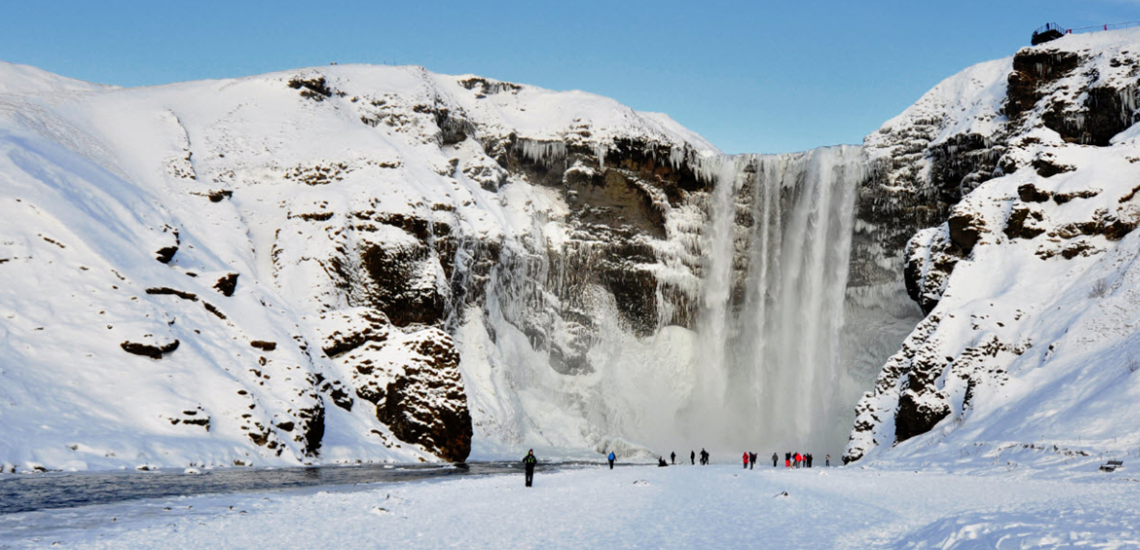 December is one of Iceland's coldest and darkest months, but at the same time it's one of the most beautiful months of the year in Iceland. Usually there is snow piling down around the country and Christmas decorations light up the darkness everywhere you look. Because we have very limited daylight in December, it's also one of the best months to witness the magical Northern Lights (aurora borealis). For many Icelanders this is their favorite month of the year, what is more cozy than to wrap yourself in warm clothes, light candles and enjoy a hot coffee or chocolate on a cold winter night.
Weather in Iceland in December
We still thing it's important to keep few things in mind when travelling in Iceland during the winter so you can enjoy your vacation and stay as safe as possible. The main things are to be aware of the weather changes.
As mentioned above December in Iceland is the darkest month of the year and the average sunshine is only 12 hours. December is also cold with average temperature of -0,2°C (31,6°F) and the average precipitation is 79 mm. You need to be prepared for all kinds of weather in December, but if you bring the right winter gear with you the weather shouldn't be a problem.
If you plan on visiting the countryside outside of Reykjavik, which we recommend! You should keep in mind that there is usually more snow outside of the capital. If you are going to rent a car and drive yourself you need to be prepared for ice or snow on the roads and sometimes blizzard or complete white out. But the good thing is that the main roads are usually well maintained and the most popular tourist destinations around Reykjavik are accessible.
If you are not comfortable driving don't worry! There are multiple tours available during the winter in Iceland.
Read more about the weather in December, driving and what to wear.
Things to do
The main roads around Iceland are still accessible in Iceland in December and it's possible to participate in many tours and activities including, glacier tours, ice cave tours or go on a Northern Lights hunt. December is also one of the best months to visit Iceland because of the Christmas season, perfect to get you into the right Christmas spirit. Here you can find a list of our favorite things to do in December.
Stroll down Laugavegur
Laugavegur is the main shopping street in Reykjavik with vast variety of boutiques, restaurants and cafés. In December the street is all lit up with christmas lights and the stores Christmas decorate their windows. This is definitely the place to be to get your Christmas vibes flowing! Stop at one of many cafés for a warm drink and then stroll down the street and if you are in the mood you can do some Christmas shopping.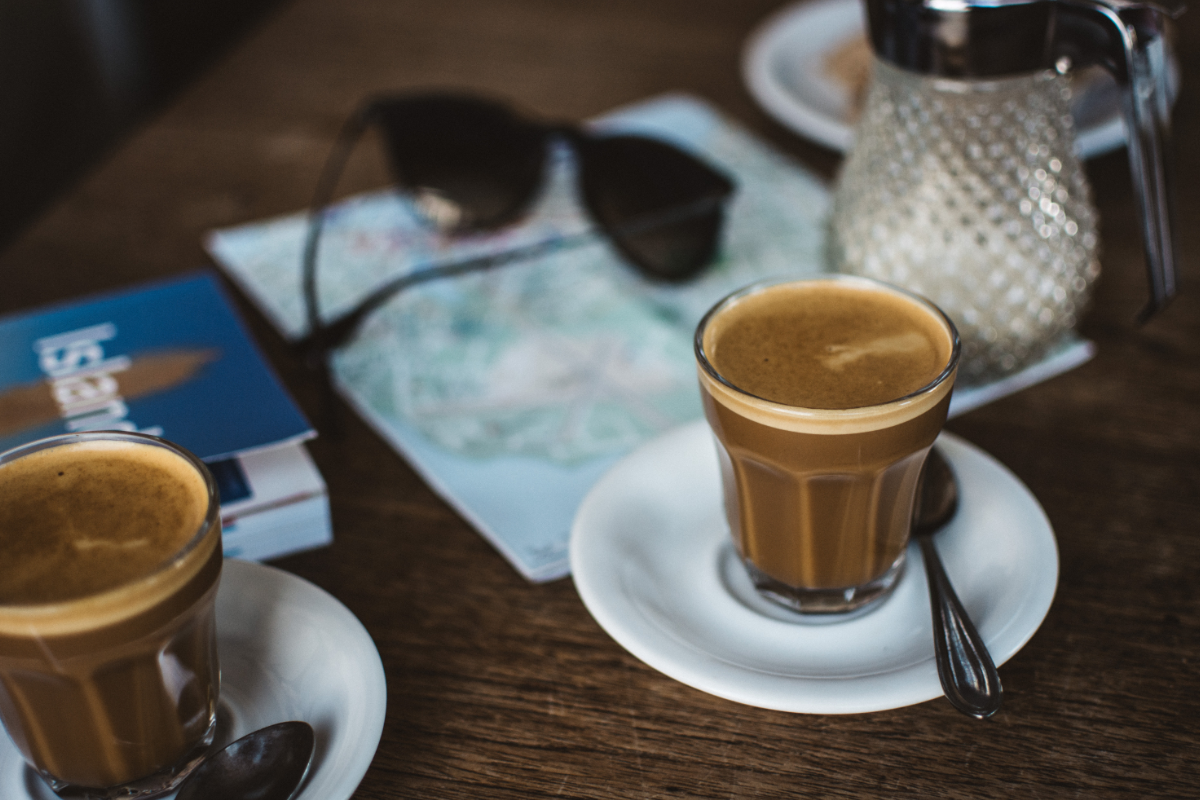 In December the famous Ingólfstorg square is changed into a Christmas Ice Skating Arena and it's located right in the Heart of Reykjavík.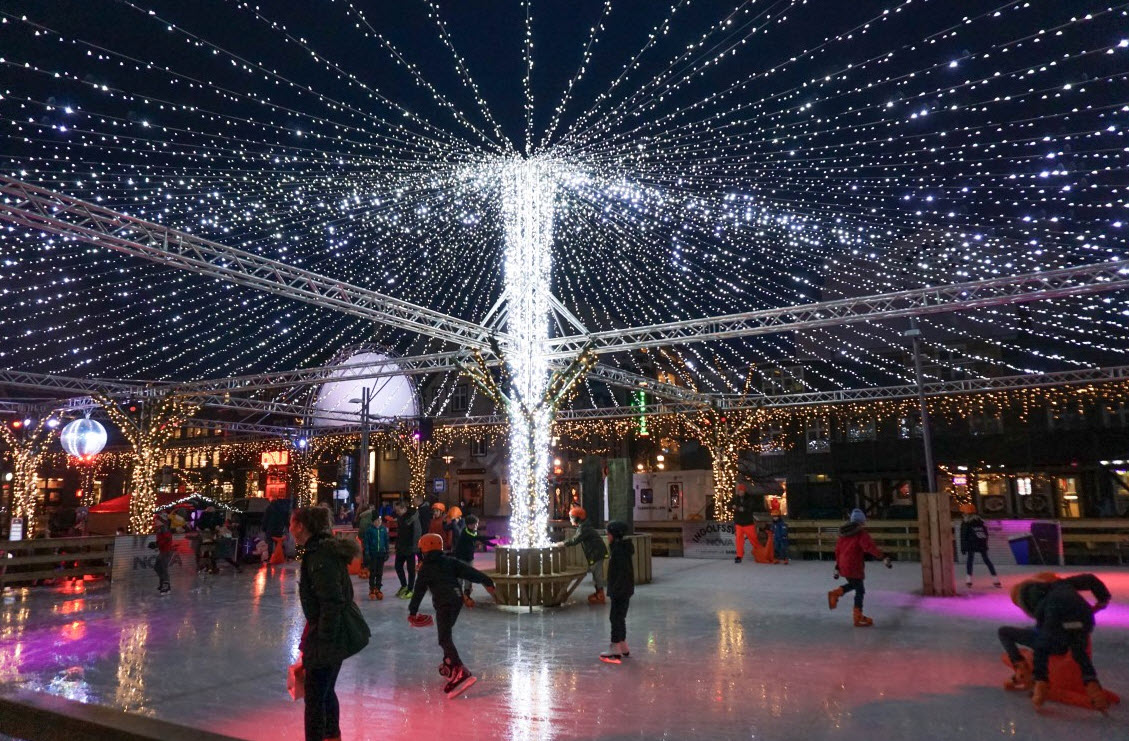 After enjoying the streets of Reykjavík stop at any of the city's great restaurants for a traditional Christmas Buffet. We recommend reserving a table in advance as the restaurants in Reykjavik are very busy in December. You can find information about restaurants and opening hours here.
Visit the famous Blue Lagoon or the local swimming pools
The Blue Lagoon is the best known spa in Iceland and no matter how the weather is, it's always nice to soak in the geothermally heated water which is rich with silica, minerals and algae. The Lagoon is very popular so book in advance!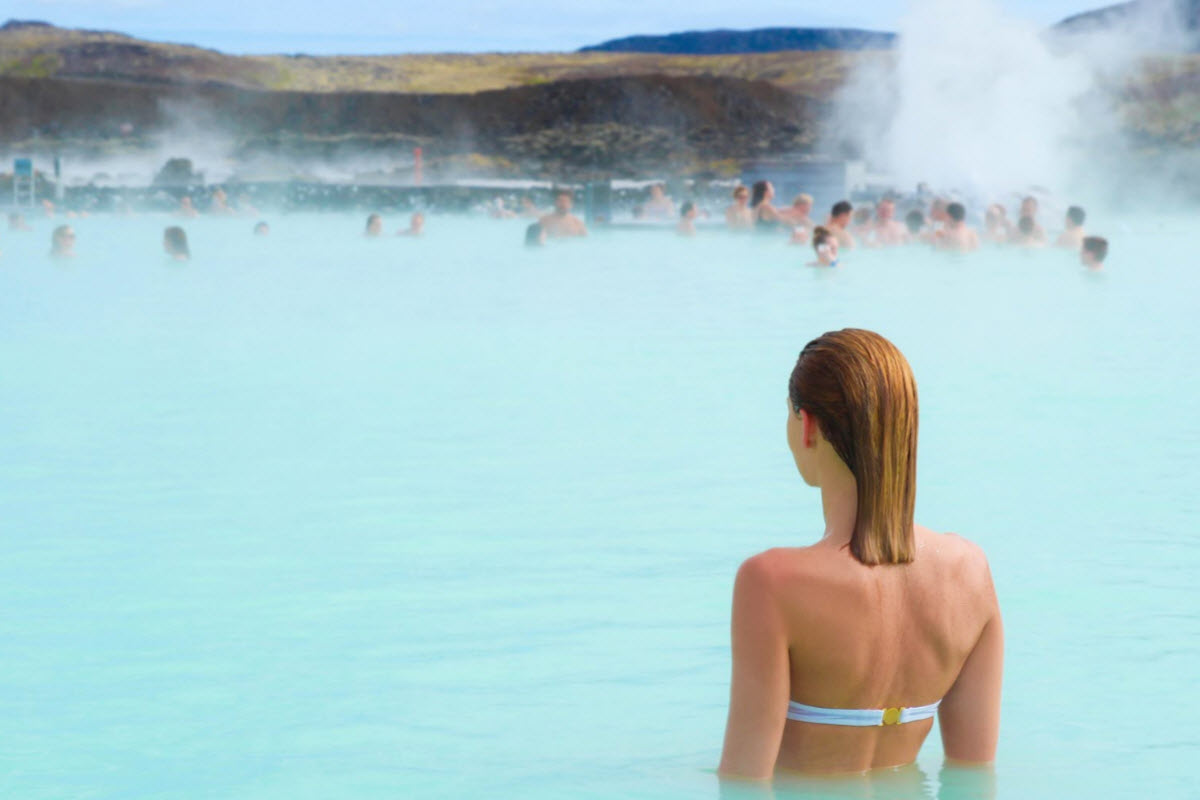 If you are looking for a different experience we recommend visiting a local swimming pool. Iceland is filled with natural geothermal water and you can find a swimming pool almost in every town and village in Iceland. Check out our blog about Best Swimming Pools Around Iceland.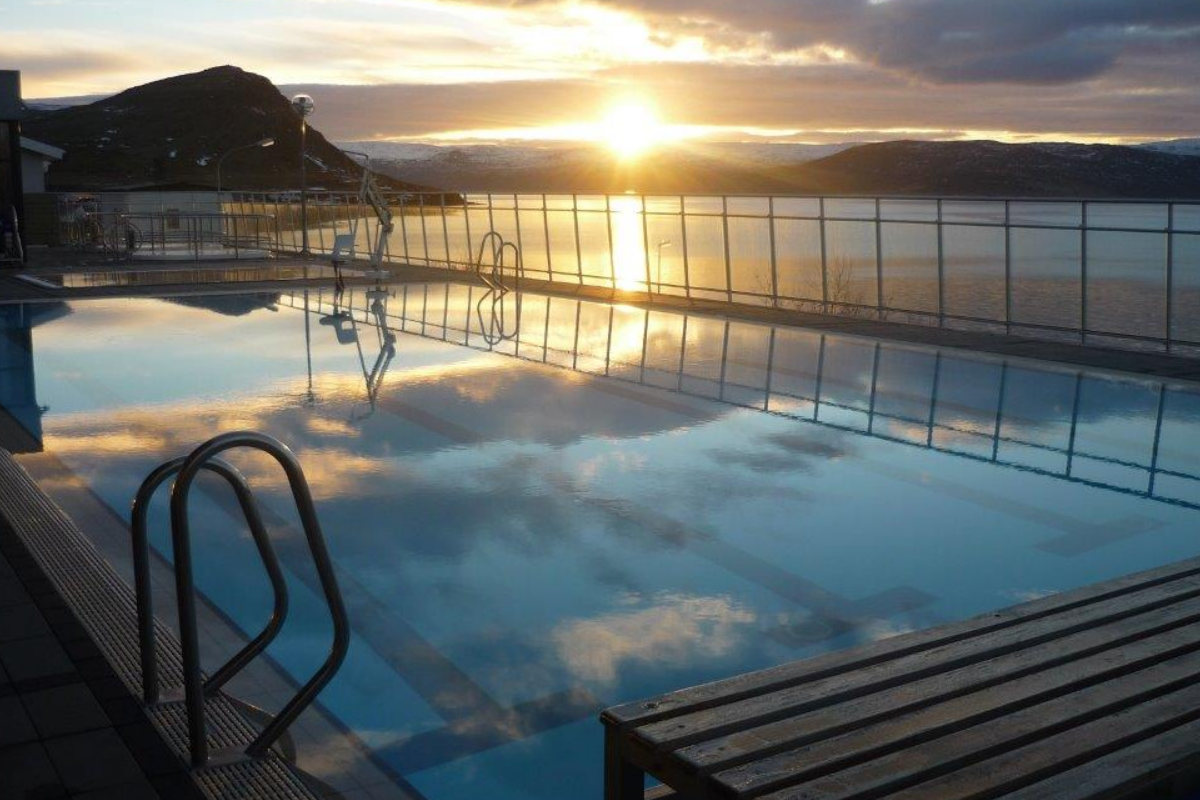 Northern Lights Hunt
December is one of the best months to see the Northern Lights (Aurora Borealis) in Iceland. There are few places on earth that offers better opportunity to experience this amazing phenomenon. There are plenty of guided northern lights tours available in December and we recommend that you book a tour for a better chance of seeing the Lights. But you can of course rent a car and go for a hunt on your own.
For everything you need to know about the Northern Lights in Iceland and to book a tour read our Northern Lights Blog.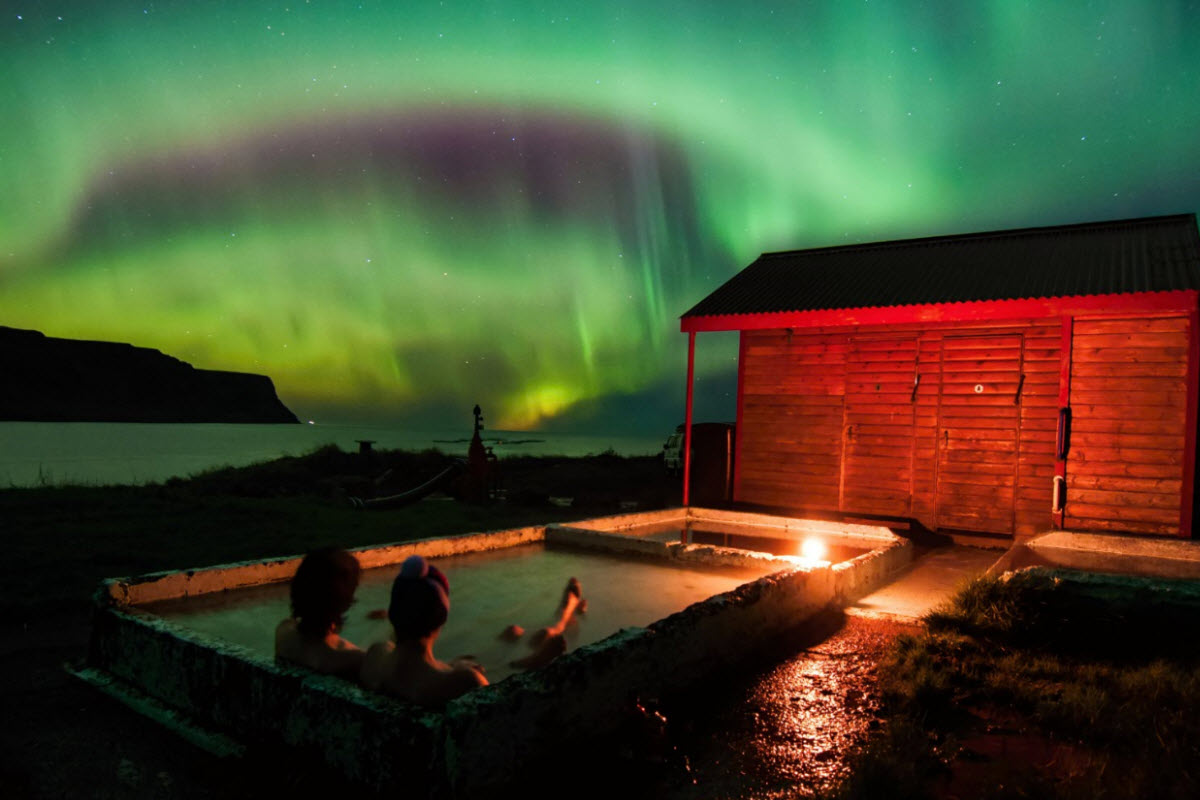 Sign up for an adventure!
In December there are so many tours and activities that you can join to make the most of your vacation. Winter activities are always popular at this time of year including, Snowmobile Tours, Glacier Hike or Ice Climbing Tours, you can also visit an Ice Cave and explore the unbelievable world inside of an ice cap.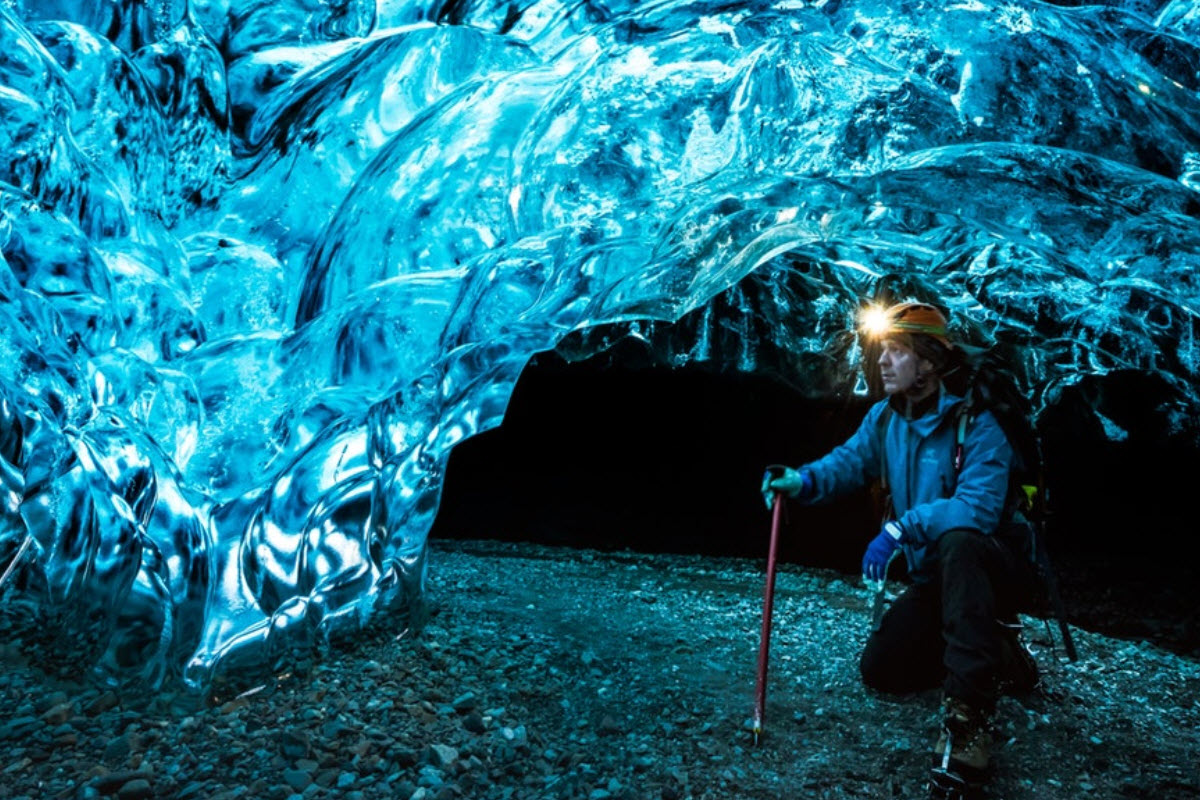 Snorkeling is another popular activity during winter and throughout the year. Try snorkeling in Silfra fissure, located in Þingvellir National Park. Silfra is the only place in the world where you can snorkel directly in a crack between two tectonic plates.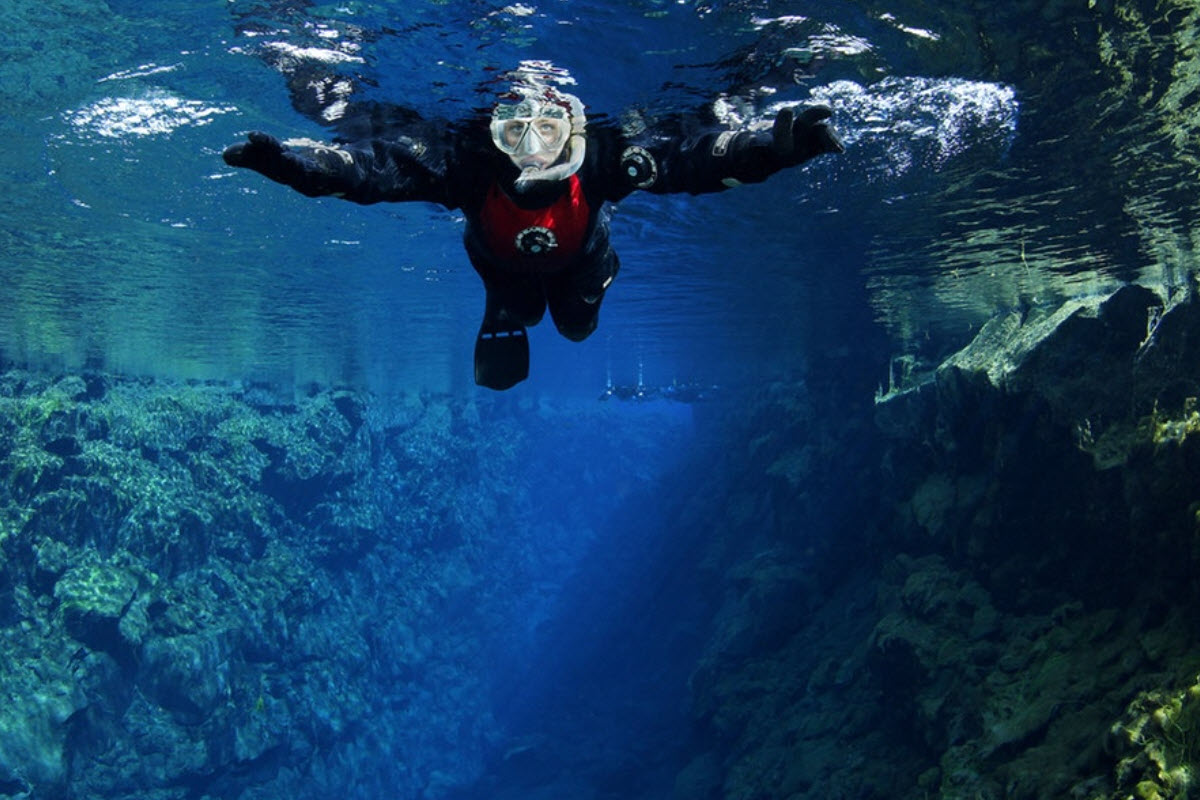 If you are interested in the wildlife of Iceland sign up for a Horseback Riding Tour or Whale Watching Tour.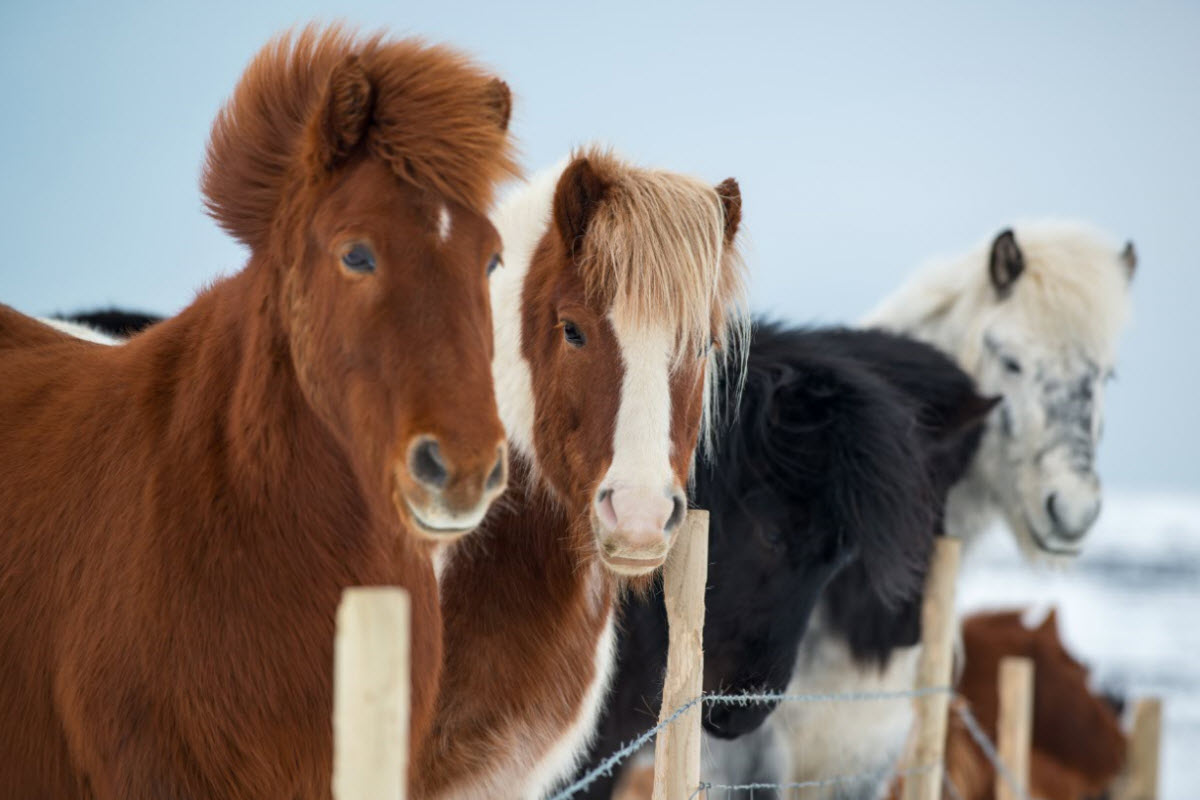 For all those who love food you need to experience Icelandic cuisine. Join the Reykjavik Food Walk and enjoy delicious food around Reykjavik.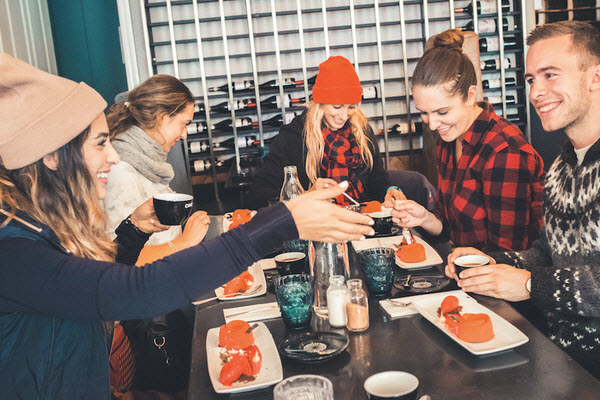 Christmas and New Years
Icelanders usually start to decorate their houses with Christmas lights in late November or beginning of December. The reason we do it so early is probably to light up the dark and bring out the joy with the Christmas lights. Christmas is a big thing in Iceland and they are celebrated for 13 days, they begin on December 24th and end on January 6th.
Read our Christmas blog if you want to know more about the Icelandic Christmas traditions and things to do during Christmas.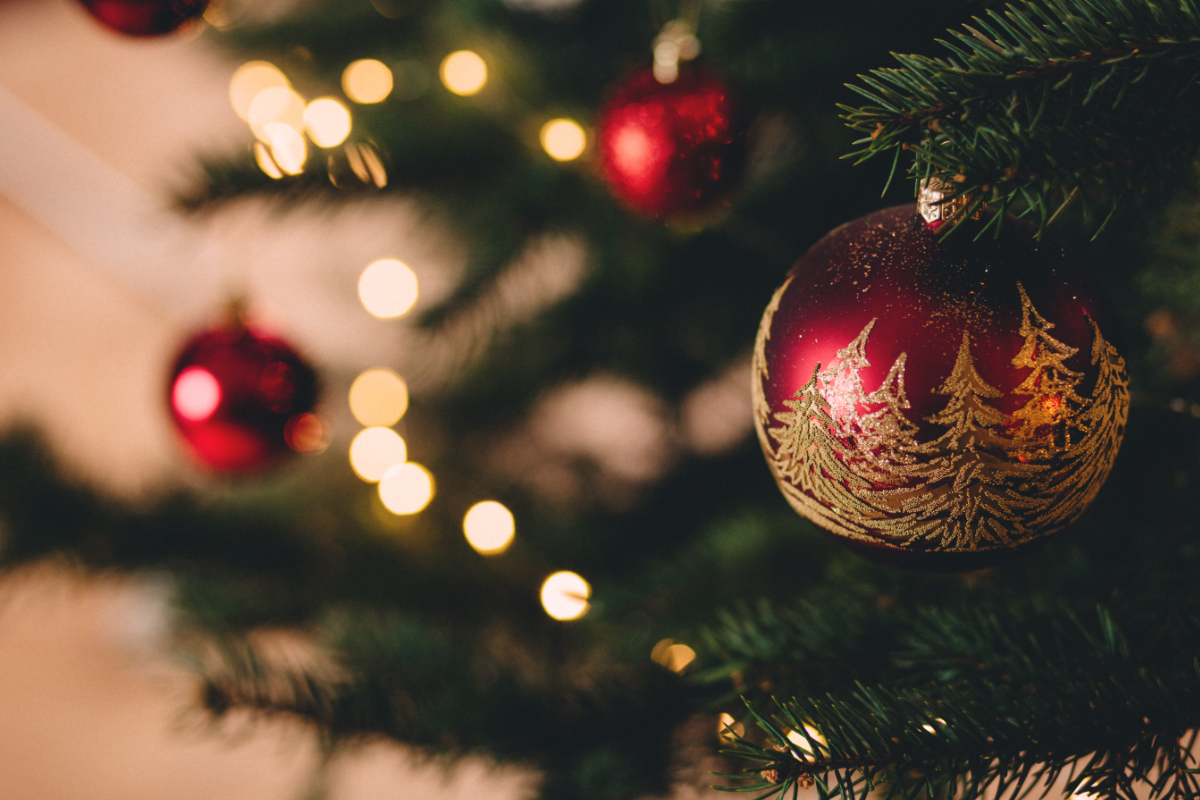 We have already talked about the Christmas in Iceland but the New Years are not less of a celebration in Iceland. Every year Icelanders buy over 500 tons of fireworks and fire them up at midnight. You can celebrate New Years everywhere in Iceland but of course the biggest show and party is in Reykjavik. It is also a tradition in Iceland to go to a bonfire, most towns light their own bonfire around 8 PM - 8:30 PM, you can read more about it here.
Read our New Year's Eve blog if you want to know more about celebrating New Year's in Iceland.