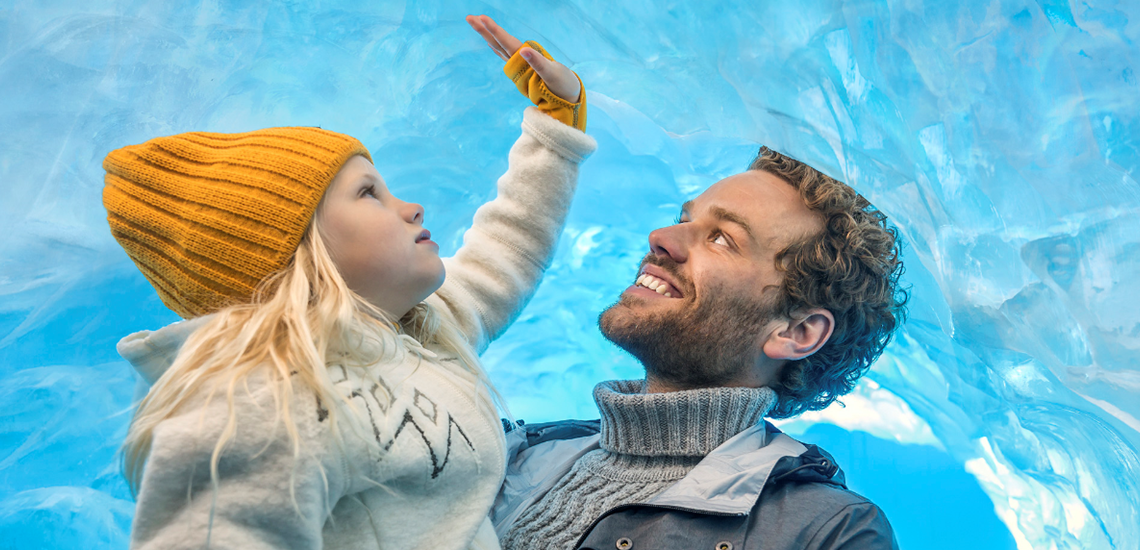 Are you thinking about visiting Iceland but not sure if it's ideal to bring kids with you on the trip? Iceland is actually one of the most family friendly places to visit and there is plenty to experience for the whole family. Whether you are planning on just staying in Reykjavik or if you want to road trip around the country we have selected our favorite things to do with your kids while travelling around Iceland.
Go on a Road Trip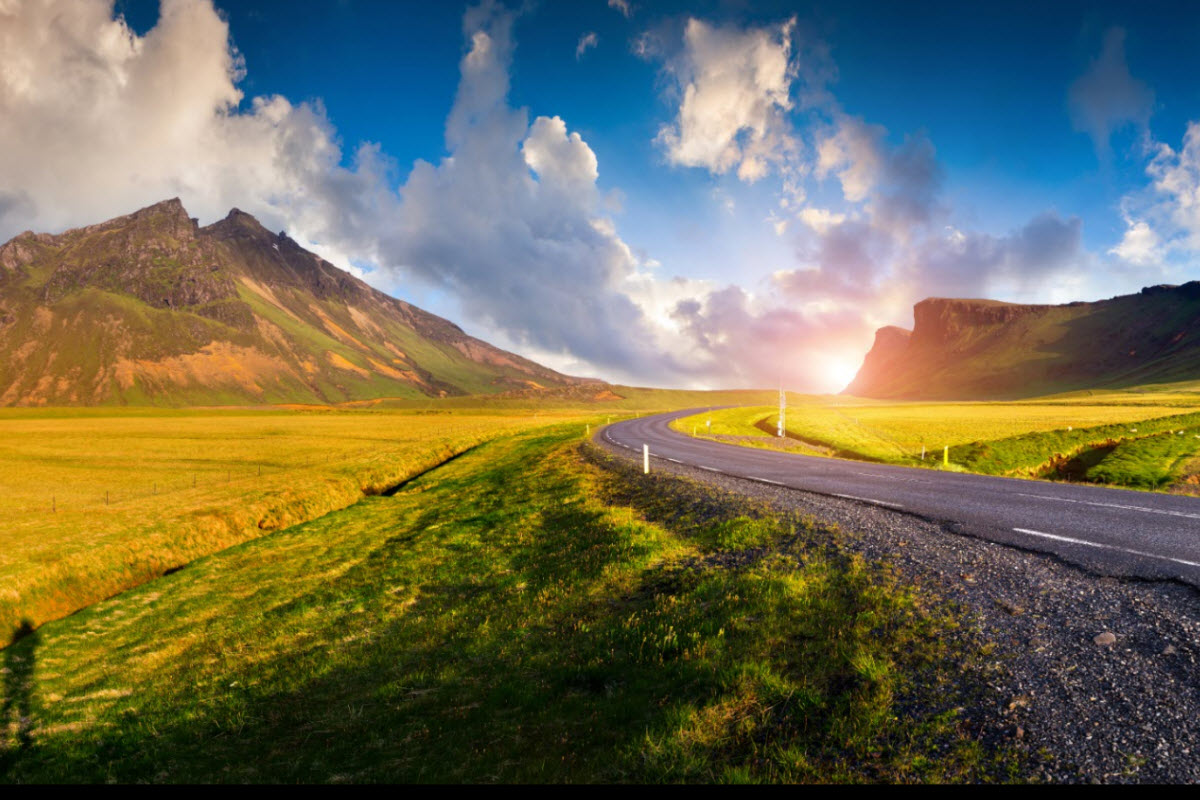 The best way to explore Iceland with the family is to rent a car and travel around the island at your own pace with the opportunity to stop whenever you want. You can plan a multi day trip around the country or day trips from Reykjavik. Another way is to book an organised self-drive tour where everything is pre-booked before you arrive according to your wishes.
Check out the blog about our favorite day tours from Reykjavik.
It's possible to rent a car and drive by yourself all year round in Iceland, but keep in mind that the weather can be very unpredictable, especially during winter and if you are not used to winter driving or not comfortable driving we recommend you book a guided tour with a driver instead.
You can read more about driving in Iceland here.
Adventure
Iceland is packed with exciting and adventures tours that you can do with the family. Some of the tours do have age limits but not all of them.
Glacier hike
Glacier hike tours are exciting way to explore the spectacular glacial landscape and a fun way for kids to learn about the glaciers and the effects of global warming. The tours are usually around 2-3 hours and you will be walking on ice with crampons so make sure your kids are willing to hike and used to some outdoor activity. No technical requirements are needed for the tours and it's perfectly safe with all safety equipments included.
Age limit: 8-10 years.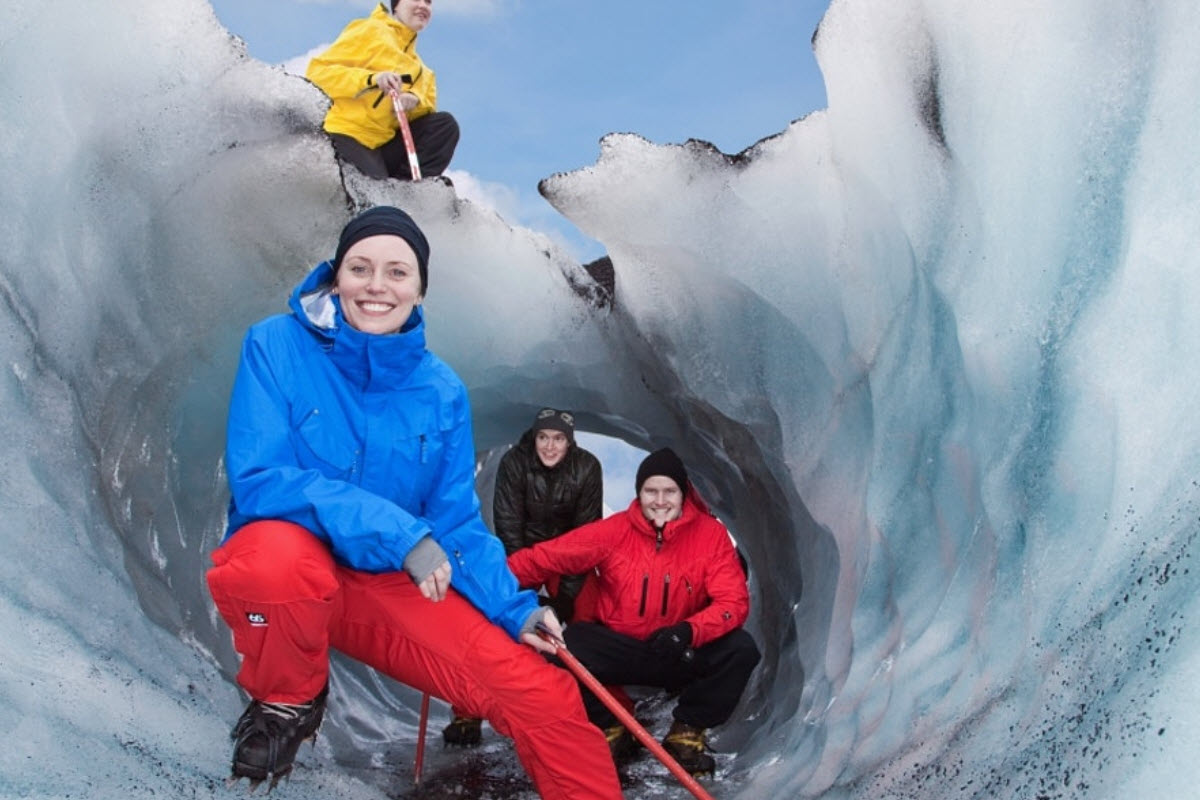 Snowmobiling
Snowmobiling is another way for the kids to learn about the glaciers and have a lot of fun at the same time. We recommend that you book snowmobiling tours on Mýrdalsjökull glacier or Langjökull glacier. The tours are usually 1 hour on the snowmobile where you ride on top of a glacier, it's a fun and exciting way to explore and experience the wilderness of Iceland. To operate the snowmobiles you need a valid driver's license but the kids can sit in the back (two can share one snowmobile). It's a safe and comfortable ride and you are provided with special clothing and all safety equipment needed for the trip.
Age limit: 6 years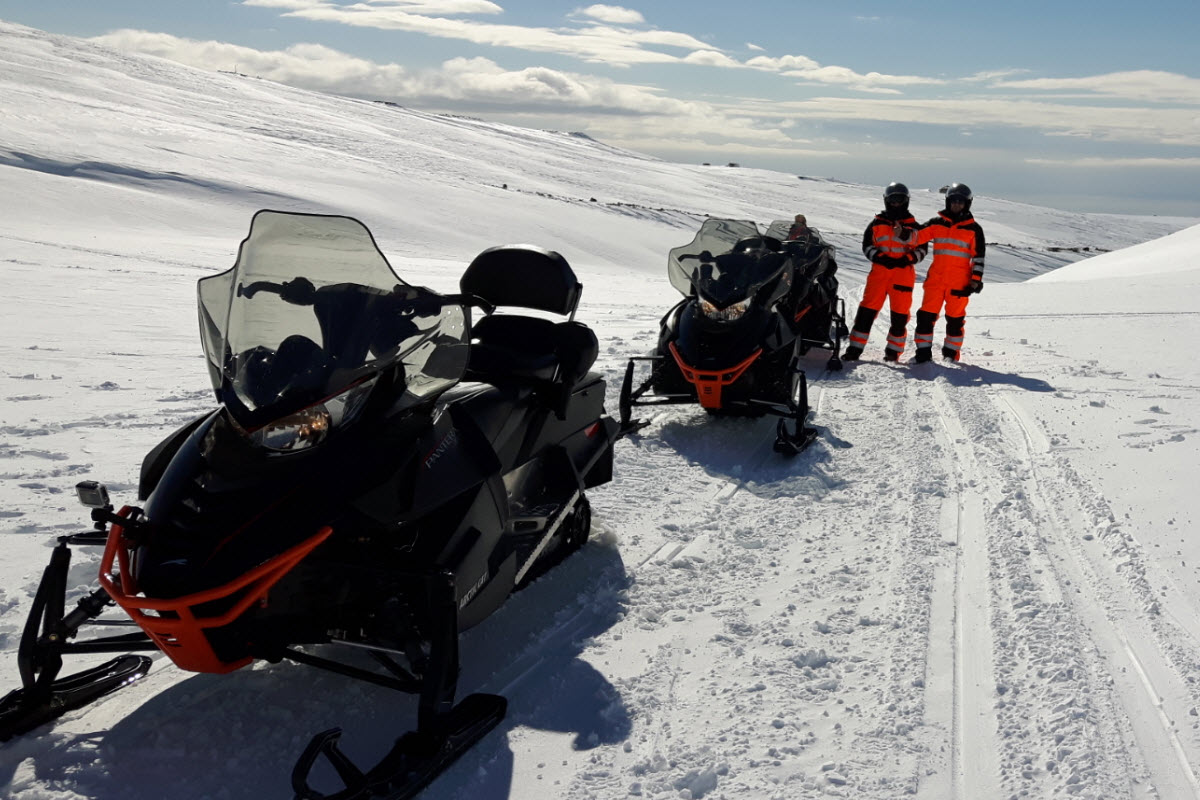 River rafting
Enjoy beautiful landscape on a relaxing family river rafting tour. The tour is a great fun for all ages who like to add a little adventure to the trip. You will be provided with all equipment needed and along the way you may stop for hot chocolate and cliff jumping for the brave ones. The tour is usually 3-4 hours.
Age limit: 12
Caving
Witness the inner workings of volcanic eruptions in Iceland from a natural lava cave or explore a glacier from the inside, an exciting adventure for all kids. Iceland is filled with caves of all shapes and sizes, the lava caves are usually accessible all year round but it's possible to explore the ice caves from the beginning of November until the end of March.
Age limit lava caves: 3-8 years
Age limit natural ice caves: 10-12 years
Age limit man-made ice tunnel in Lagjökull glacier: For everyone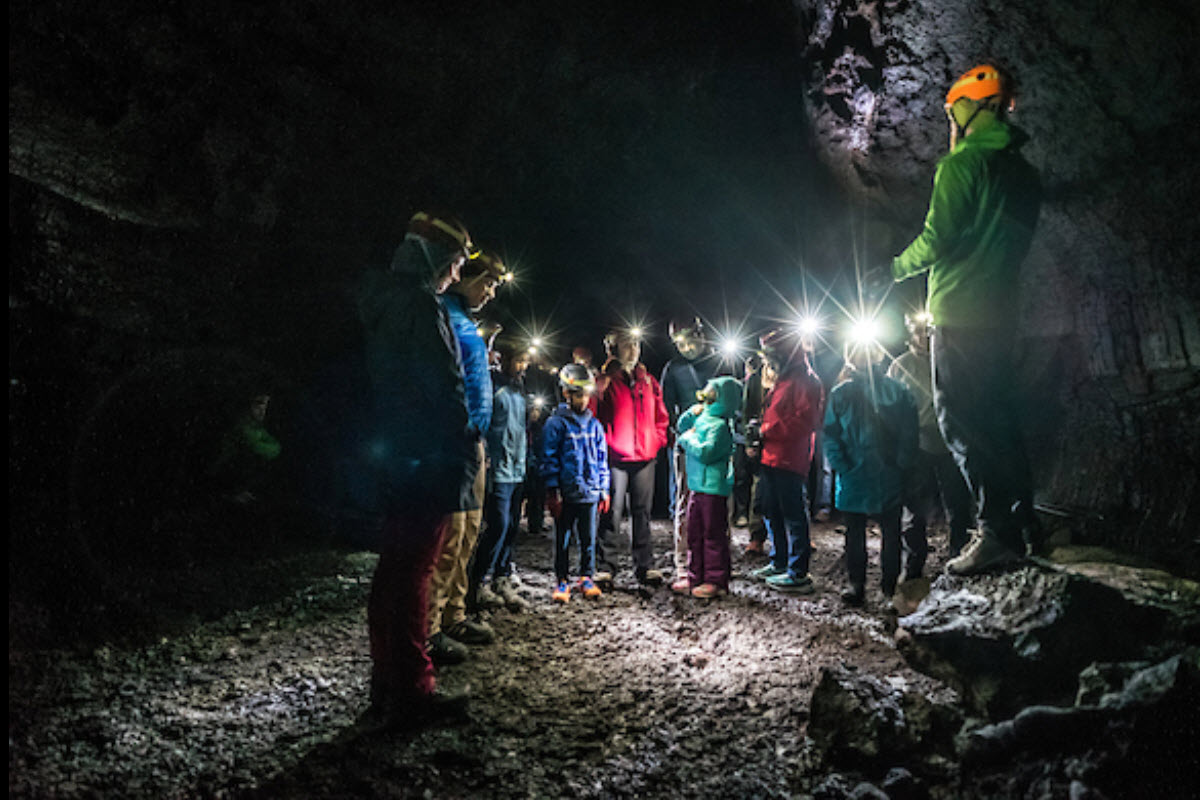 ATV/Buggy
ATV or Buggy is great for the whole family, guaranteed fun and the perfect way to get a true taste of Icelandic nature. The tours are safe and you will get a short brief on how to operate the ATV/Buggy before the tours begins. To operate the ATV's/Buggy you need a valid driver's license but the kids can sit in the back. All safety equipment needed are included.
Age limit: 6 years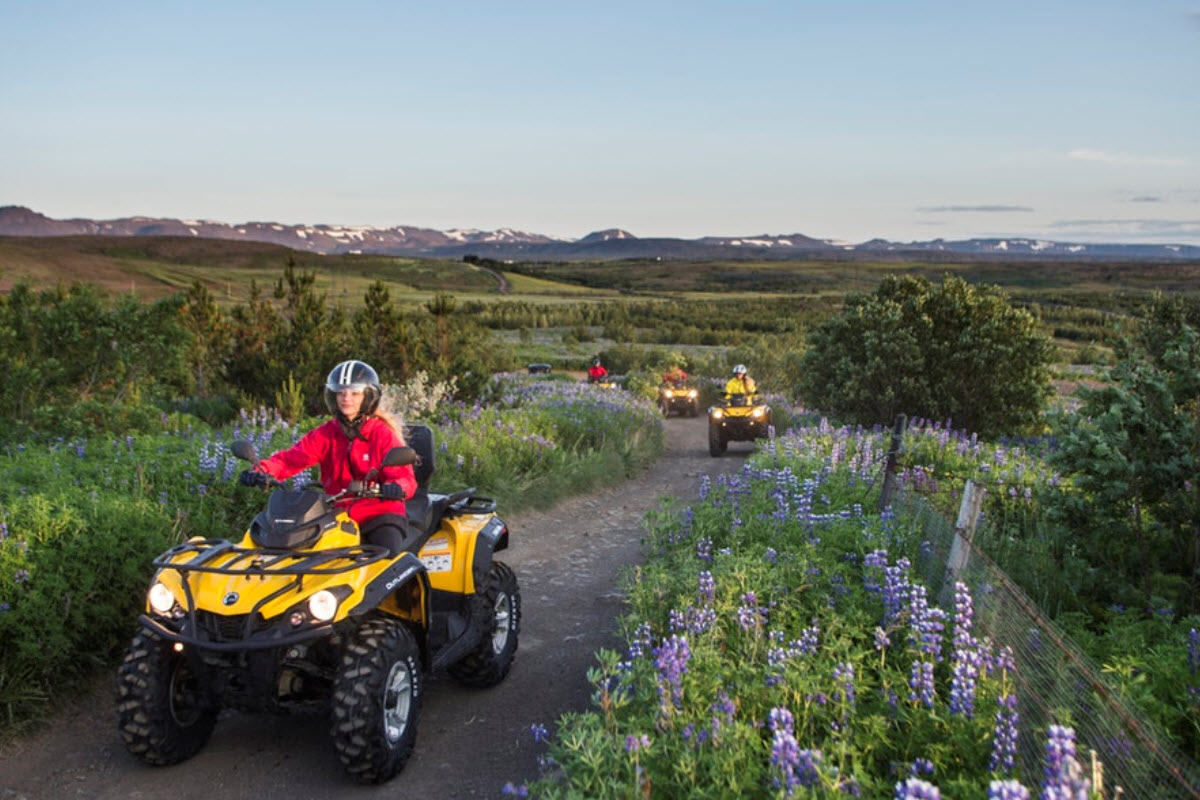 Whale & puffin watching
Whale and puffin watching is always a great family activity where you get the opportunity to get up close to these massive mammals in their natural habitat. It's possible to go whale watching all year round in Iceland but the best time for whale watching is during the summer months (May-August) when the whales are feeding and breeding. If you want to go puffin watching in Iceland the best time to spot them is in end of April until early September. Another great activity to do with the kids is sea angling tours, where they get the chance to catch the creatures of the sea which is always interesting to see.
Usually no age limit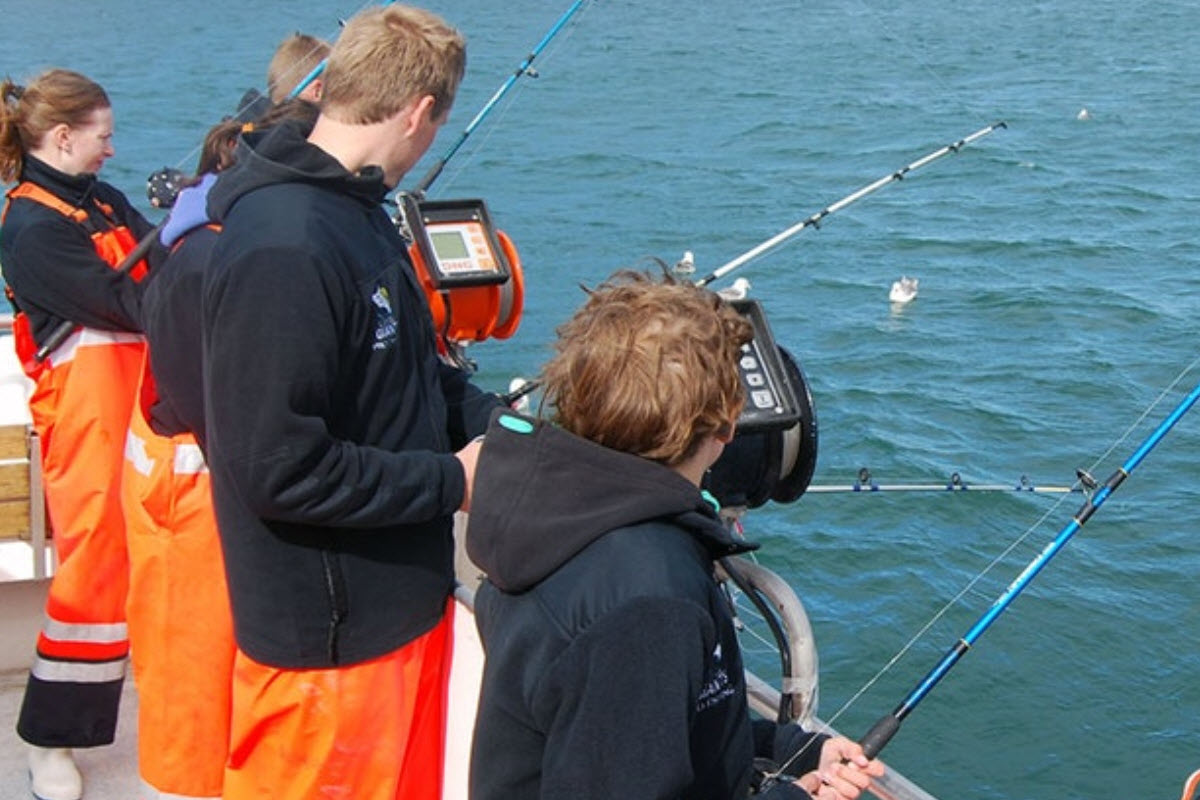 Horse riding
Compared to other horse breeds the Icelandic horse is considered to have good qualities, he has good temperament and a large personality. He is usually very willing, soft in movements and comfortable to ride. The horse is also rather small so perfect for kids who want to get to know the Icelandic horse. You can find a horse riding tour all over Iceland, especially around Reykjavik, in South and North Iceland and the tours can vary from 1 hour to a full day tour.
Age limit: 5-7 years
Visit the Zoo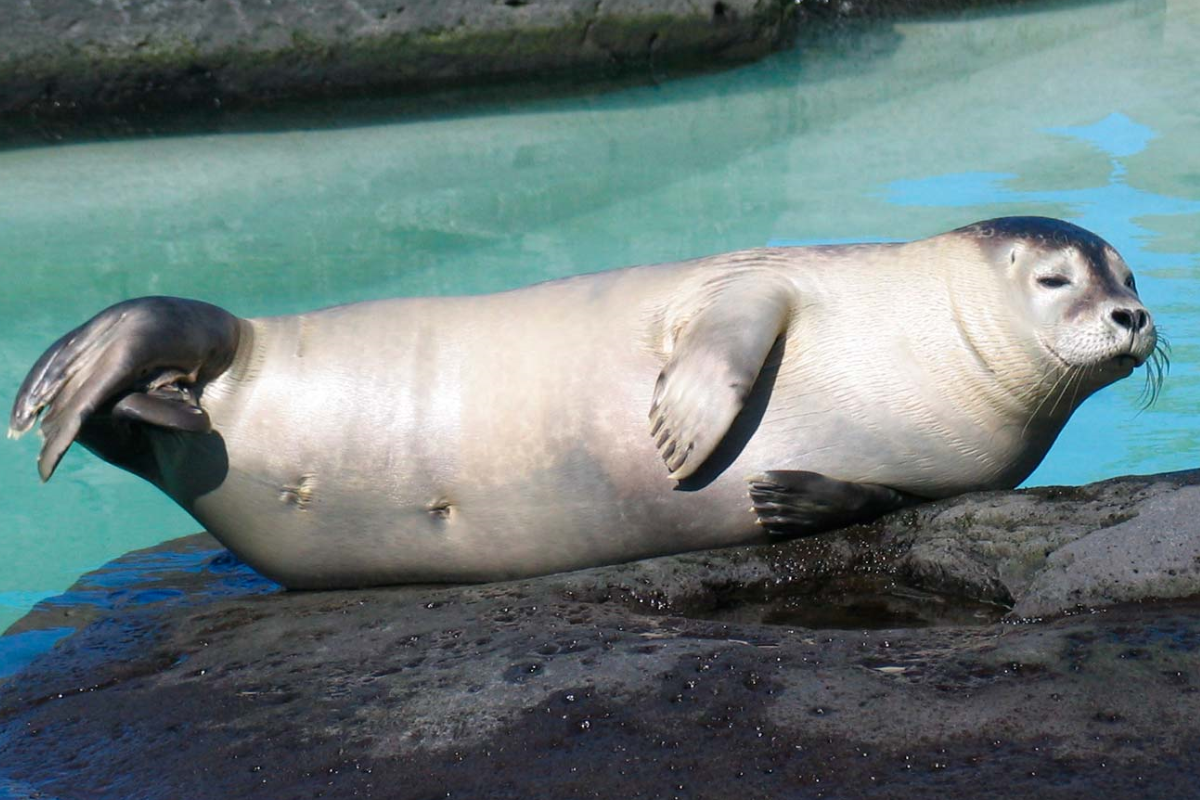 If you have kids younger than 5-7 years old or if they are not comfortable riding the horse you can always visit one of the parks and zoo around Iceland. Our favorite zoos are the family park and zoo in Laugardalur and the petting zoo Slakki.
The family park and zoo in Laugardalur is a petting zoo where you can find all the Icelandic farm animals and mammals from the country's wildlife. The family park includes a huge playground with castles, zip-line, carousel and more.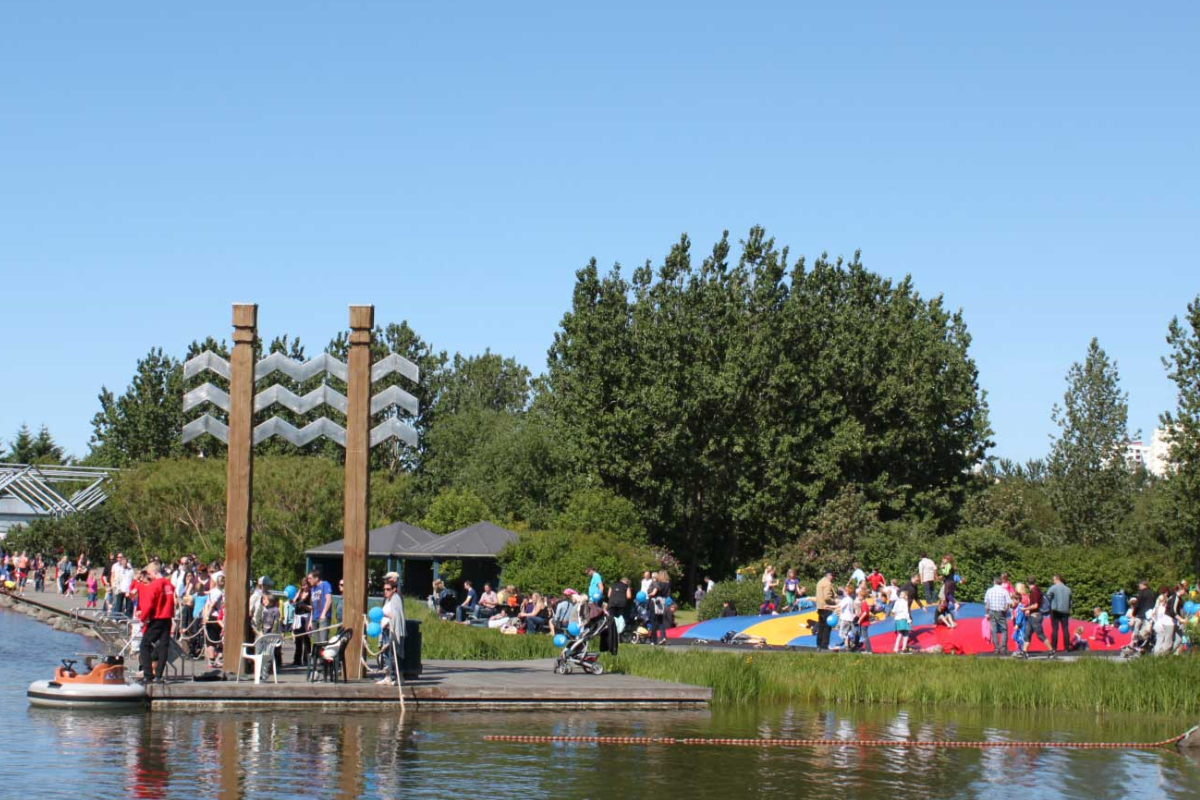 Located in south Iceland is the petting zoo Slakki. It's the perfect place to visit with kids where you can enjoy the beautiful countryside among Icelandic farm animals. In Slakki you will find puppies, kittens, goats, foxes, rabbits, geese, ducks, chickens and turkeys. There is also an indoor mini golf course, restaurant and a playground for the kids.
Kids friendly museums
There are many kids-friendly museums around Iceland where the family can learn about Icelandic history and nature.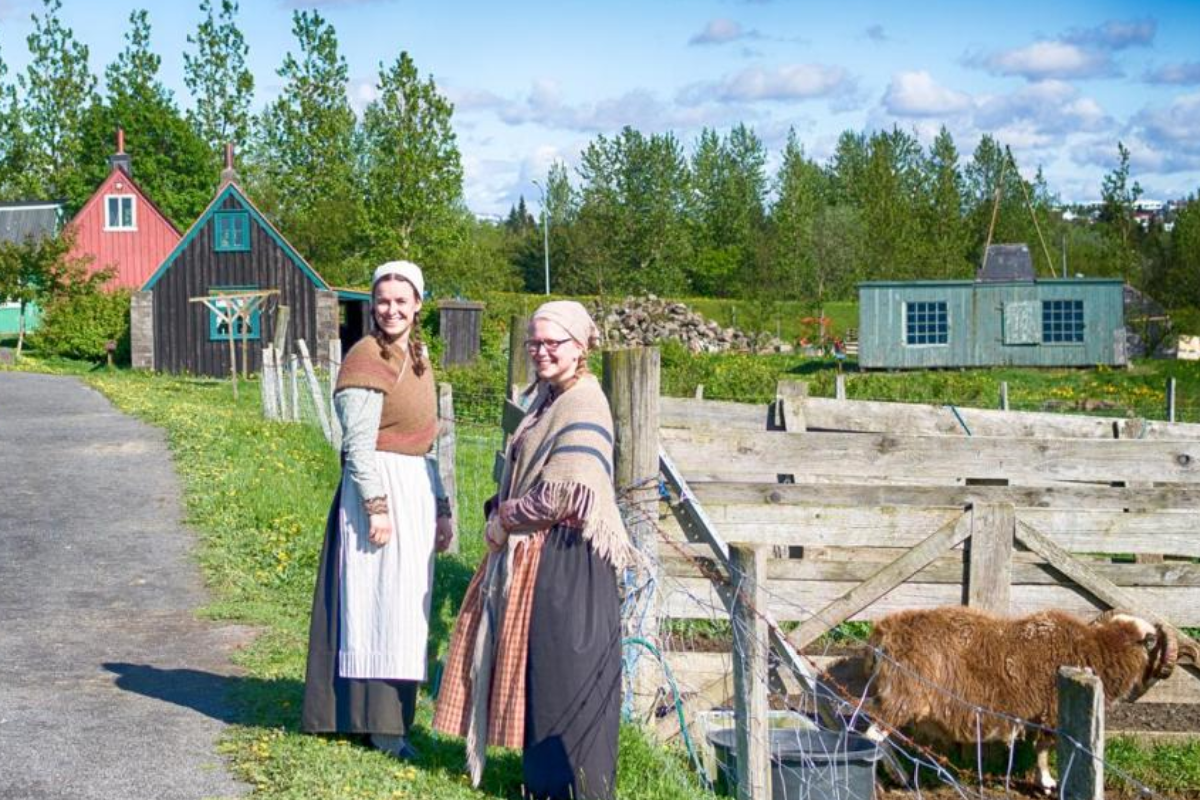 Glacier and Ice Cave Exhibition in Perlan Reykjavik - The museum offers the first indoor ice cave in the world. It's the perfect opportunity to experience a real man-made Ice cave and learn about the glaciers, their history and bleak future.
Free for children (0-5)
National Museum of Iceland - The National Museum of Iceland, founded in 1863 is located in Reykjavik and contains a lot of Icelandic history. Kids can learn about Vikings, there is an educational and entertaining room for kids where the kids can dress up in Viking attire and try out swords, shields and helmets.
Free for children (0-17)
Árbær Open Air Museum - The museum tells the story of the development of buildings in Reykjavik. During summer the museum comes alive with the old original timber houses, experienced guides and farm animals.
Free for children (0-17)
Reykjavik Maritime Museum - Located by the old harbour in Reykjavik is the Reykjavik Maritime Museum. Guest can learn about fishing and fish processing in Iceland. It's possible to step on board on the former Coast Guard Vessel Óðinn that is secured to the pier next to the museum.
Free for children (0-17)
Whales of Iceland - The biggest whale exhibition in the world that consists of 23 man-made life size models of the various whale species found in Icelandic waters. It's an information center about the whales in the North Atlantic and an adventure for the whole family. You can also combine it with a whale watching tour.
Free for children (0-7)
Lava Center Hvolsvöllur - Learn about the volcanoes of Iceland and the nature's epic forces that shape our planet and created Iceland. It's a high-tech educational exhibition that you can't miss if travelling in south Iceland.
Free for children (0-11)
Skogar Museum - Located next to the famous waterfall Skógafoss is Skógar museum. The museum offer a folk museum with cultural heritage collection of more than 15,000 regional folk craft artifacts, the open air museum with examples of many periods of Icelandic architectural history and the history and evolution of transport, communication and technologies in the 19th and 20th centuries.
Free for children (0-12)
Húsavík Whale Museum - The museum is located in the heart of Húsavík in north Iceland, down at the harbor where the center of whale watching is. There you can find interesting information about whales as well as stories and tales about whales and their communications with humans.
Children: 500ISK
The Christmas House in Akureyri - Maybe not a museum but it's a must visit place if you are traveling in north Iceland. The Christmas House is located about 10 minute drive from Akureyri and it's open all year round. Even during summer the fire crackles in the fireplace and Christmas songs are being played, a place where you can learn everything about Icelandic Christmas traditions. Around the house you can find a beautiful garden with the fairytale tower with the world's biggest Christmas calendar and the wishing well of unborn children.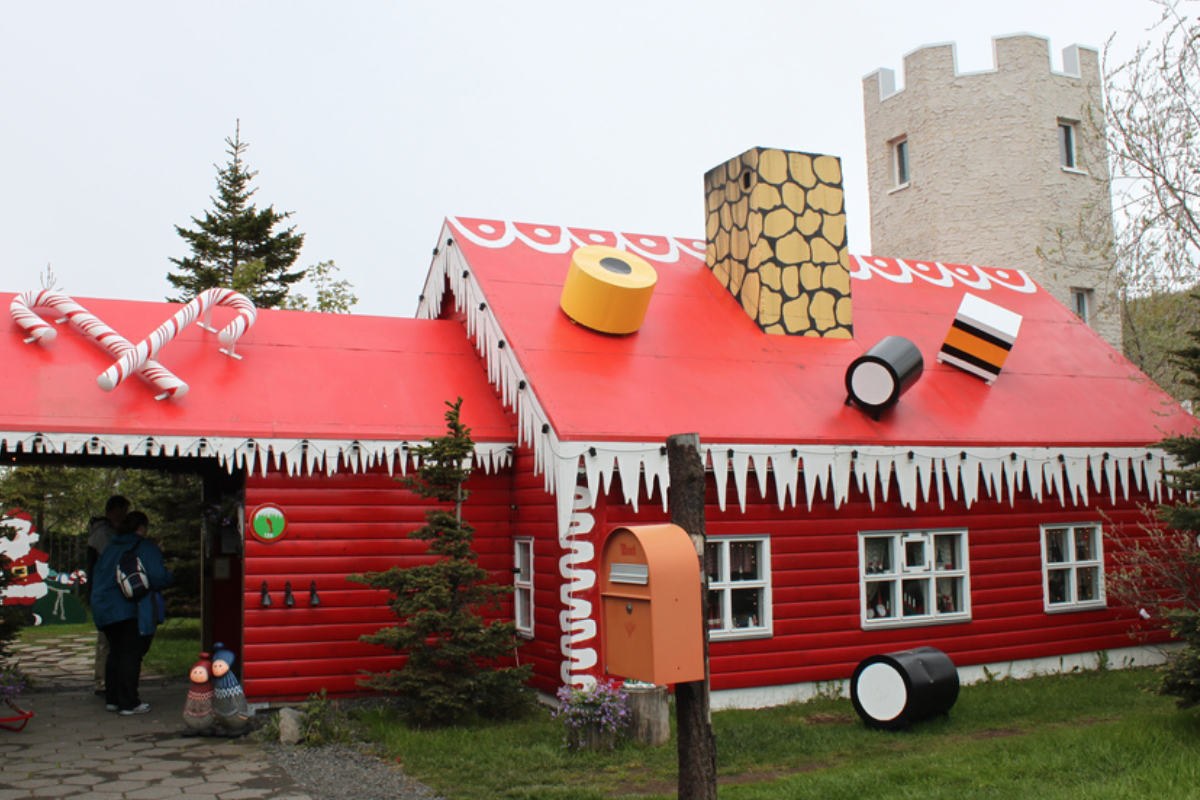 Swimming pools and natural hot springs
Did you know that almost every town in Iceland has a local thermal pool and there are so many natural hot springs all around the island. Visiting the local pools in Iceland is perfect for families, your kids are going to love playing around in the water and you can relax in the hot tubs, also it's not expensive.
Check out our blog about our favorite pools around Iceland.
There are also many natural pools around Iceland that you can explore with your kids, but always keep in mind the temperature of them can be very hot so be careful. We recommend these places with kids: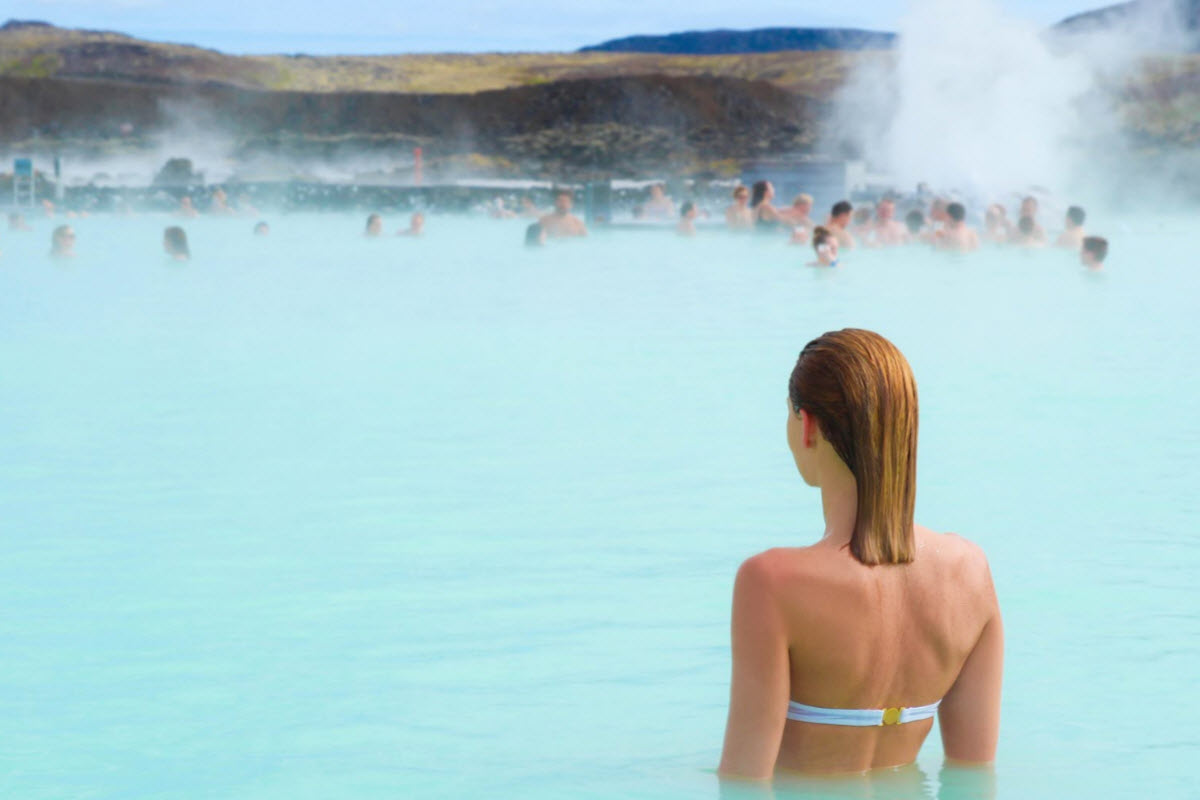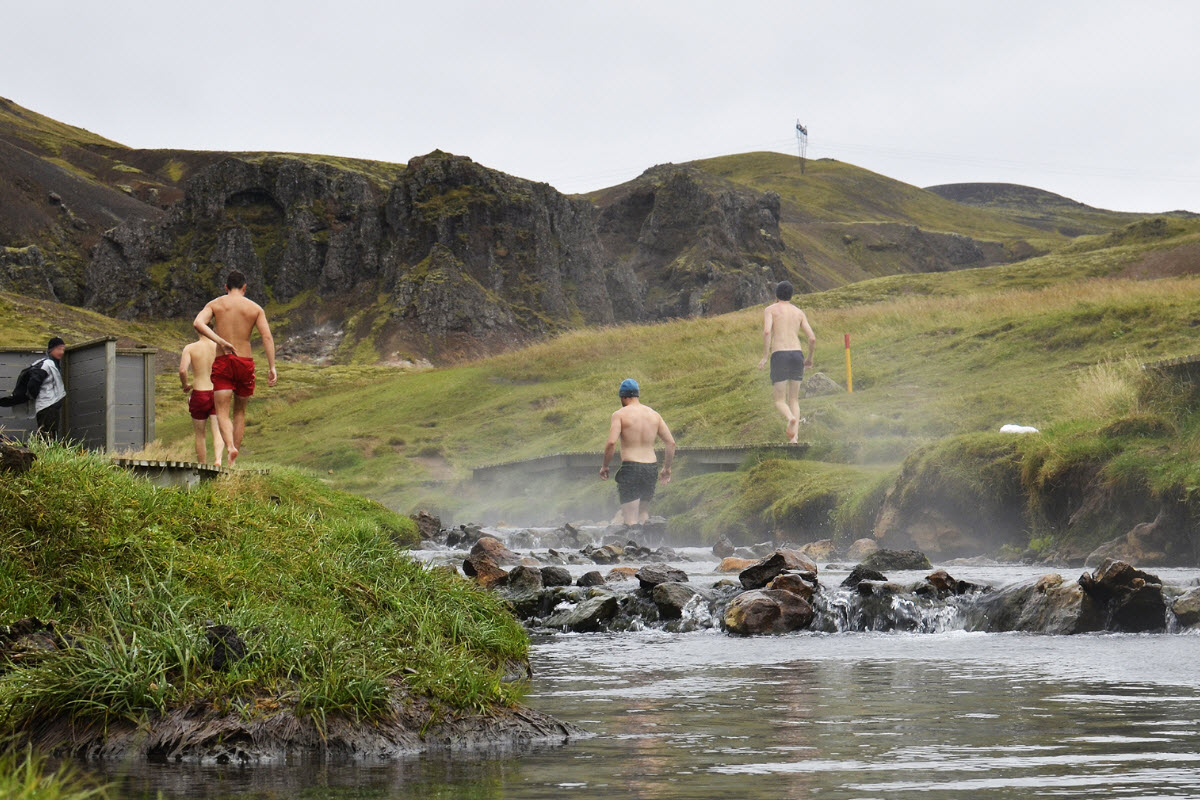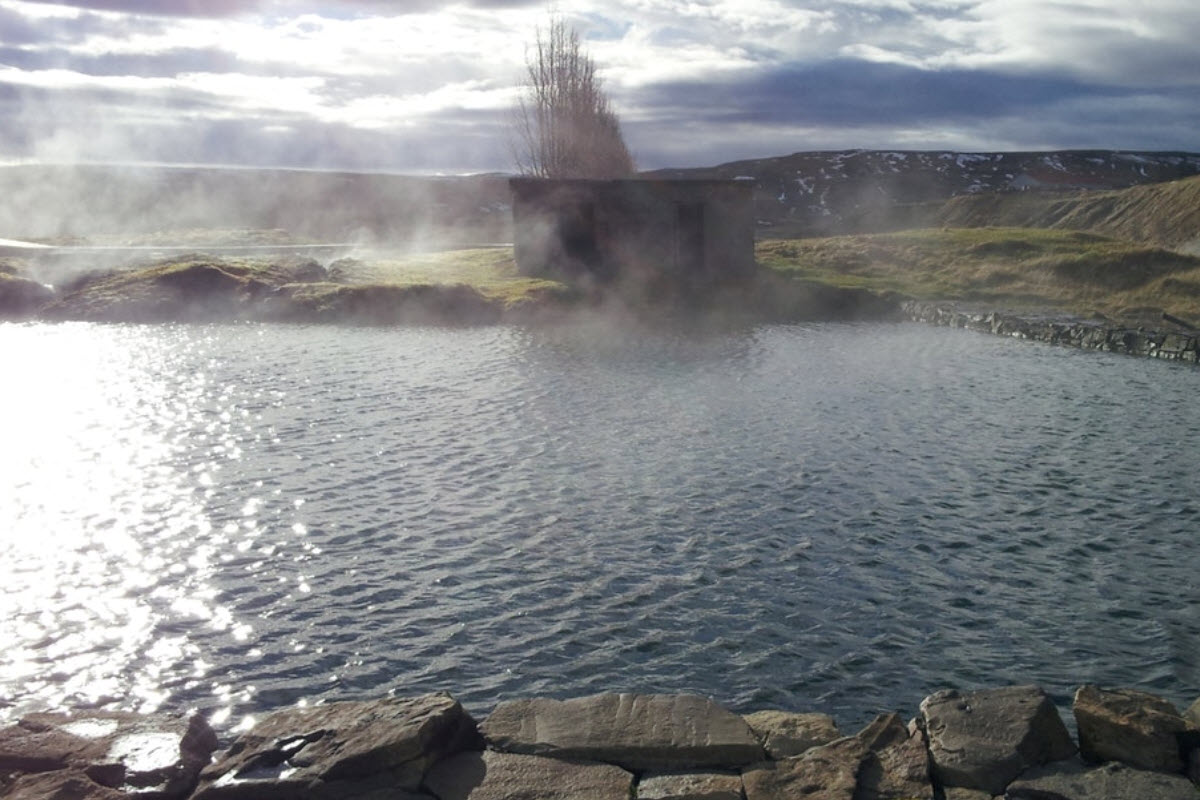 Ice cream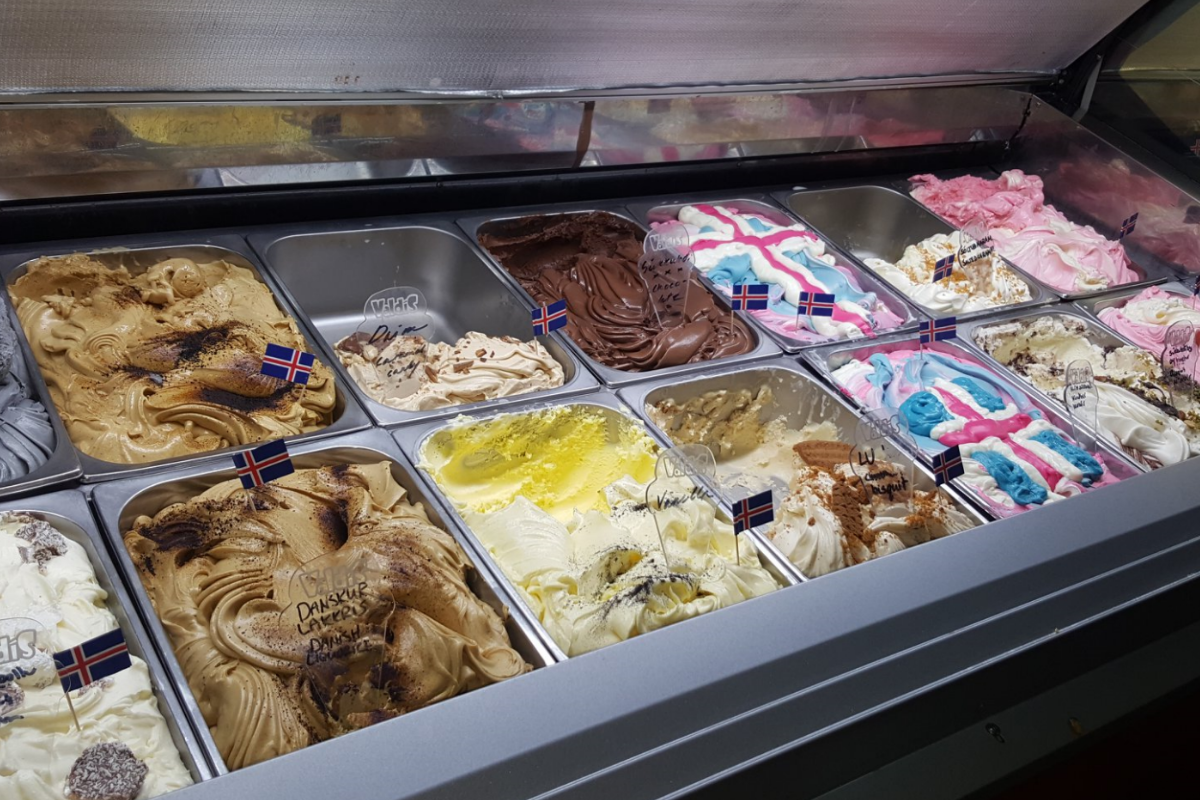 Last but not least is the ice cream. Ice cream is a big thing in Iceland, it might sound strange because of the cold weather but it's the truth. There are many interesting ice cream shops all around Iceland that your kids will love and ofcourse the adults to.
Our favorite ice cream stores: