Top 10 drone flying places in Iceland.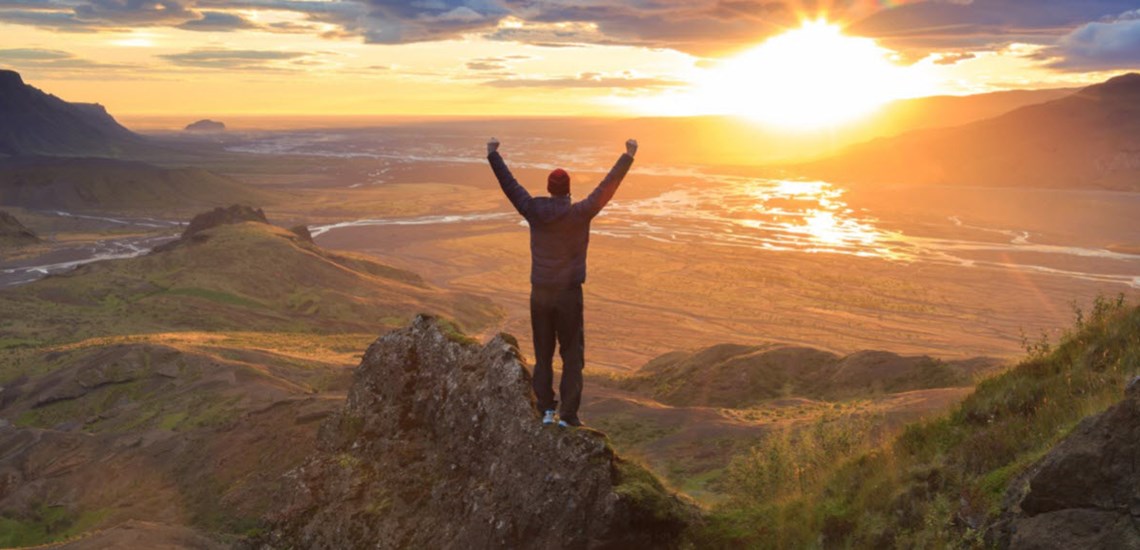 Iceland is in many ways the perfect place for drone flying. The nature is very photographic as well as being remote, meaning you have good possibility to discover new places and make something no one have seen before.
There are many good places for flying drone in Iceland, the most known tourist sights are sometimes a little bit over crowded but if you arrive at the right time you can usually have good time to shoot some footage with out people everywhere. In summer you have about 24 hours of daylight to fly your drone in Iceland. So it should be easy to find the right time to fly. The light is also most beautiful early in the morning or late in the evening, when there is less people around.
Being local travelling around Iceland for the past 30 years and flying drone for few years I like to give you some information about great places to fly your drone here and capture some great footage. In this blog I´m also going to point out some things you have to keep in mind while flying your drone in Iceland.
Here is a list of top 10 places for drone flying in Iceland
Kvernufoss is a beautiful waterfall by Skógar on the east sight of the Skógar Museum. The waterfall has a beautiful surrounding with a short but amazing canyon, that gives you a great entrance before the waterfall itself, in the beginning the canyon is open but closer to the waterfall it gets more narrow so be careful flying your drone there. During summer you also have to be aware of the birds living there, mainly Fulmar they are very curios and can hit the drone if you are not careful. By the waterfall the space you have is narrow, but you can get great footage there, you even have the possibility to fly behind the waterfall.
On of the most photogenic places in South Iceland, and therefore a great place for flying drone and get amazing footage. Nauthúsagil is a tricky place for drone flying. The ravine is narrow so you need to have good flying skills and have good focus while flying the drone in Nauthúsagil. But if you manage the place will give you some great footage, with nice cliffs covered with moss and trees, small river and waterfalls. There is also a nice waterfall above the main ravine that is nice to check out with your drone.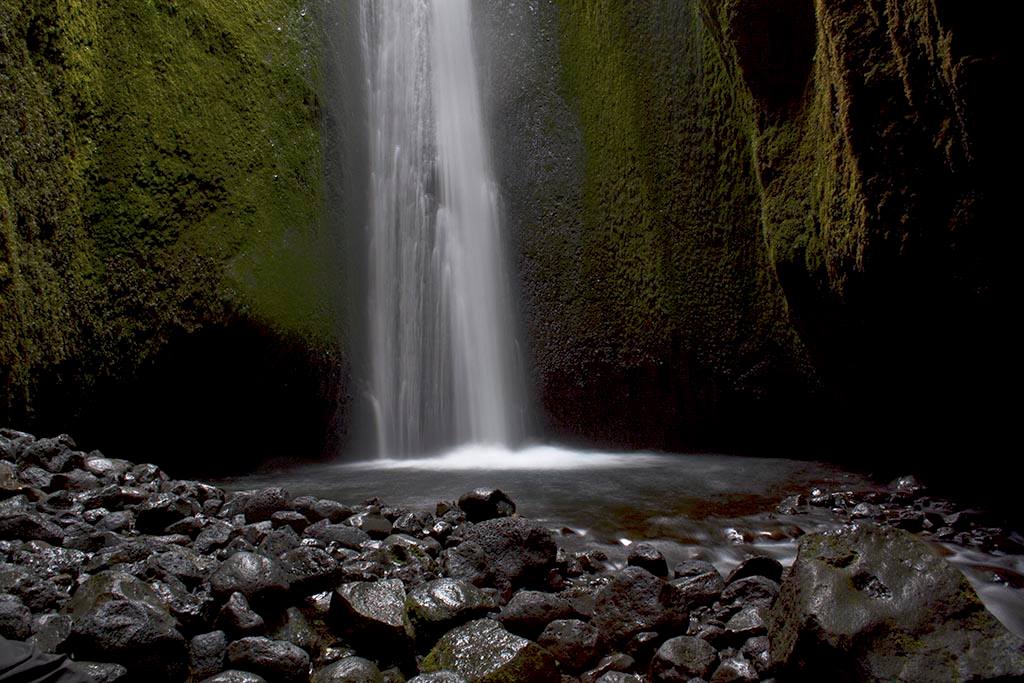 Brúarfoss in the river Brúará is a great waterfall for capturing drone footage. The waterfall is small but how the river runs and the colors of the water is amazing, the surrounding is open with low trees. There are also few places on your way to the waterfall that are interesting for flying drone and capturing nice footage. The place is easy without hazards except the bridge below the waterfall as well a people looking at the waterfall. I would recommend to fly the drone by Brúarfoss in the morning or evening during Summer.
Þórsmörk valley is like a paradise for people who like to play around with drones. The area has endless possibilities for drone flying, you can spend few days there and always be doing something new and different. The landscape is amazing with, mountains, ravines, rivers, trees, moss and glaciers. I would recommend to book a day tour to Þórsmörk with a private guide, by doing that you can save a lot of time and get the most out of it, by having a guide that knows all the greatest places there. The good thing about Þórsmörk is that it's a remote place, you will see some people but you can always find a place where you have no people around. Flying drone there can be easy and demanding, so always be focused and make sure you have good visibility and reception with the drone. Make sure you have your batteries charged. You could have some bird problems there as well the Fulmar is nesting in some of the ravine in the area and there are other birds there as well. It's important to think about the birds and try to fly in a responsible way so you are not interrupting the birdlife where you are flying.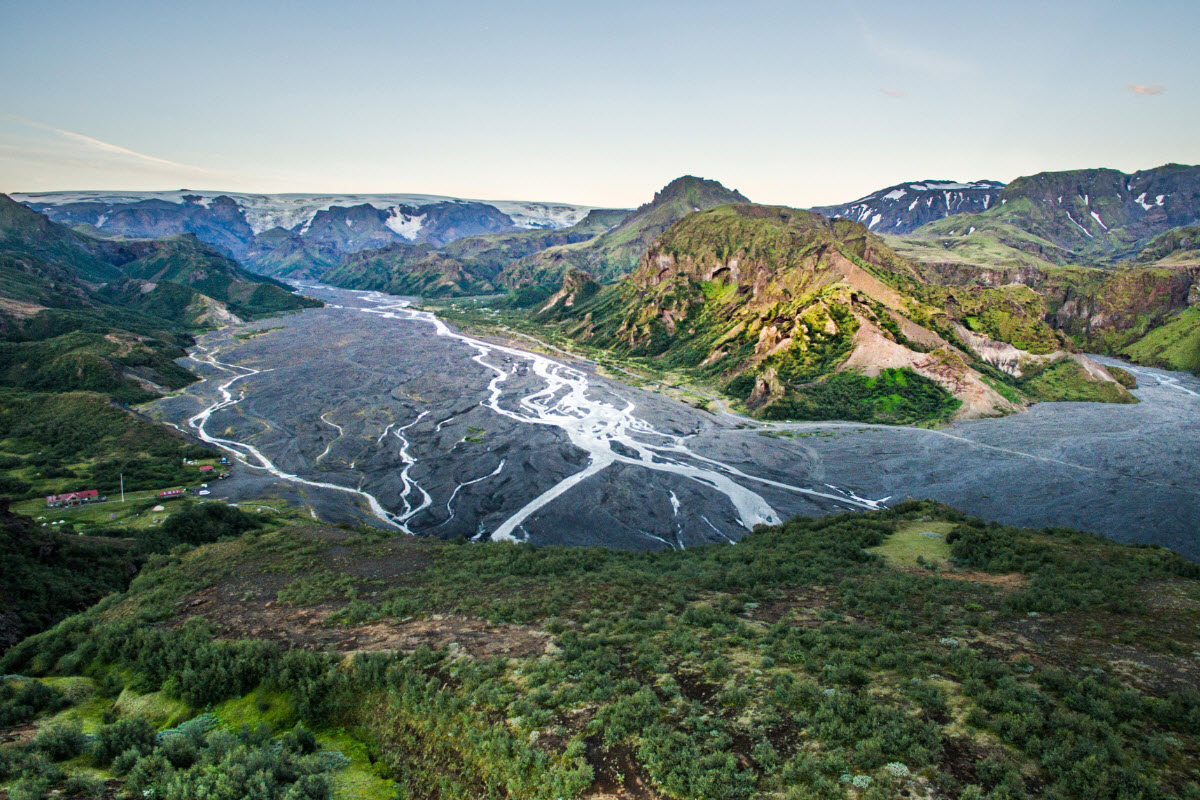 Landmannalaugar are like Þórsmörk a paradise for flying drone in Iceland. It's a big area with colorful landscape formed by volcanoes and glaciers. You can expect to have a lot of people in Landmannalaugar during summer, but like I said the place is big so you can hike around to find great places, it doesn't matter where you go you will always find something interesting. Like in Þórsmörk I would recommend for you to have a local guide that can show you the best places so you can enjoy a full day in Landmannalaugar.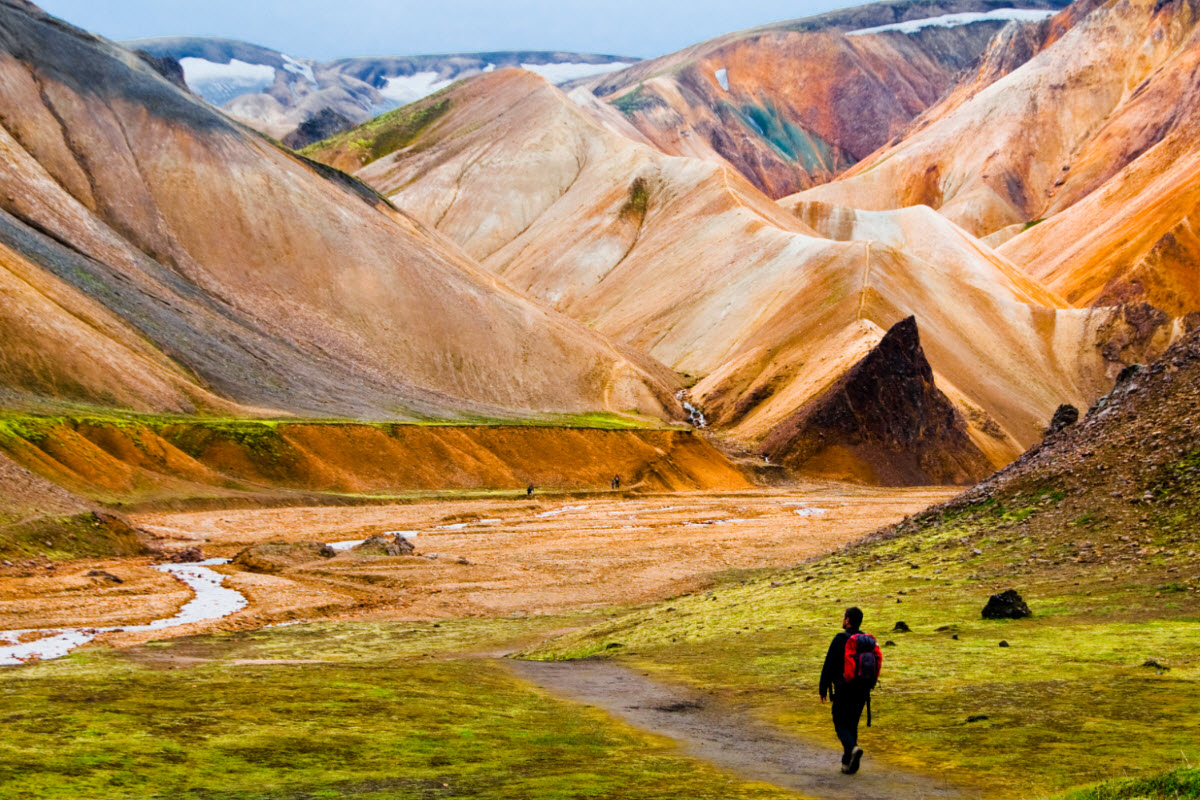 Eldhraun is a different place to many others in many ways, it's flat but the most interesting thing about Eldhraun is the pattern and the green moss there. It's also a place where there is usually no people and you can play around with your drone without disturbing others. The lava field can be different depending on the light, so you can get the most magical footage. When flying drone in Eldhraun make sure not to stop your car by the main road it's best to go down road 204 (Meðallandsvegur road) and fly from there.
Vík is one of the most popular tourist places in Iceland, and therefore you can always expect a lot of people there. But the place is also beautiful and many options for finding a good place for flying your drone. I would especially recommend the area east of Vík between the village and Kerlingardalur valley. There you can find beautiful cliffs and a black sand beach with rivers and waterfalls. The main problem for drone flying in this area during summer are birds. There is a lot of Fulmars and many other birds like Oystercatchers and Sterna that both are aggressive and willing to defend their territory, so be careful and make sure not to disturb them during nesting season. Otherwise drone flying there should be easy.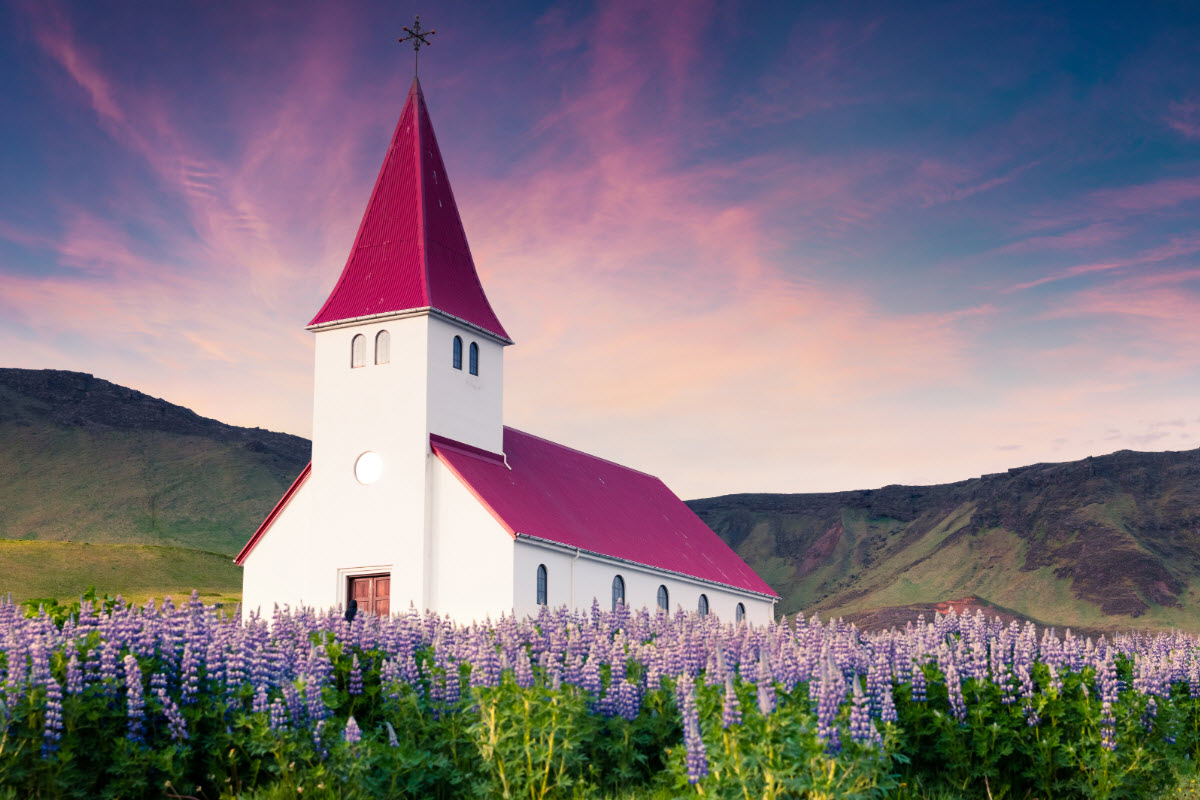 I don't know what to say but glaciers and drones just go well together. You can get the most amazing footage you have ever seen by flying over a glacier. The glaciers are always changing from time to time both regarding cravesses and formation as well as color and light of the ice. The glacier is usually beautifully blue during winter, so you can get the magical pure blue light of the ice. During summer you can shoot some great footage of cravesses and the surface formations. Flying drone over a glacier is usually easy the space is open and wide. You do not have to worry about birds there, so in general a safe place for flying a drone.
For Sólheimajökull glacier I recommend to be there in the morning or the evening, the glacier is busy place during the daytime with a lot of people doing glacier walks there, I know from my own experience being a glacier guide there for many years that nothing is more irritating for people than having a drone flying over their head when you are trying to enjoy the glacier. So please show respect for people there.
Snæfellsnes peninsula
Snæfellsnes peninsula in West Iceland basically has it all, diverse nature, friendly villages, beautiful beaches, picturesque mountains and much more. Spend the day driving around the peninsula with many good opportunities to flying the drone. Keep in mind though that as of 2016 the recreational use of drones is banned at all National Parks in Iceland, including Snæfellsjökull National Park that is located on the western part of Snæfellsnes peninsula. The park covers an area of 170 km2 and the purpose of the park is to protect this unique area, it's history as well as the flora and fauna.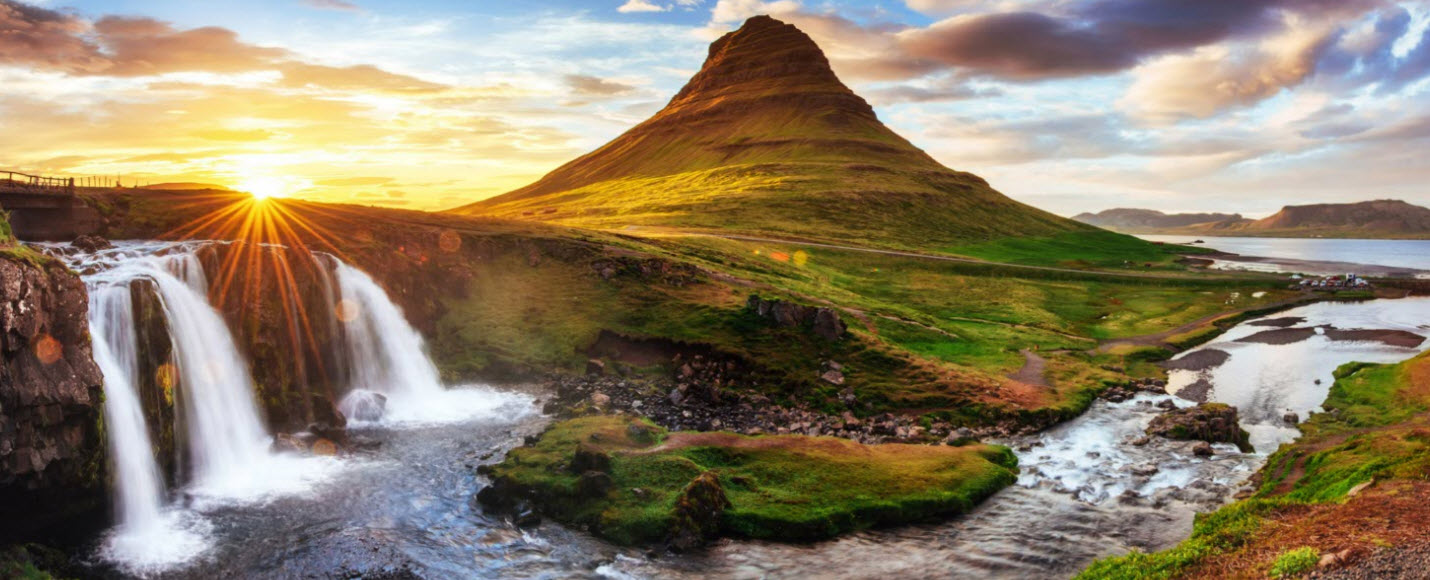 Westfjords
Maybe one of the best location for drone flying is the Westfjords, where you find incredible nature, amazing waterfalls, rugged coastlines, small fishing villages, majestic mountains and much more. The Westfjords are the most remote area of Iceland and only about 10% of tourists in Iceland actually go there, which makes the area even better for drone flying. The use of drone is banned at Dynjandi waterfall, also be respectful around the wildlife in the Westfjords for example at Látrabjarg bird cliffs. Birds are particularly sensitive to noise drones and might interfere with the mating or when they are thinking of nests or young.